An Omaha beauty salon owner is branching out into brew.
Kirby Keomysay recently opened The Grind Coffeehouse at 192nd and Pacific Streets right next to Ko & Ko Studios, one of his businesses. He also operates the Kontempo salon.
He describes his new space as a perfect place to hang out with friends, meet with clients or relax with a book.
The shop's brew comes from Oddly Correct Coffee, based in Kansas City. It also serves teas, smoothies, pastries, a variety of toasts and toppings and salads. For a complete menu, go to thegrindcoffeehouse.com.
The shop is open 7 a.m. to 4 p.m. Mondays through Fridays and 7 a.m. to 2 p.m. Saturdays and Sundays.
Keomysay said he's innovating and streamlining methods to pay at the shop, including a kiosk, QR codes and mobile ordering.
King Cake season
Mouth of the South Cajun restaurant is taking orders for Mardi Gras king cakes.
The cakes are a tradition during carnival season in Louisiana and elsewhere. The baker hides a plastic baby in the cake and the person who finds it is on the hook to buy the next cake.
The version at Mouth of the South is 10 inches round and serves up to four people for $15.
Both locations of the restaurant are also preparing for their Fat Tuesday party on Feb. 21. The bash will feature all the foods of New Orleans, including beignets.
To order a king cake or reserve a Fat Tuesday table, call 402-502-4545.
The Old Market location of Mouth of the South is at 1111 Harney St. The west location is at 16909 Lakeside Hills Plaza.
Crescent Moon pop-up
If you're in the mood for love — and cocktails — visit Cupid's Corner at Max & Joe's Tavern and Tasting Room.
The Corner is a pop-up bar that will be serving Valentine's Day-themed cocktails on Friday and Saturday nights next weekend and again on Feb. 10 and 11 and Feb. 14.
It will serve drinks from 6 p.m. to midnight each of those days.
Max & Joes is at 3576 Farnam St., next to Crescent Moon and Beer Corner USA.
Galley closed for good
Owners of The Galley, 4963 Center St., say they're turning their full-service restaurant into an event planning and catering business.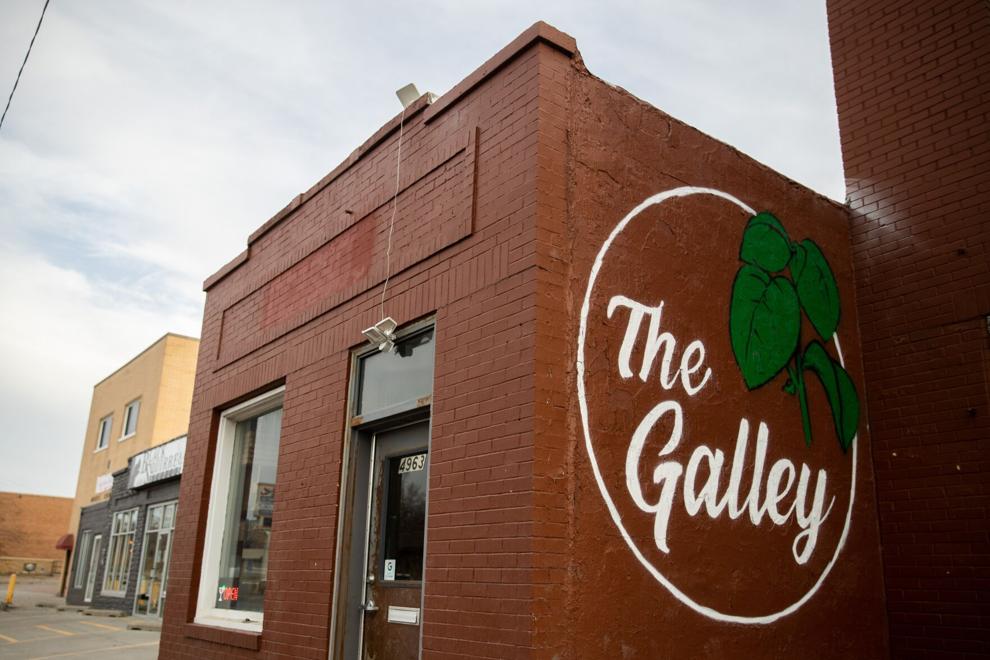 The eatery has been closed for a while because they needed a break, they said on Facebook, and during that time, they decided to go in another direction.
They also spent about a month organizing last weekend's successful benefit for Nettie's Fine Mexican Food in Bellevue, which was destroyed in a fire late last year.
"We found that this was way more gratifying and 100% less stressful than running The Galley," they said in the post. "The struggles associated with the restaurant business seem to be never-ending these days and these struggles have greatly affected our mental and physical health in a way that we just can't do it any more."
They thanked their customers for all the support they offered over the last few years.
Flamingos ready to fly
The Baking Flamingos brick-and-mortar shop is scheduled to open at 10 a.m. on Tuesday.
The shop is at 16919 Audrey St. Suite 40 in the former location of Westside Dental.
It had been scheduled to open earlier but supply chain issues in other parts of the country, combined with the weather, set them back a few days.
It will sell a variety of cakes, cookies and cupcakes.
Amber Sanne started the business about 15 years ago in her home. Curt Foerster is its co-owner and chief financial officer.
The perfect fried chicken has ample spice (not bland but not too much), crisp skin and tender, juicy meat that doesn't take a crowbar to detach from the bone.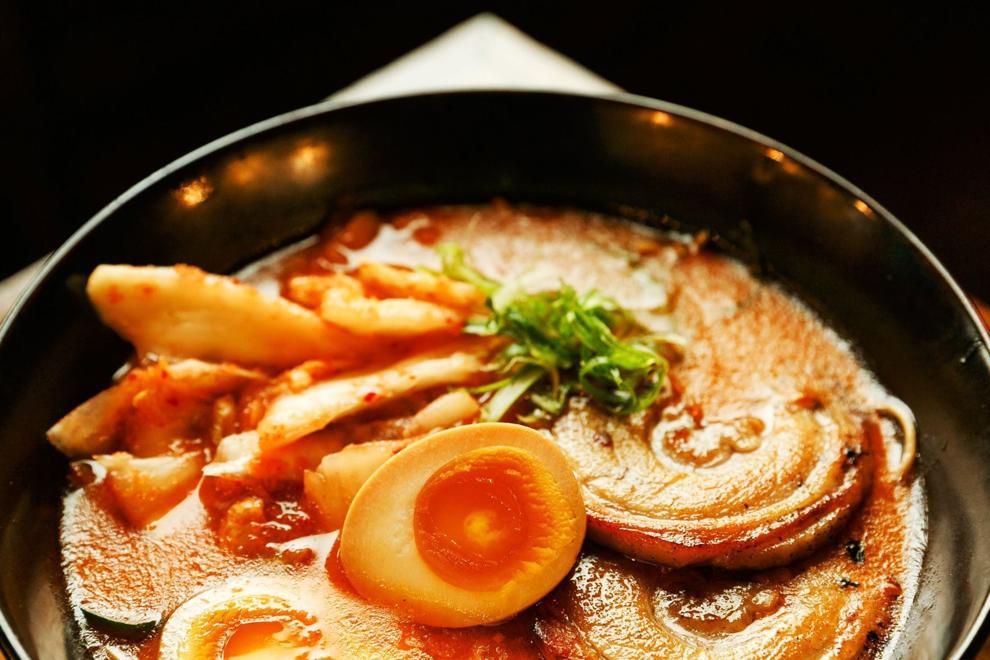 Ika San Ramen & Izakaya are now open for business, Caniglia's a Mano reopens after a move and local businesses offer tastes of the holidays.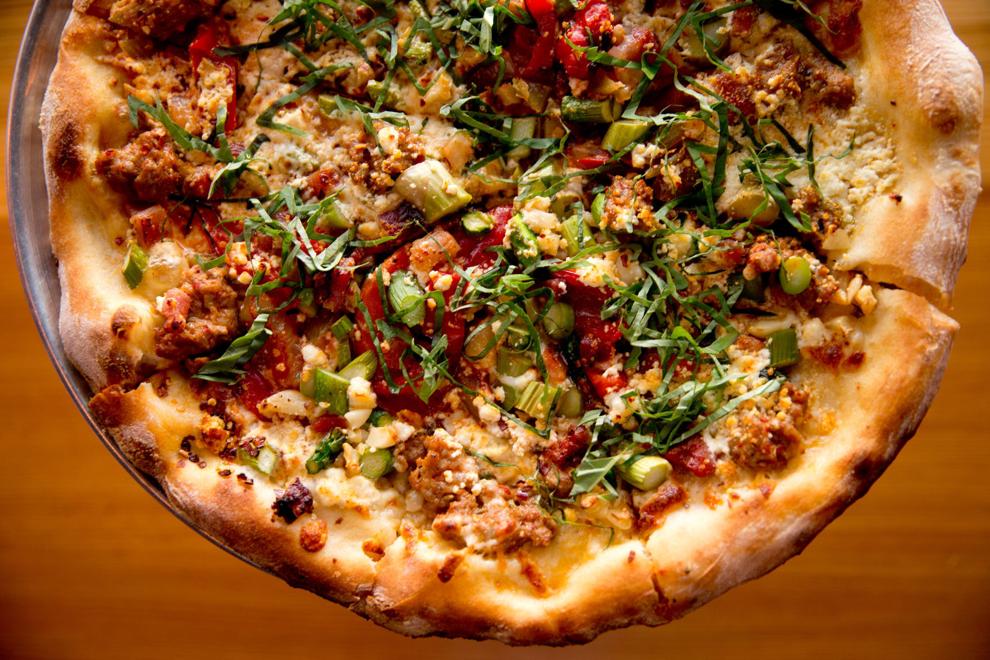 If you haven't decided where to eat on Saturday and Sunday, and Grandma's out of town, here are some suggestions.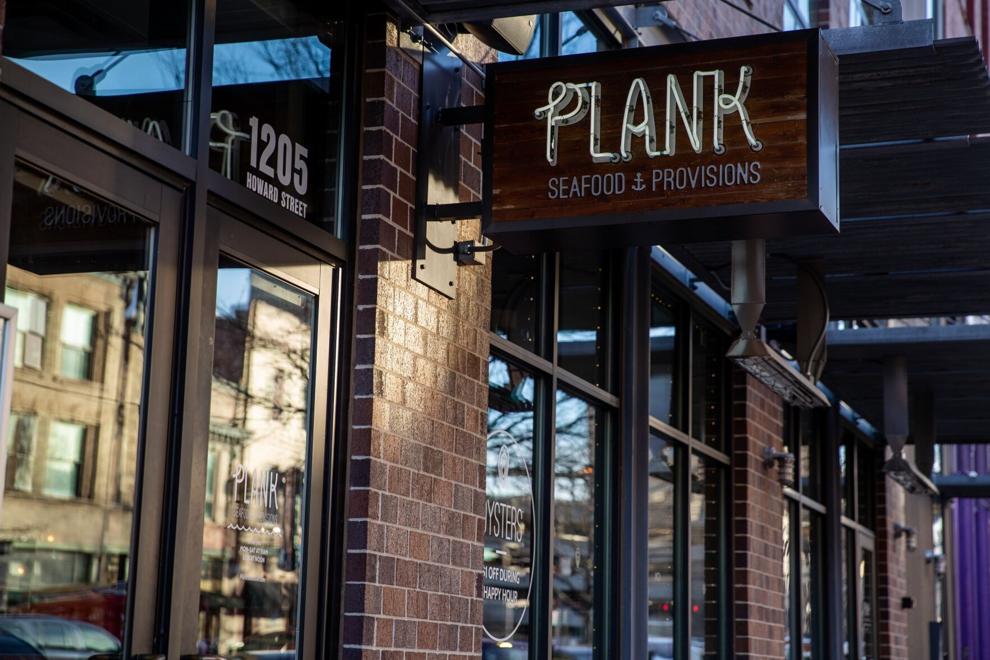 New items at Plank Seafood Provisions include snapper ceviche, yellowtail pressed sushi, crispy rice cakes and more.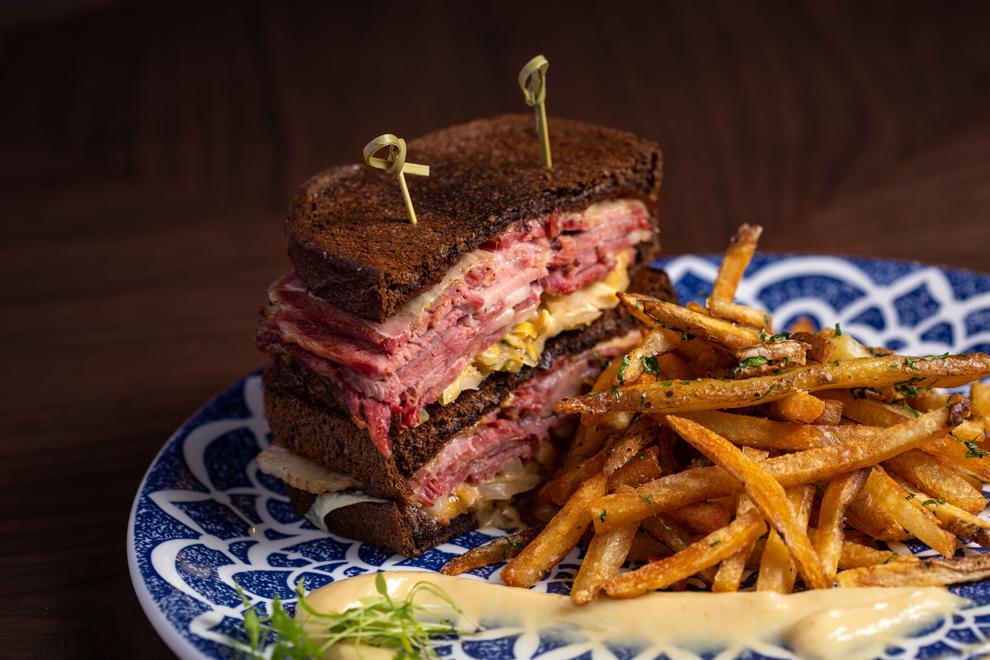 Betsie Freeman writes, "The Reuben — brisket brined for more than a week, house-made sauerkraut, gruyere Swiss cheese and Thousand Island dressing on ultra-dark pumpernickel — was among the best I'd ever tried."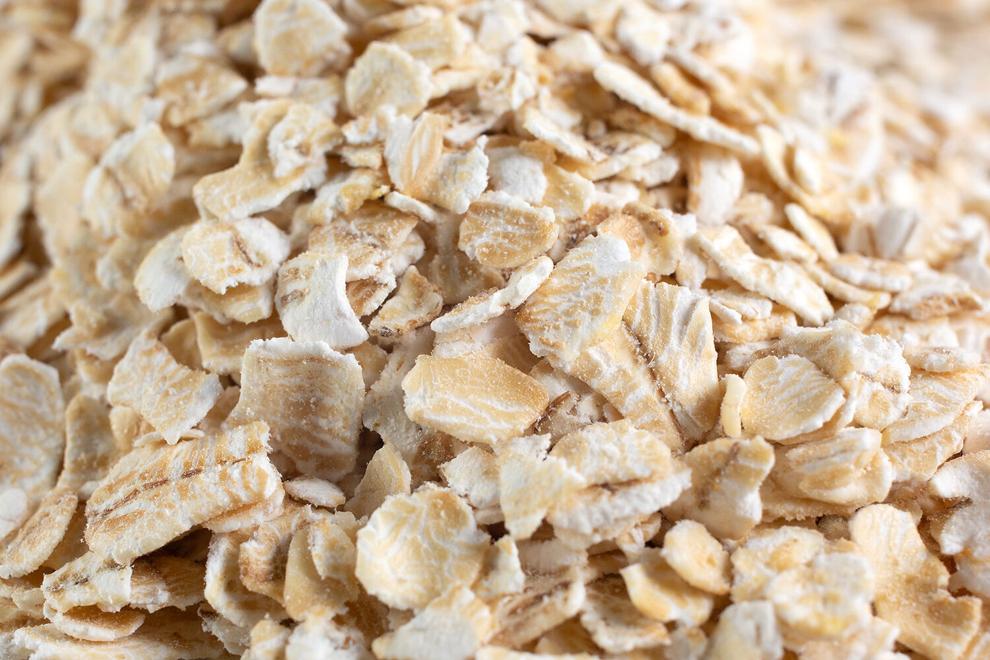 The bombs come in a variety of flavors, including bananas, blueberries, strawberries and more.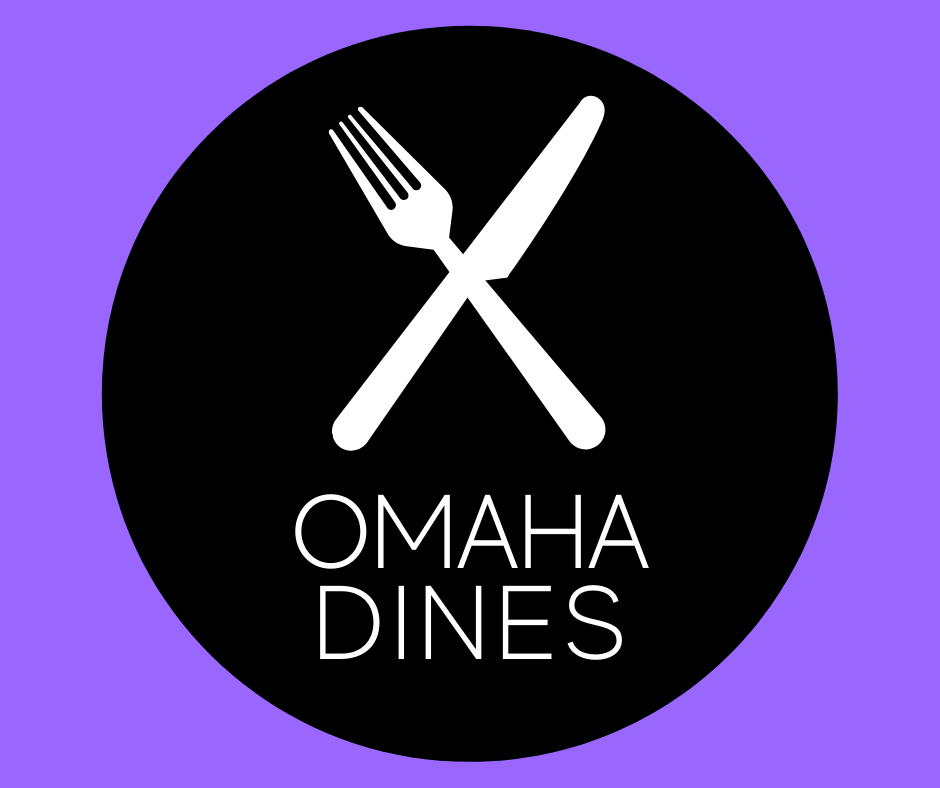 The contest starts at 7 p.m. each week. Teams can have up to four players.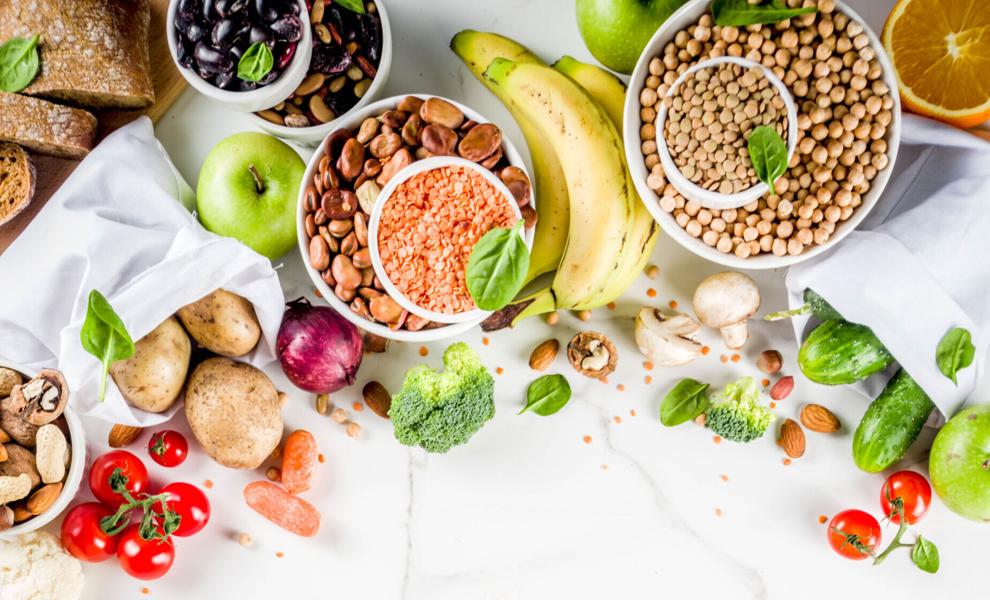 The fast-casual, plant-based restaurant, open for breakfast and lunch, will serve superfood bites, healthy bowls, soups, salads and sandwiches and sweet treats.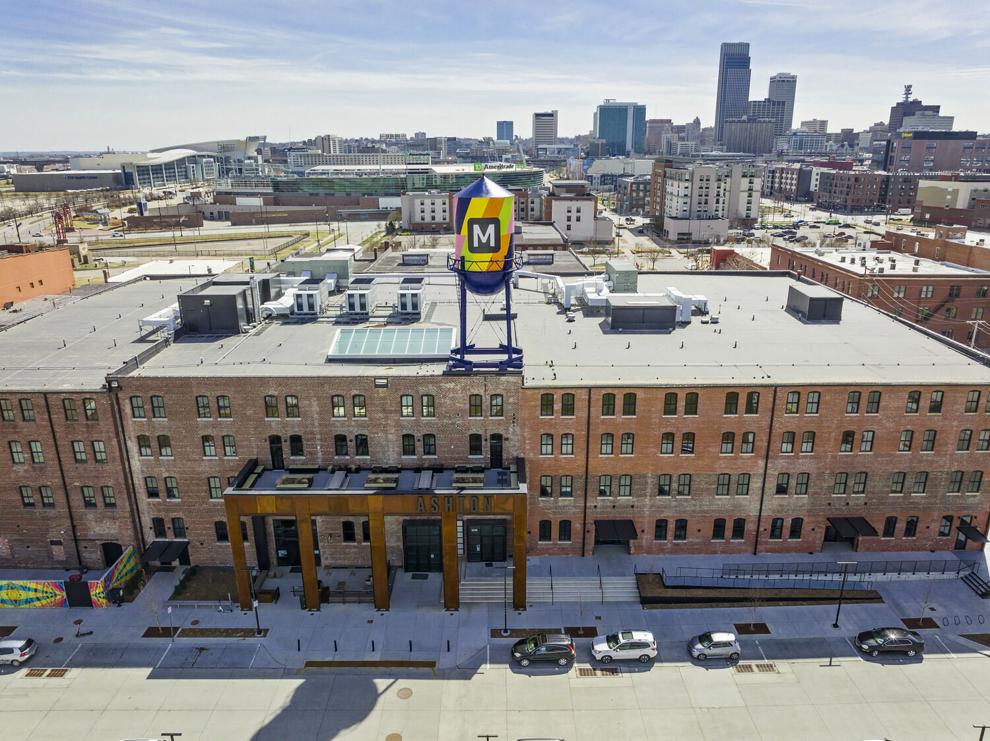 The restaurant's Northern Italian-inspired menu will include wood-fired pizza, cheese and salumi platters, panini and seasonal salads.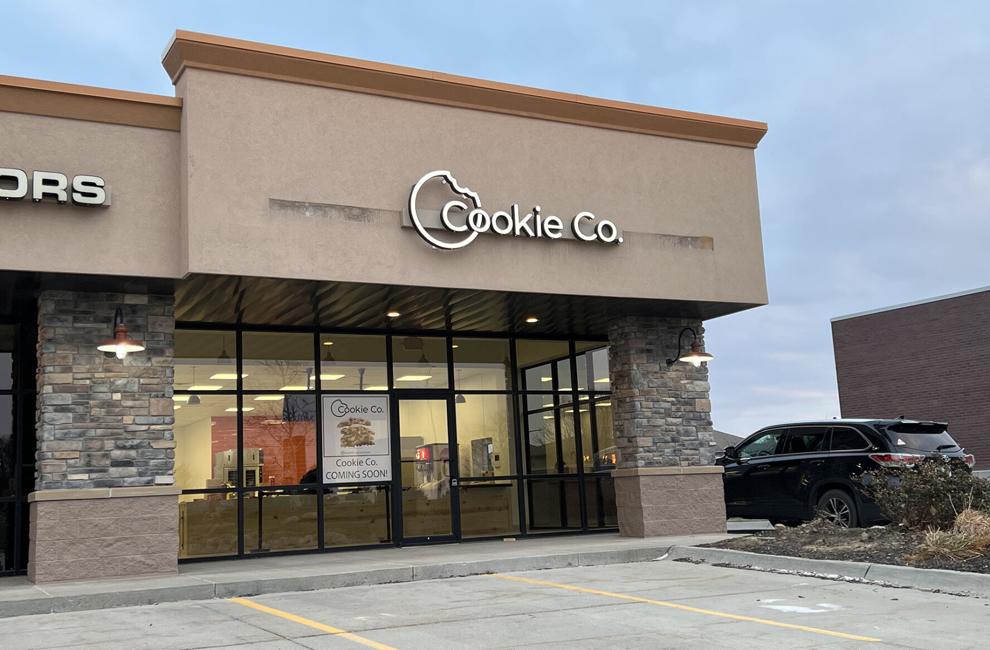 The Gretna location is the first in Nebraska and is among fewer than 20 across the nation.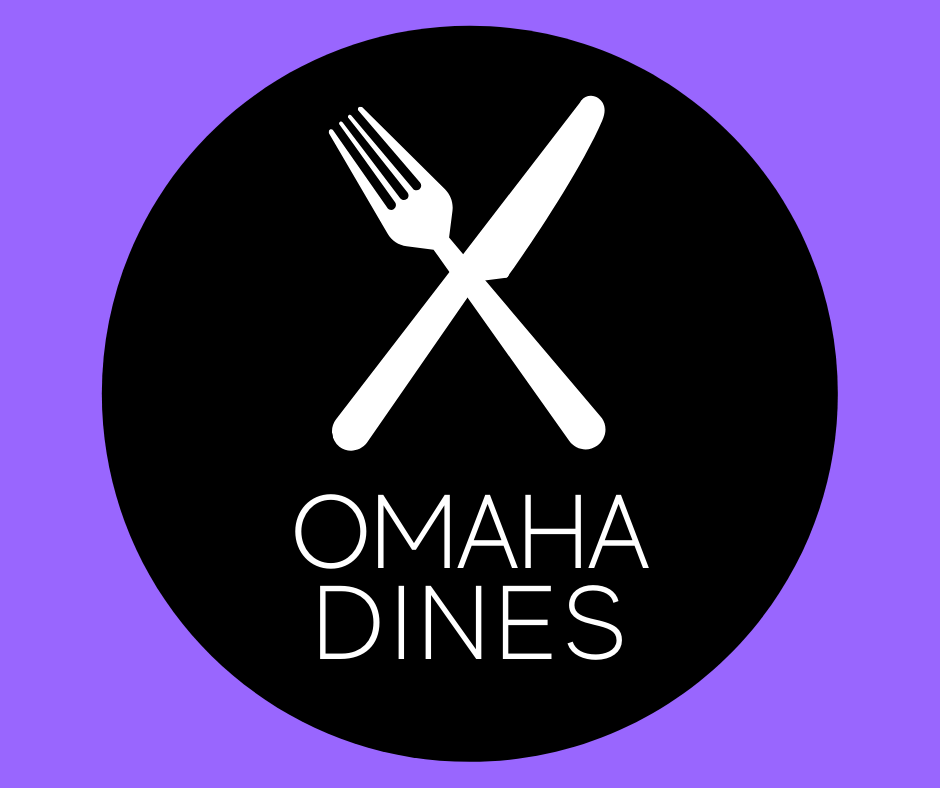 Kamp Blackstone operators say they're rolling out three more food concepts over the next couple of months.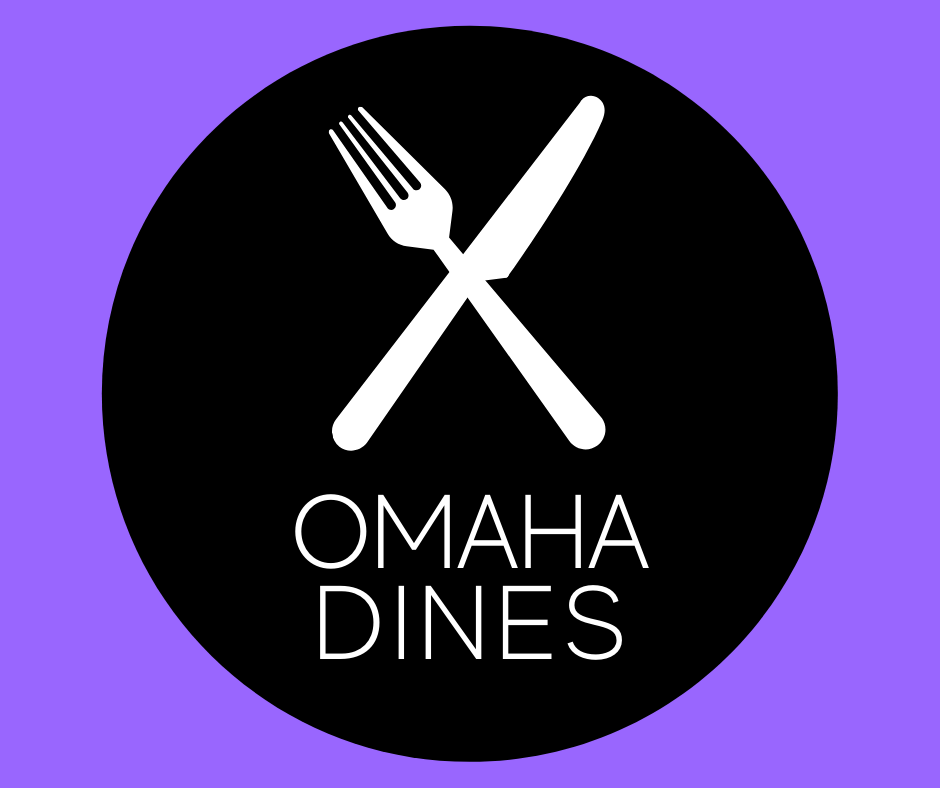 The menu includes several new dishes such as a chili chicken appetizer and a vegan curry, along with favorites such as butter chicken.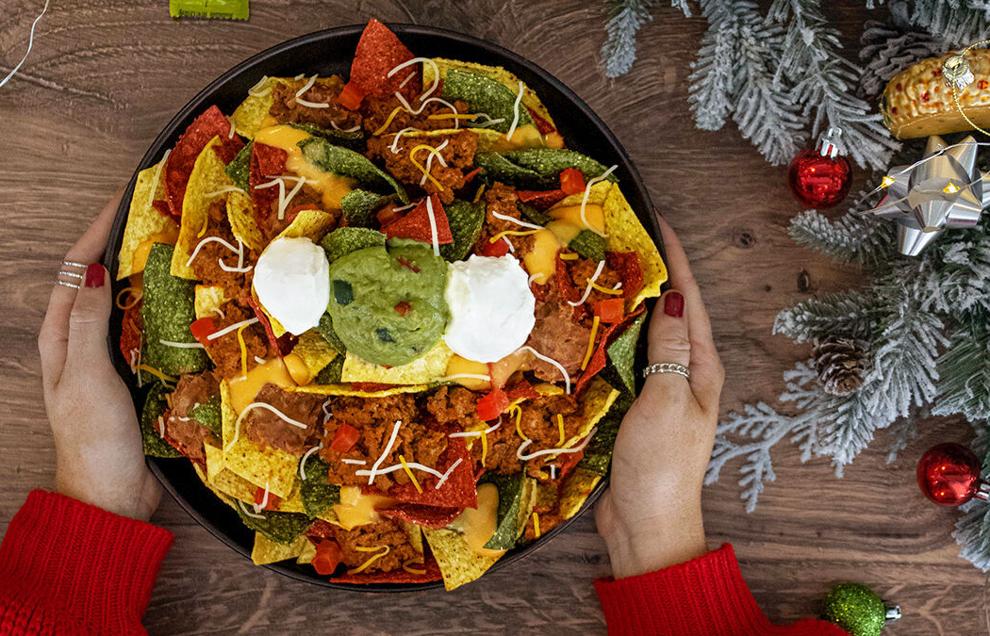 They're on the menu through Dec. 29, and during that time, Taco John's will donate a portion of the proceeds from sale of the nachos to charities selected by local franchises.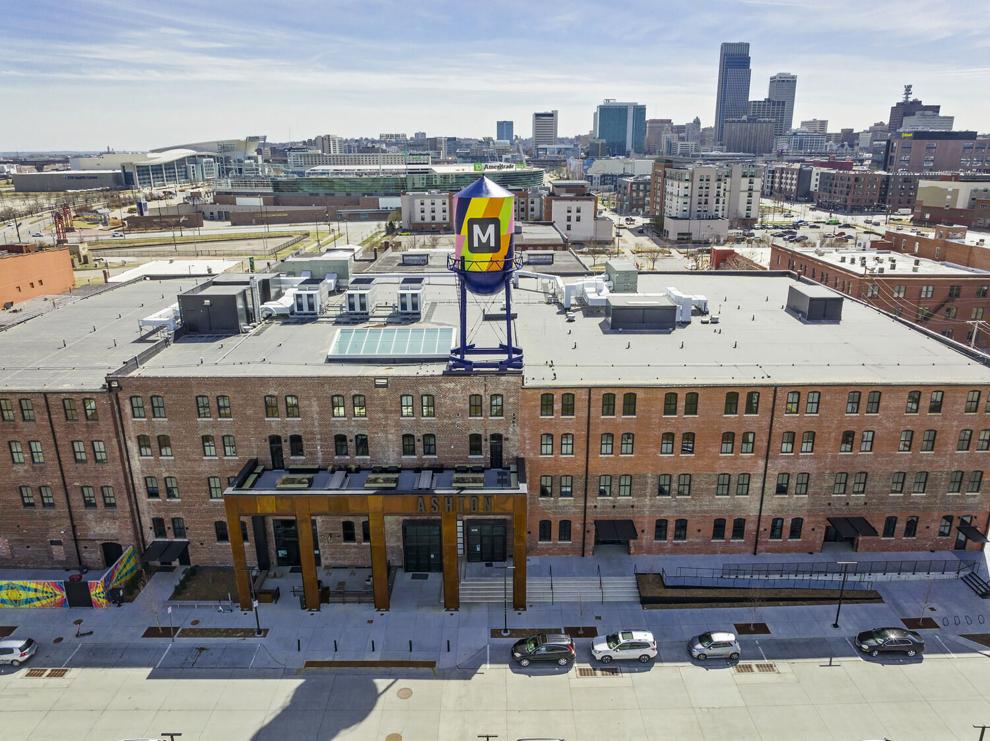 The new cafe, which is right next to the building's dock, will offer hot meals to eat on site or take home.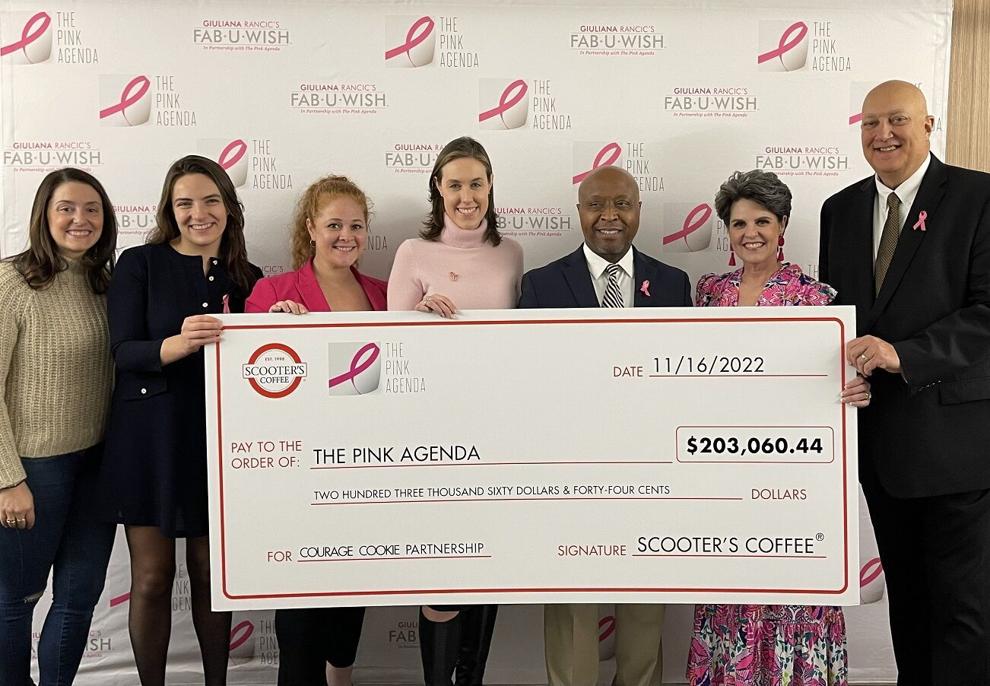 Scooter's donated a portion of the proceeds from the sales to The Pink Agenda, a nonprofit that partners with the Breast Cancer Research Foundation to fund studies and advocacy.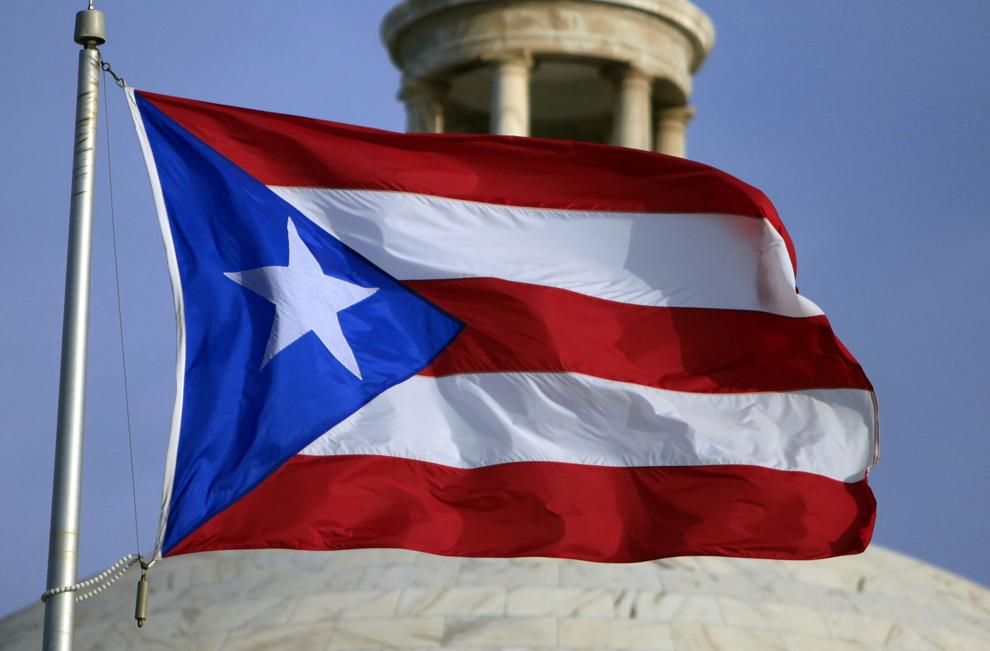 The restaurant serves Puerto Rican cuisine such as fried chicken rind appetizers and entrees you likely won't find elsewhere in Omaha.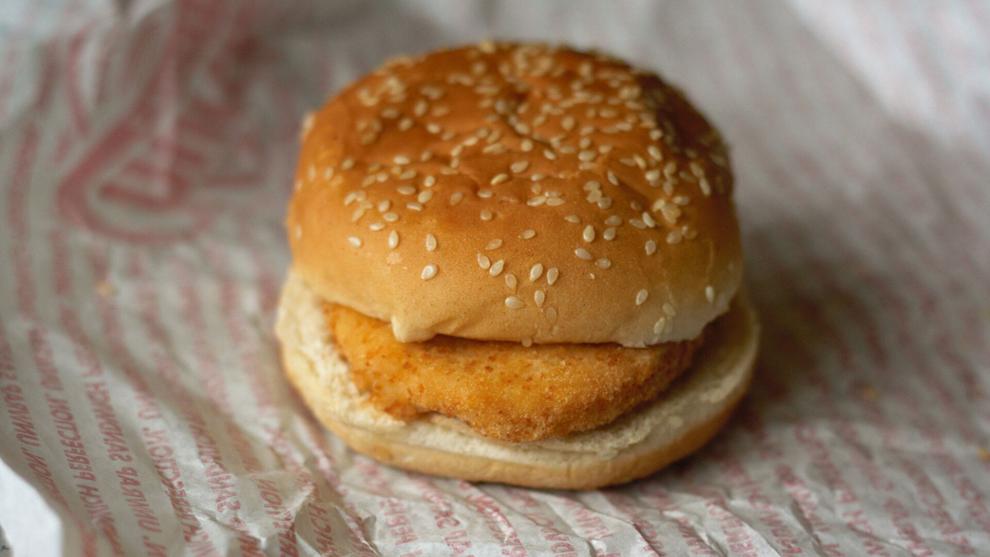 The menu features chicken combos, dinners, sandwiches and strips, with sides such as fried okra, corn on the cob and honey butter biscuits.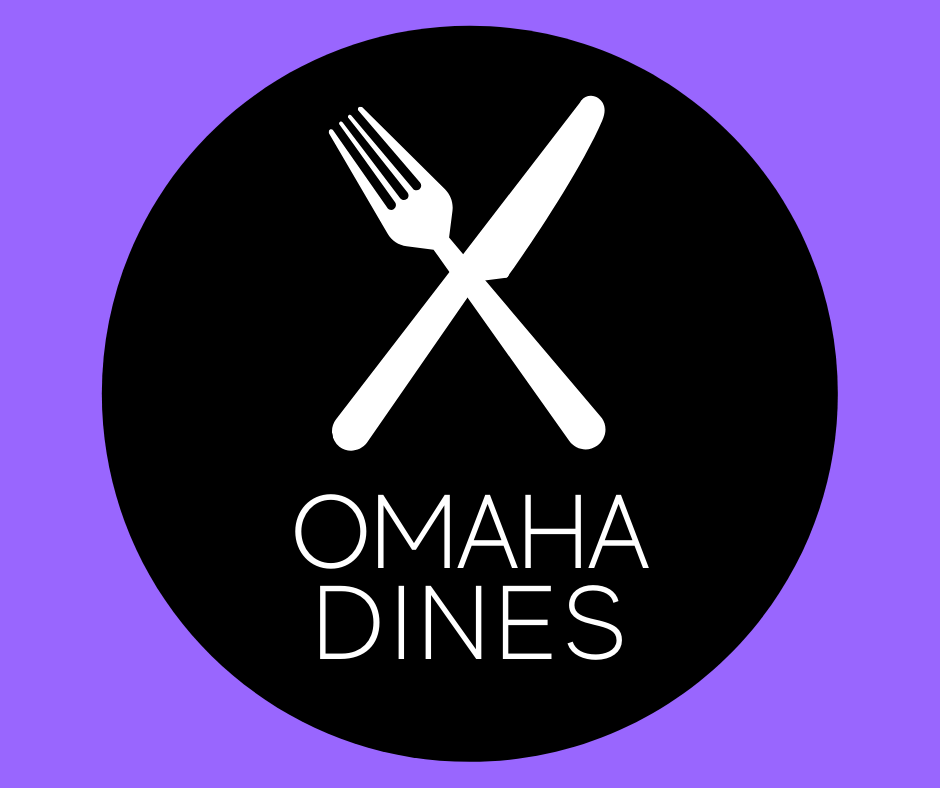 Foodies, 351 N. 78th St., is reverting to its normal hours: 10 a.m. to 7:30 p.m. Mondays through Thursdays. The change takes effect on Nov. 21.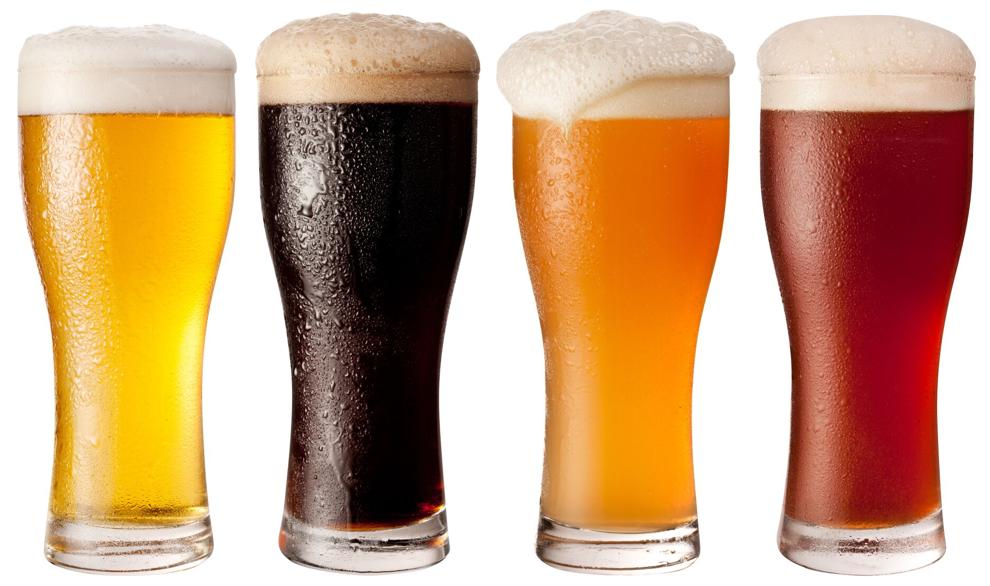 The new business is a combination brewery and open concept kitchen that focuses on pizzas, panuozzos (sandwiches), salads and other quick-service foods.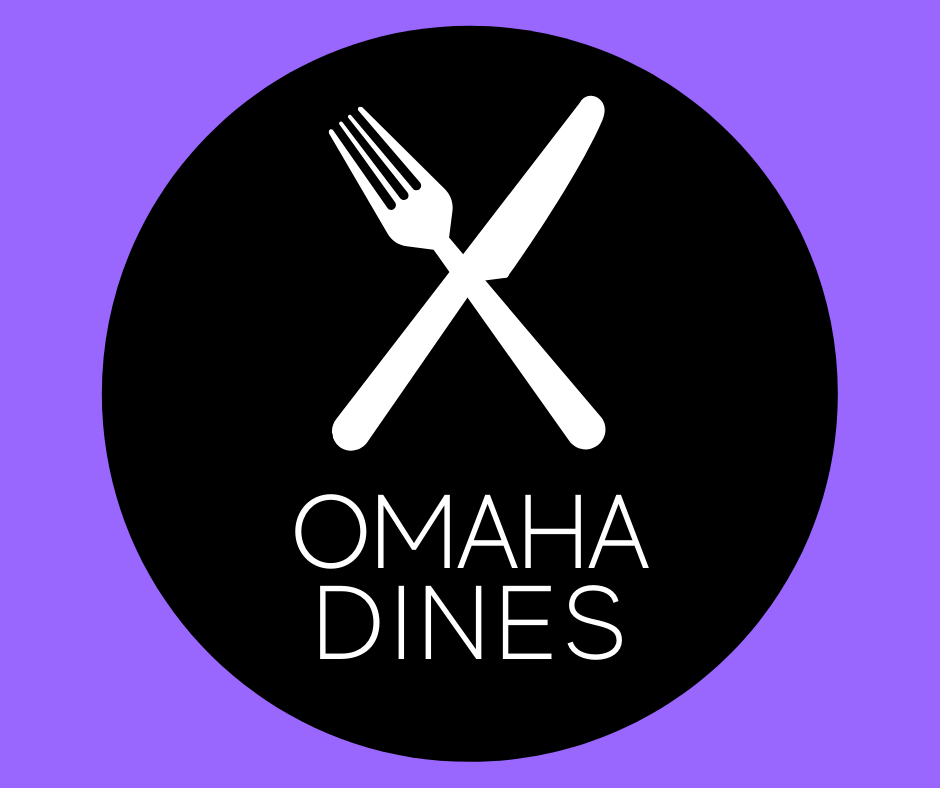 The restaurant has been sold to new owners and its last day under the old owners was Tuesday.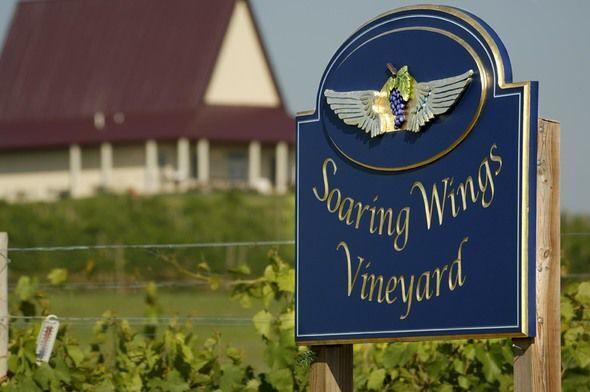 The dinner, from 7 to 9:30 p.m., will include a wine pairing with each of three courses.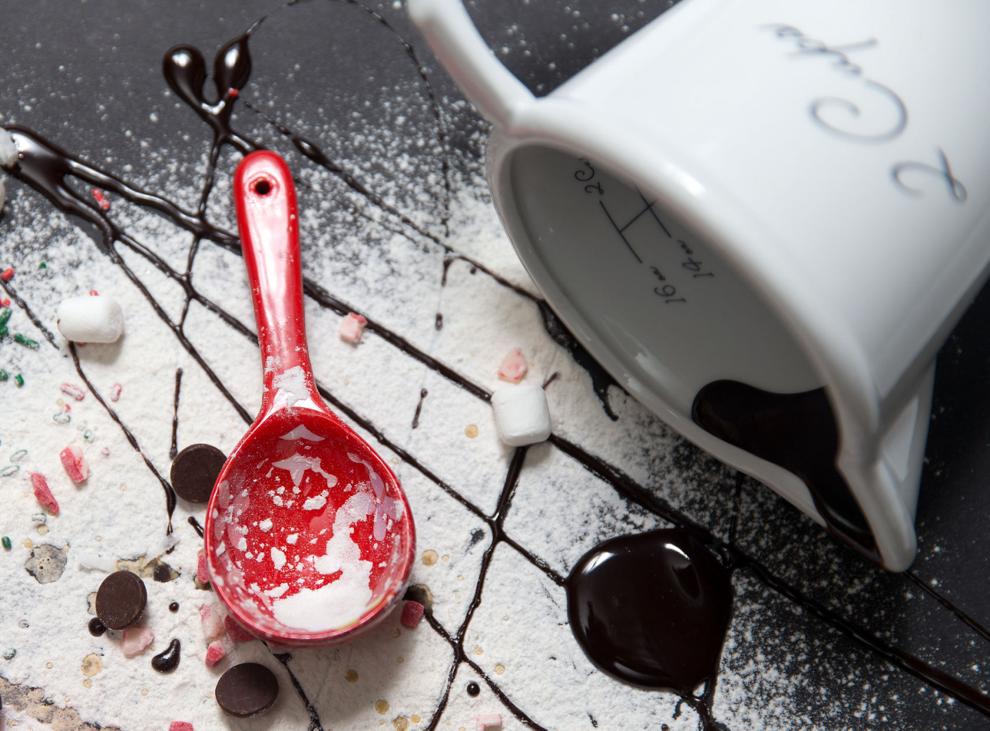 There will be two sessions, from 12:30-1:30 p.m. and 2:30-3:30 p.m. The classes fill up quickly, so register soon at bakedbymelissa.com.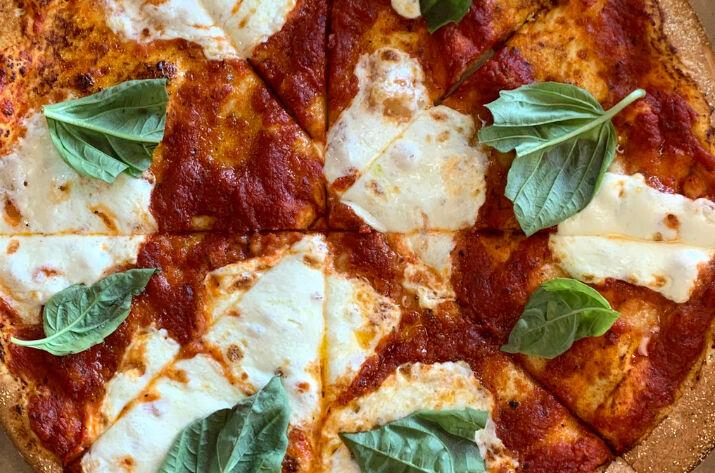 Owners said people with gift cards can submit information to a link found on the Facebook page. All promotions and coupons are null and void.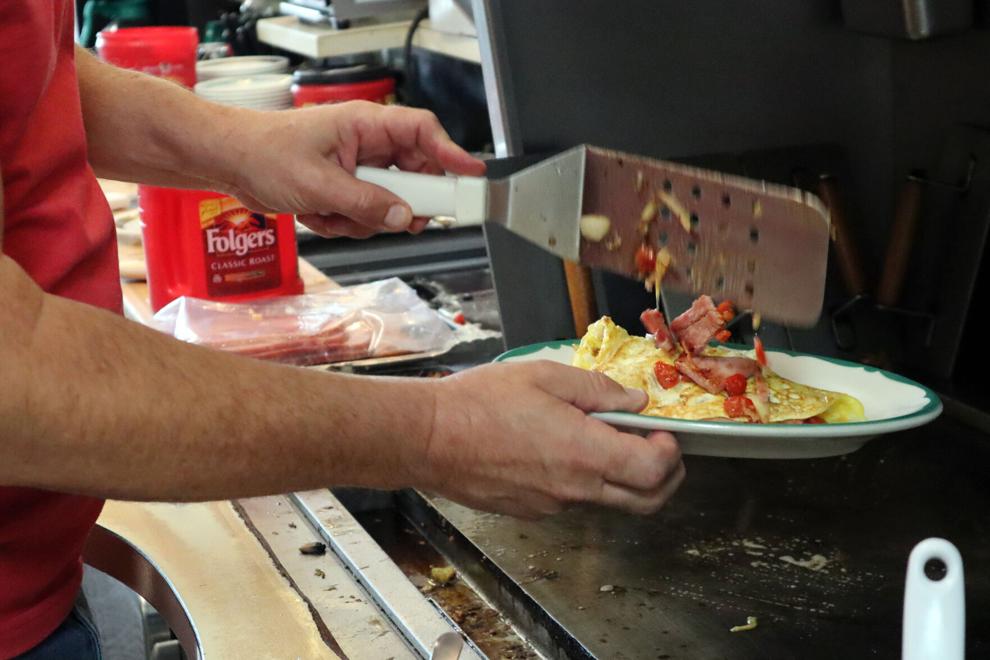 The meal will start at 1:30 p.m. The shop is at 119 W. Mission Ave.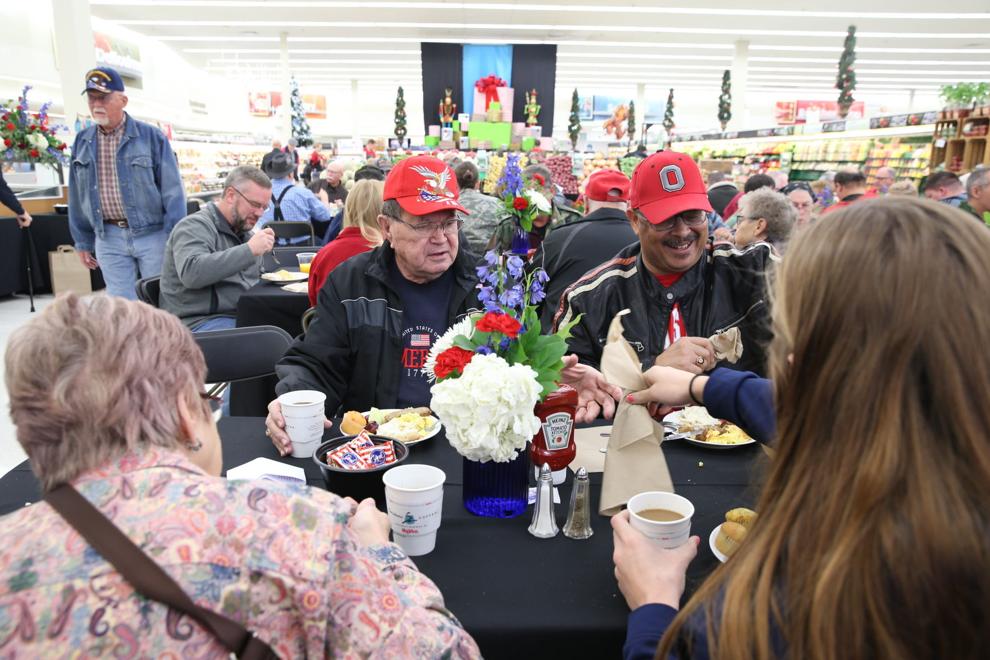 Many Omaha restaurants and other businesses are offering specials on Friday to the men and women who have served or are serving in the U.S. military.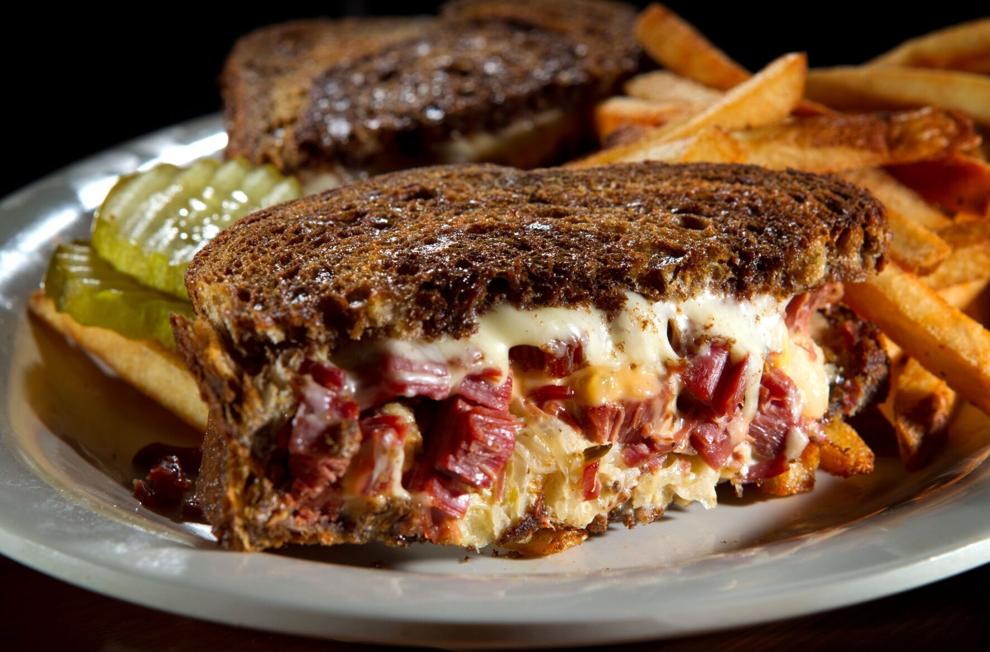 Many Reuben items such as egg rolls, soup, a burrito, poutine and mac and cheese will be available each day of the event.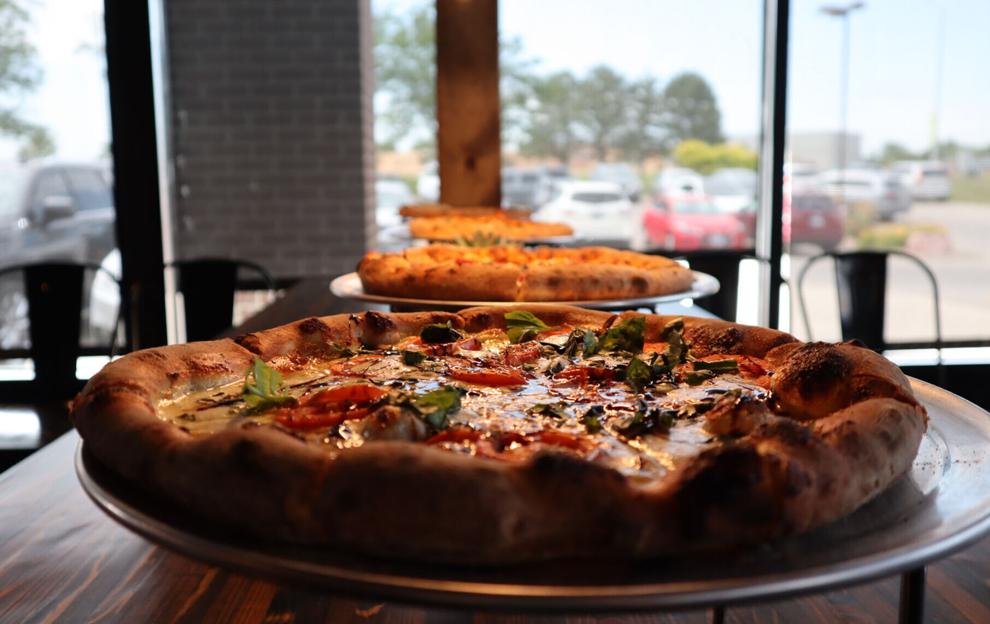 Noli's Pizzeria said it's back. It's open from 4 to 9 p.m. on weekdays; and 4 to 10 p.m. (for now) on weekends.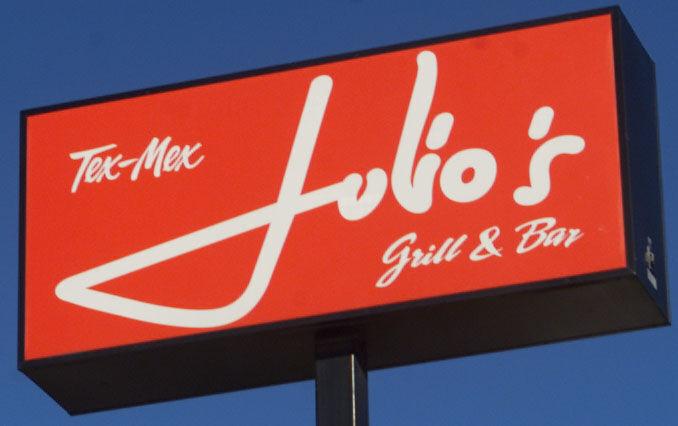 The Julio's Tex-Mex location at 114th Street and West Dodge Road is up and running after a soft opening last week.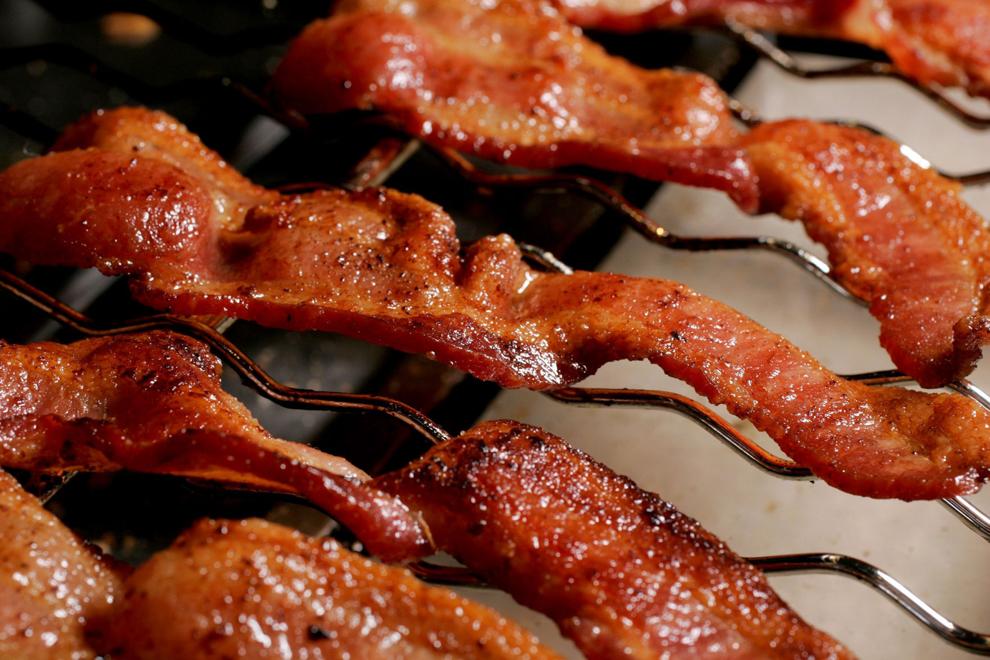 Speaking of spirits, it's almost time for Bacon, Bourbon & Brews once again.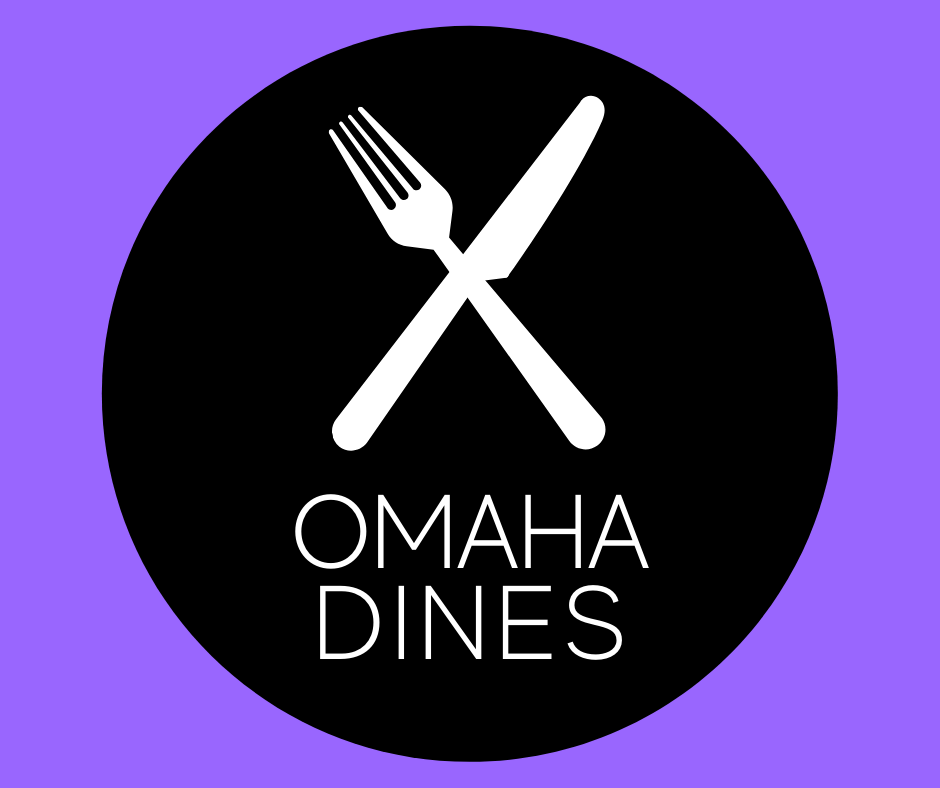 Known for its popular coffee buns, fruit smoothies and aromatic karak tea with cardamom and saffron, PappaRoti is now offering onion rings, ch…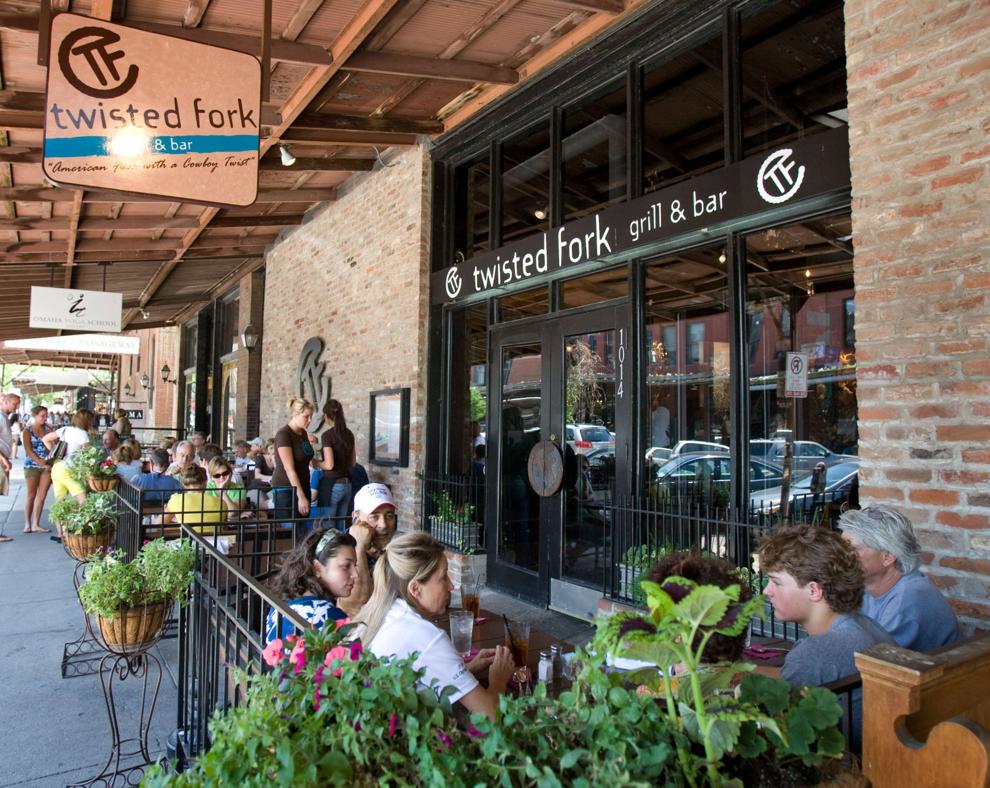 The courses are appetizers, entrees and desserts. Reservations are recommended.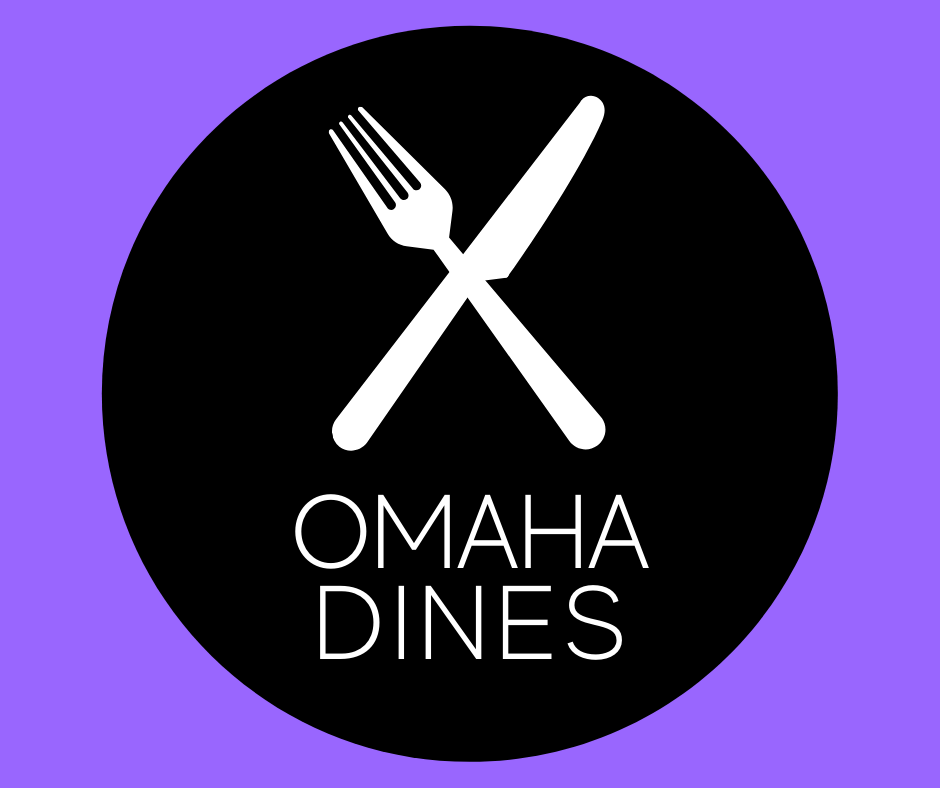 Grecian Gyros, 839 Tara Plaza, will offer 30% off purchases all day, plus complimentary cake and other goodies for customers.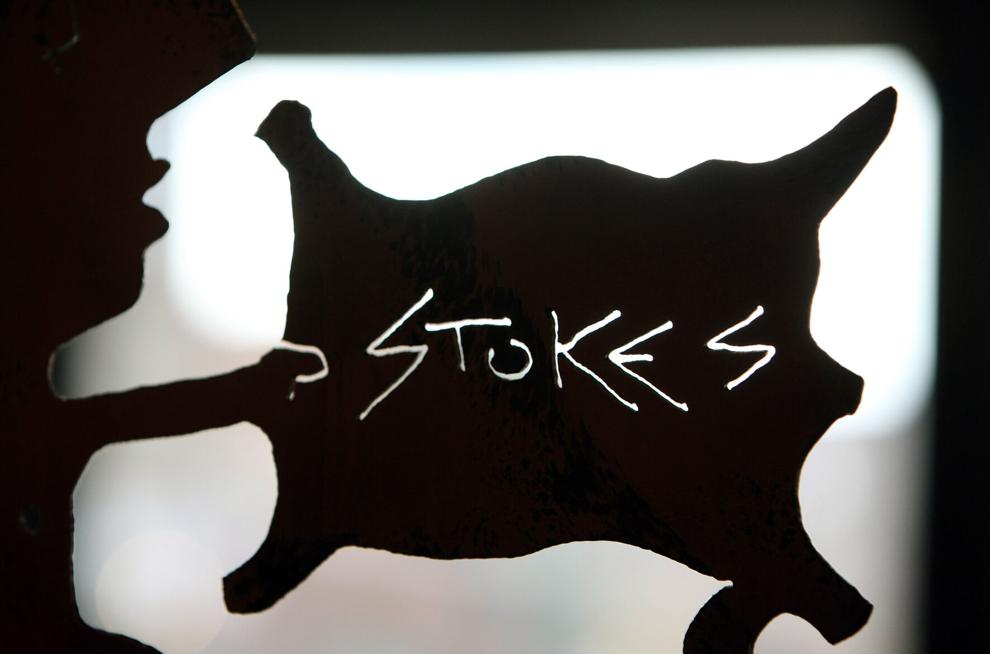 The restaurant had been downtown for 15 years. It also has a west Omaha location at 13615 California St., which will remain open.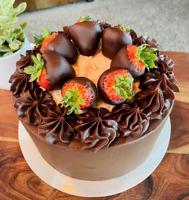 Available baked goods, perfect for Thanksgiving dinner, include pumpkin pie, southern bourbon pecan pie, bread pudding with peach praline sauce, carrot cake cupcakes and pumpkin whoopie pies.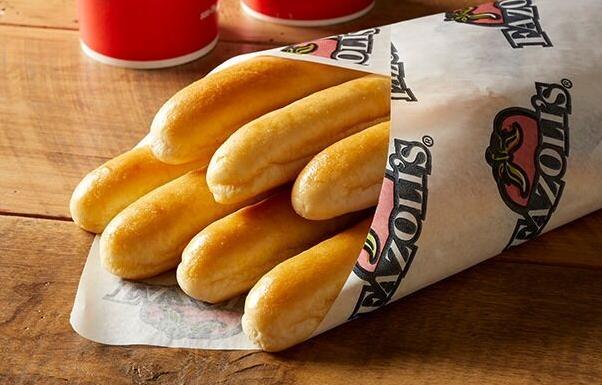 Fazoli's is celebrating National Breadstick Day Friday through Oct. 30 with an app-based special.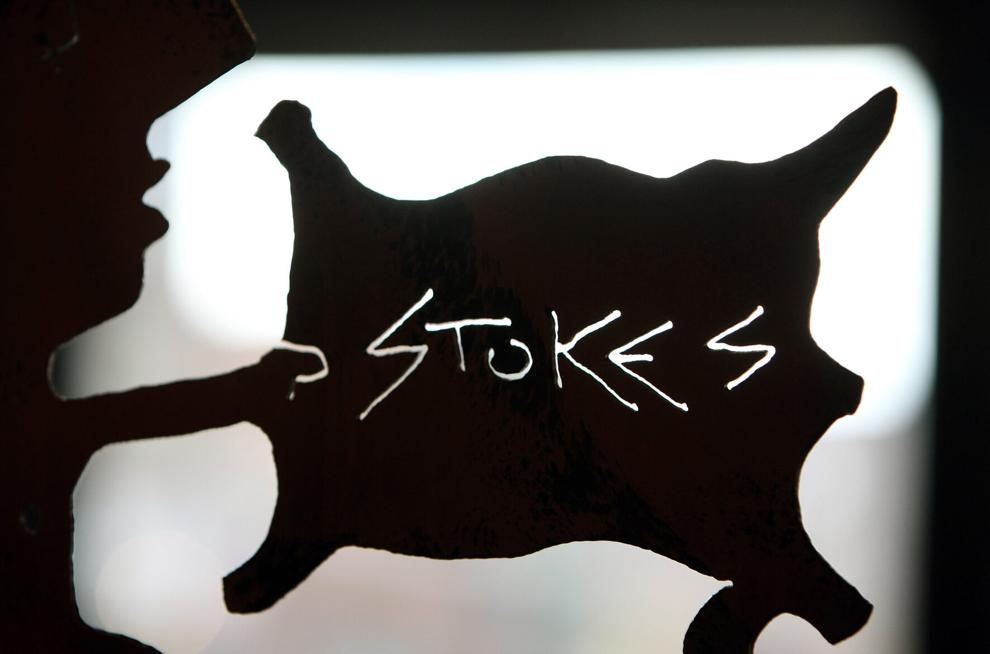 The Old Market location of Stokes Grill and Bar is closing for good after at the end of business on Saturday.
The Moore sisters' senior year at Elkhorn High School has a bit more excitement as the operators of an unusual coffee shop that's become something of a social media sensation.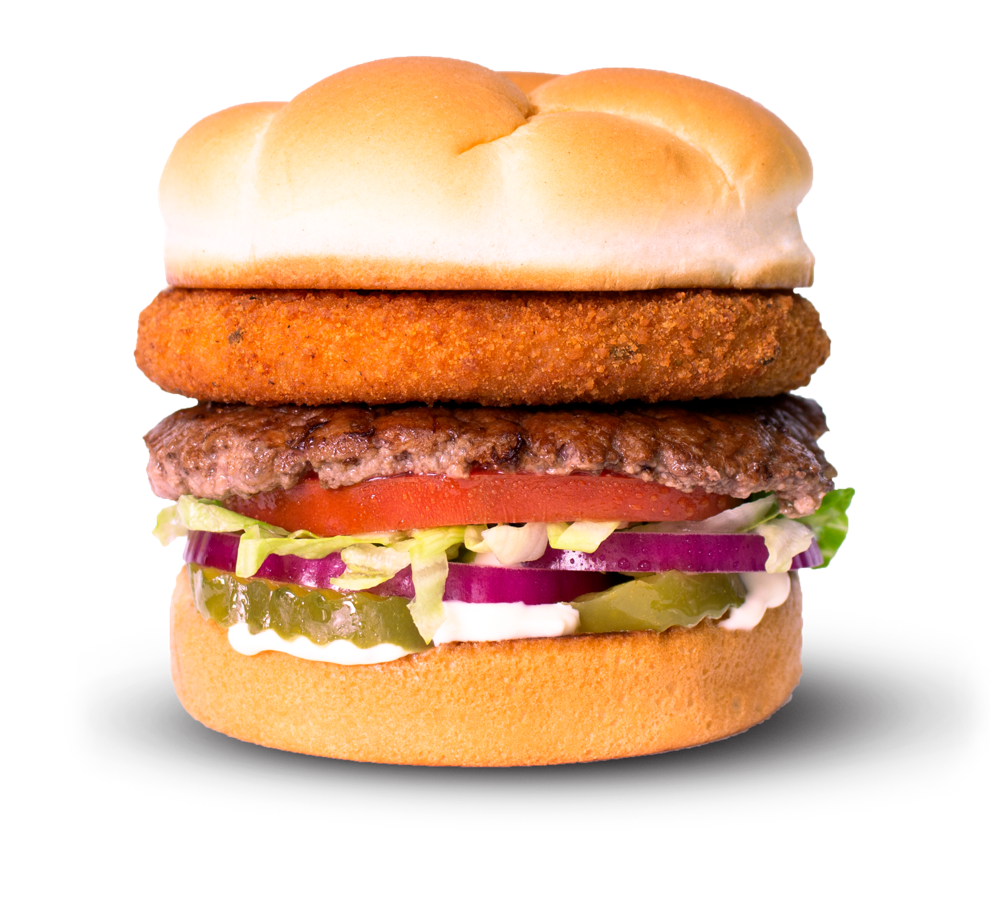 If you missed the Curderburger last year, you have another chance to harden your arteries this month. The burger is on the menu at area Culver's restaurants until Oct. 31.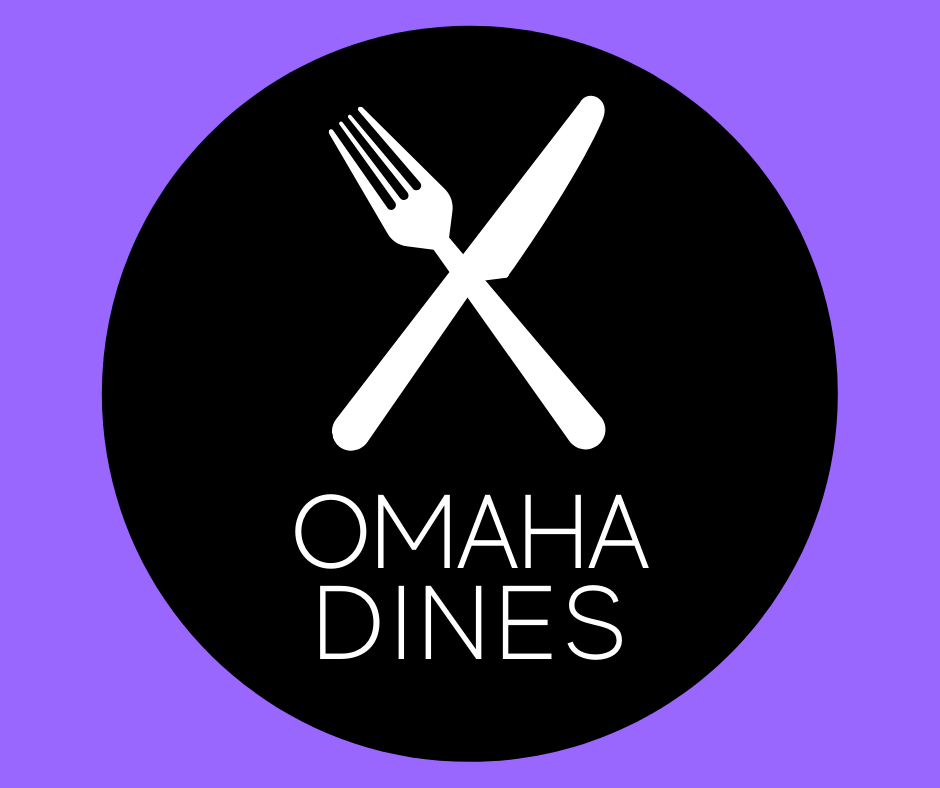 Ancho and Agave will open in the former Pier 1 Imports location at the shopping center near 168th Street and West Dodge Road.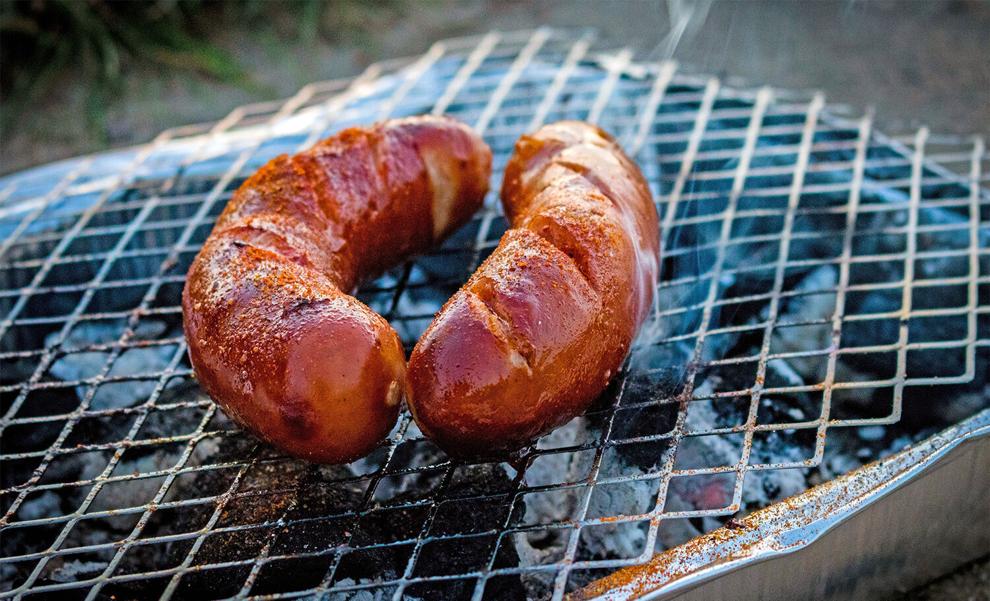 The event runs through Oct. 23 and features the breakfast and lunch restaurant's Flying Pig line of artisan sausages.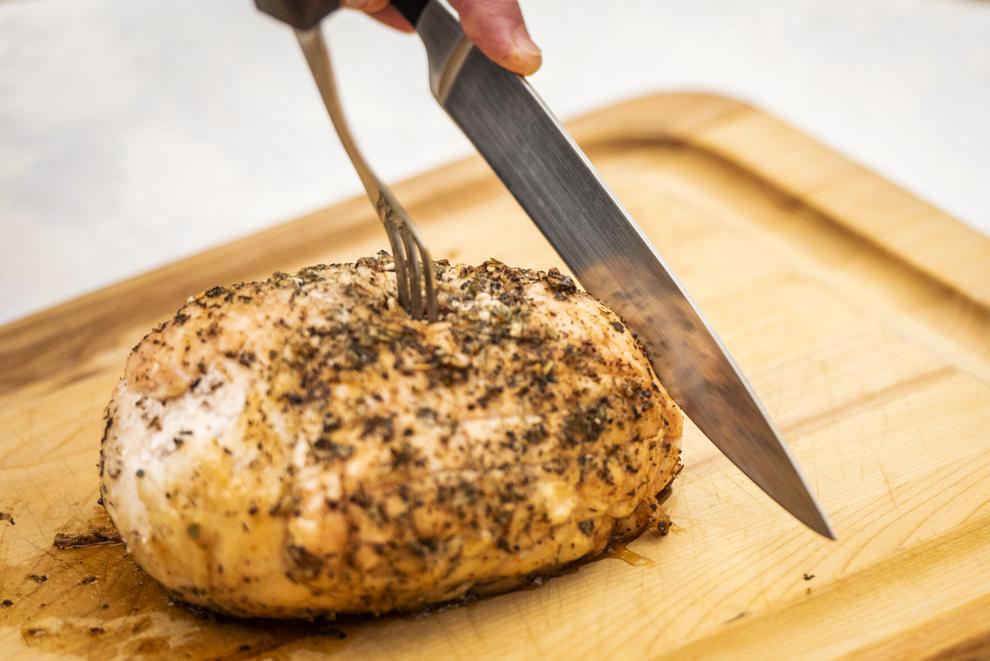 A four-pound breast averages about $60. Every order is cash only.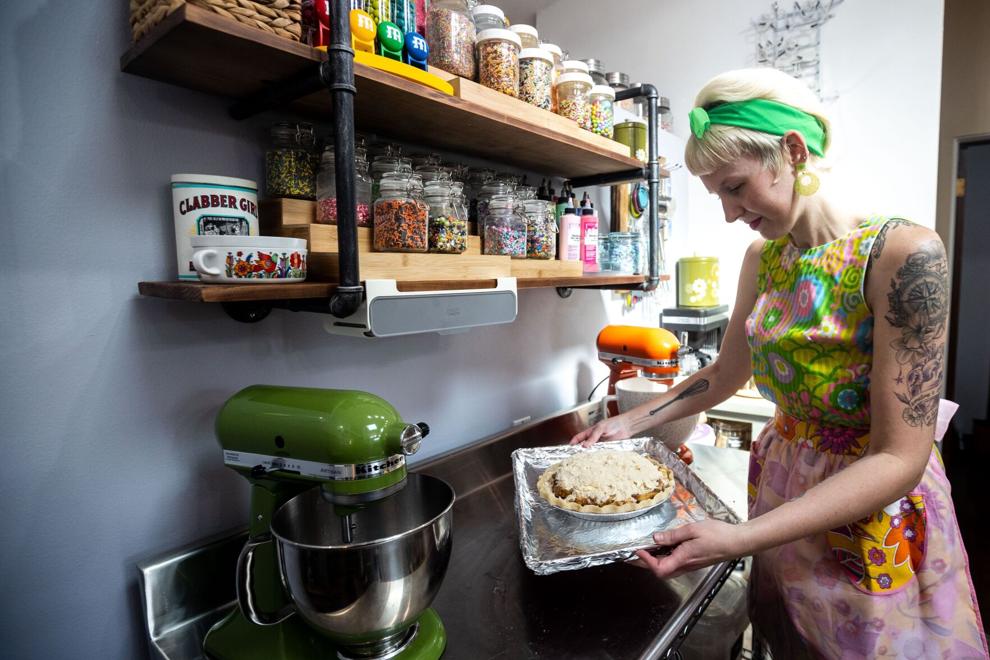 So given all the elements you must consider, it's also no piece of cake to choose the perfect apple pie from several contenders.
Former Nebraska football player Lance Brown is making sure Don and Marie Losole's legacy with Lo Sole Mio will continue with a brand new Italian restaurant at the well known Omaha location.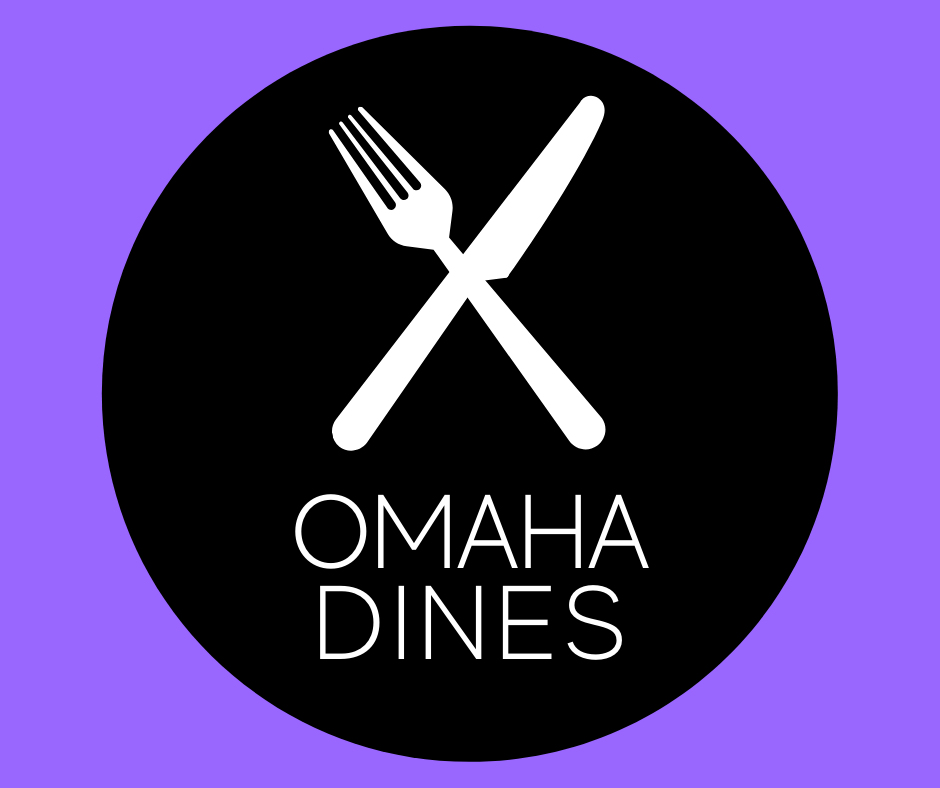 Simply Delicious is currently open part-time, but current owner Wendy Deane said a new owner could double its income by adding days and hours.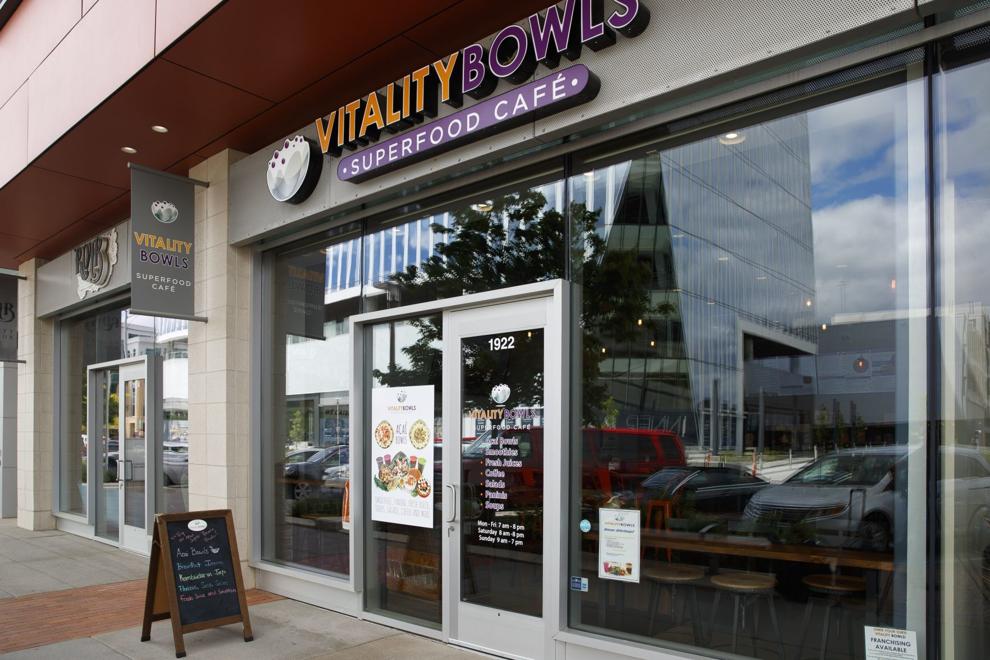 Food tidbits include three new restaurant openings and the fourth anniversary celebration of two Omaha health-food eateries.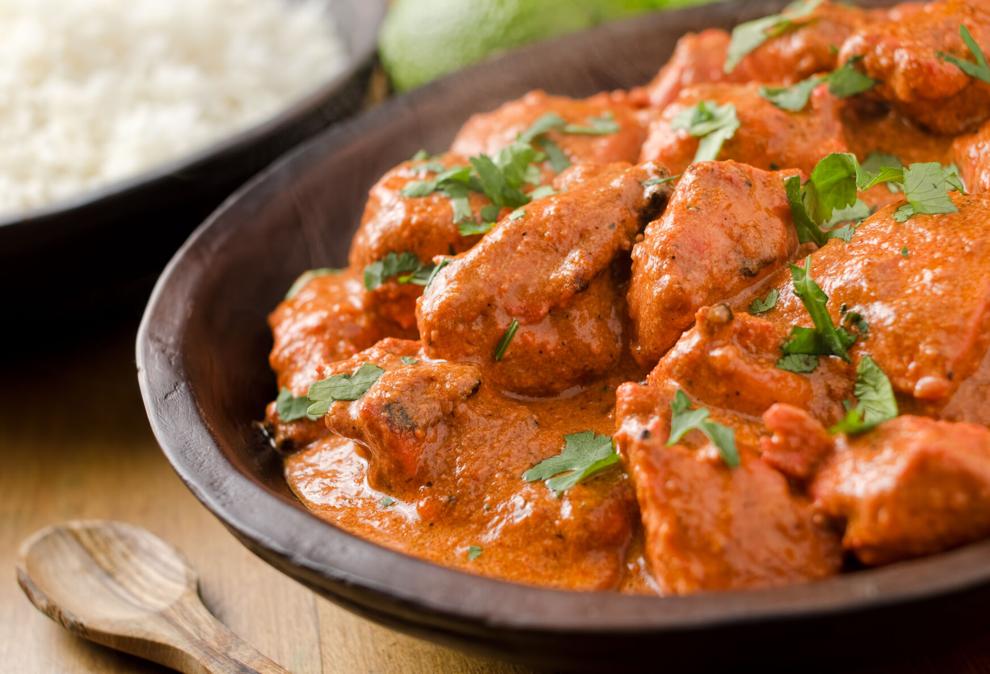 The new Kinaara location at Regency Shopping Center near 102nd Street and Regency Parkway is larger than the original, owners Ashish and Kimberly Sathyan said in a Facebook post.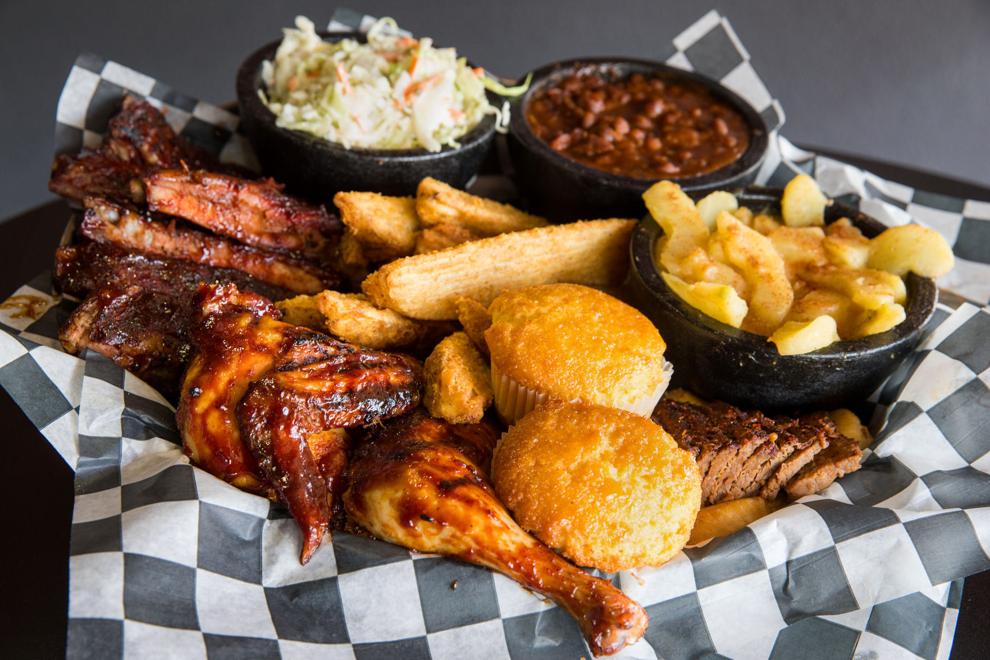 No matter what time it is, restaurants across the Omaha metro area stand ready to serve.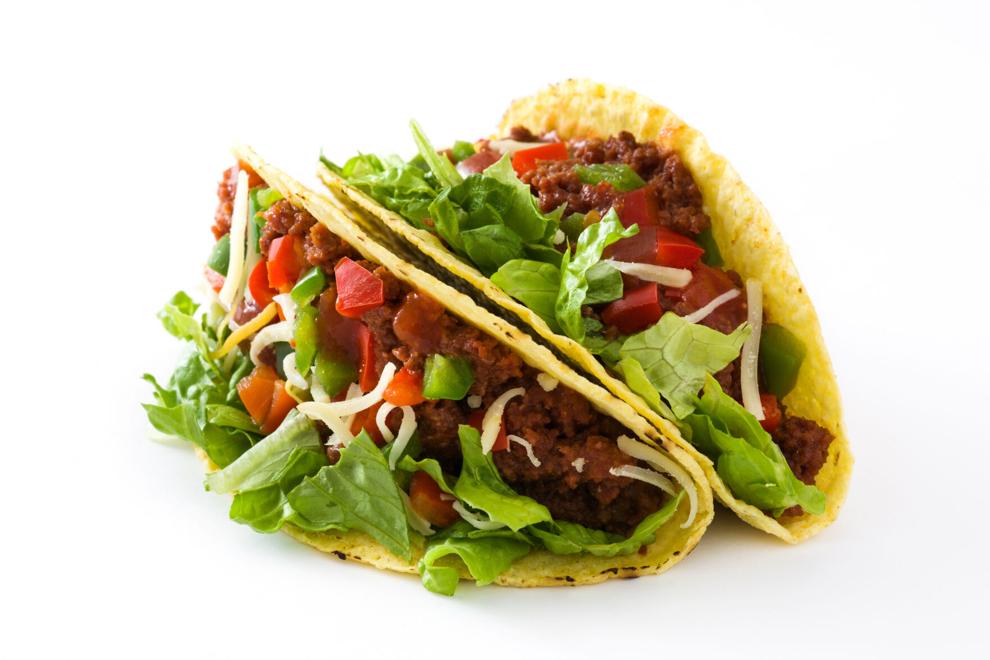 Taco Market is available for delivery at blendfoodhall.com or on the hall's app, available at the App Store or Google Apps.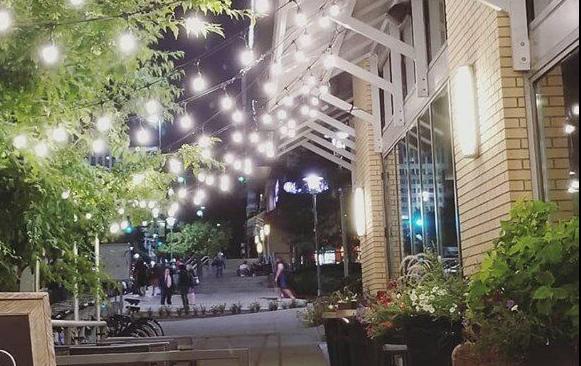 Sofra Kitchen currently is serving breakfast and lunch but will soon be open on weekend nights.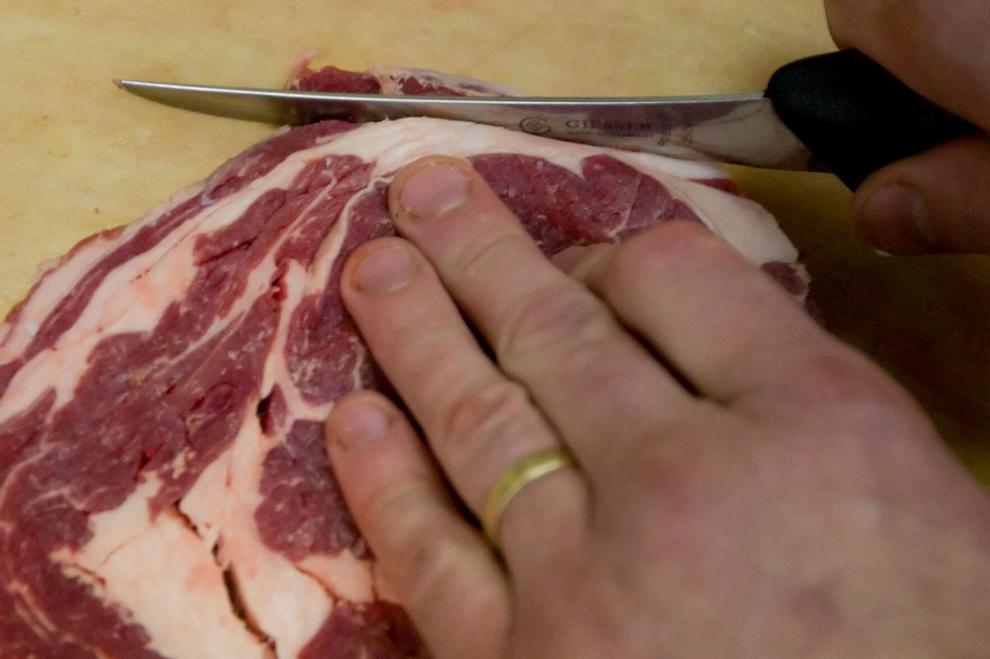 Smoked sausages and smoked beef franks will be served every day.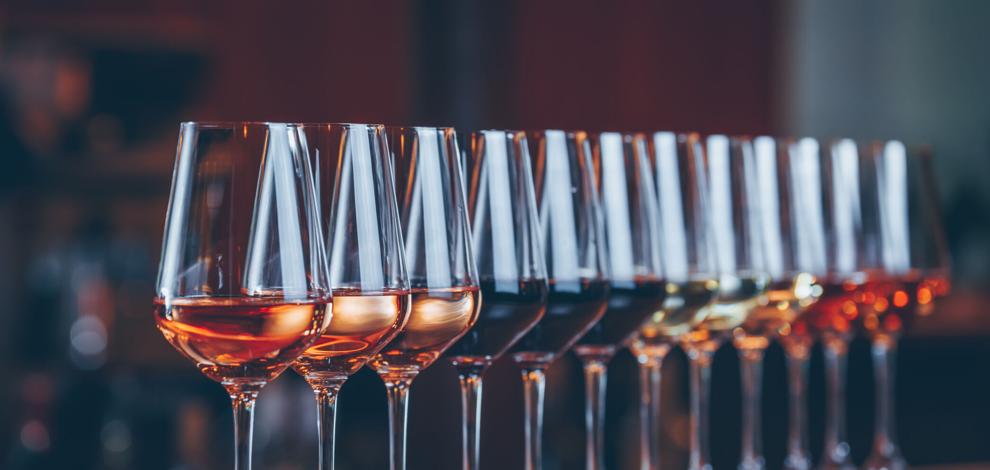 Wines will include a pinot noir, chardonnay, red and merlot.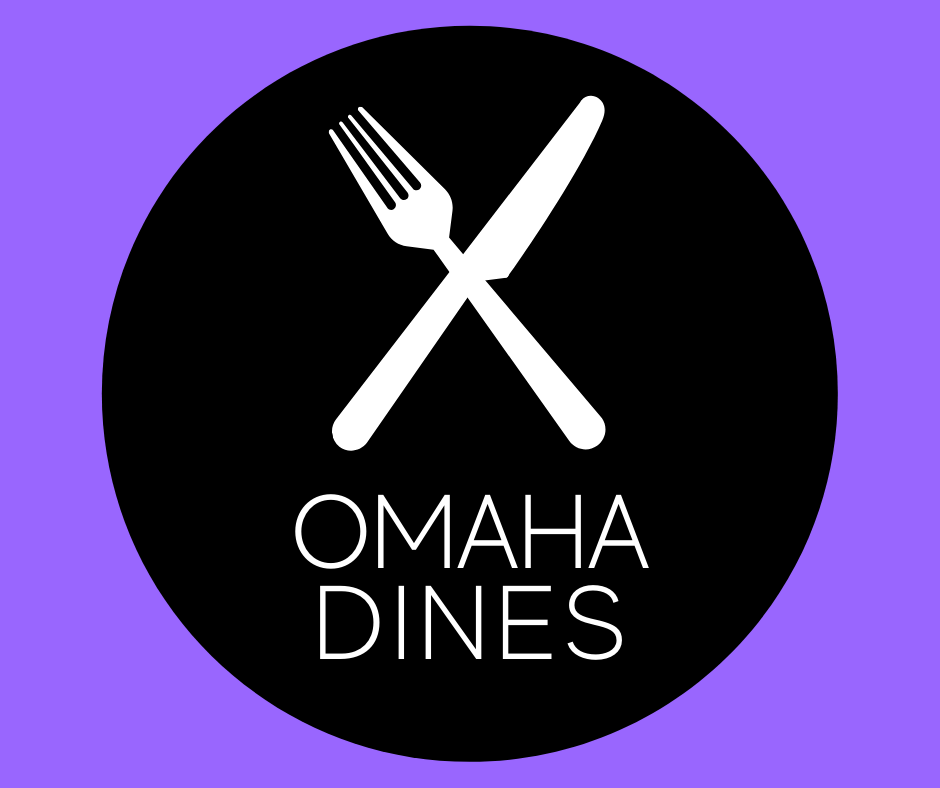 Sugared Ledge Bakery will open soon in a small Elkhorn strip mall.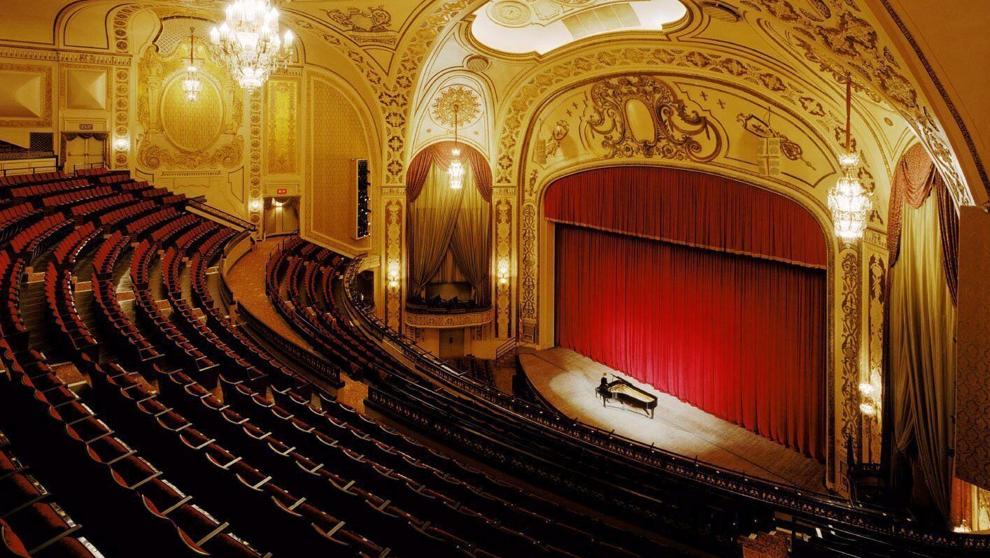 Liya Chu, 14, will be among those onstage when "MasterChef Junior Live," the touring version of the TV show, stops at Omaha's Orpheum Theater on Tuesday.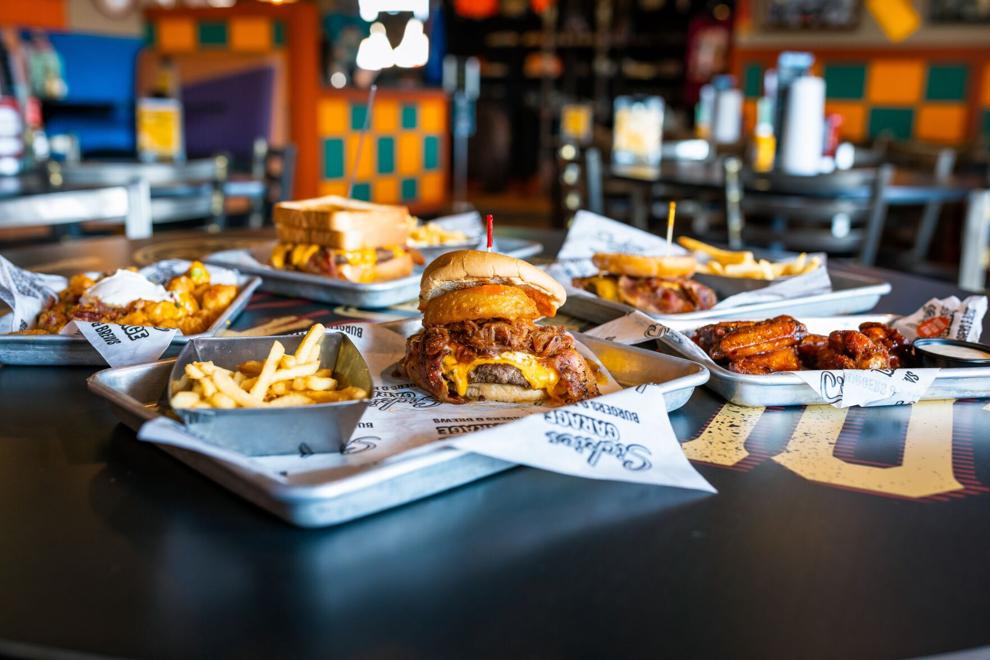 Dining news includes Sickies opening, a new taco place, pizza at a Red Robin, a tea party and a farm-to-table street dinner.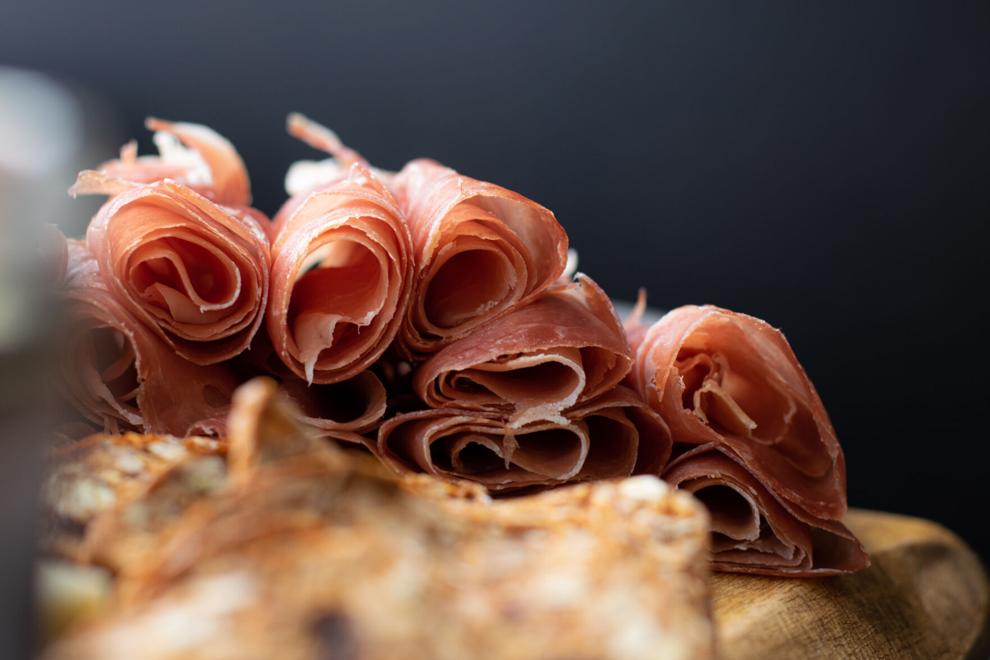 Nick McGee, who amassed a following as a charcuterie specialist at a Hy-Vee supermarket, now has his own business.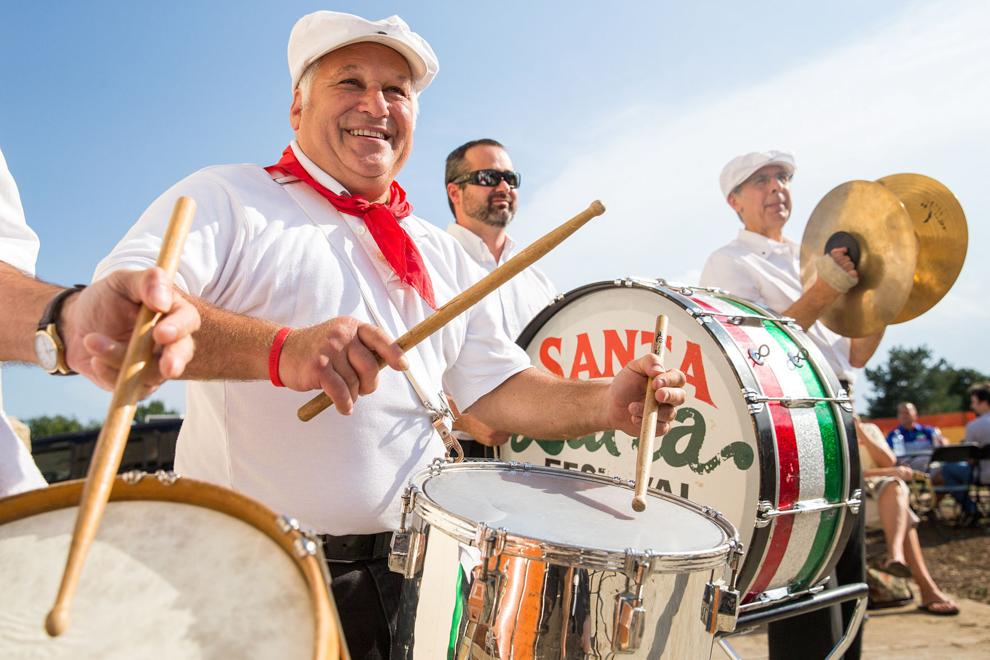 The 38th annual La Festa Italiana is Friday, Saturday and Sunday at Il Palazzo near 132nd and Fort Streets.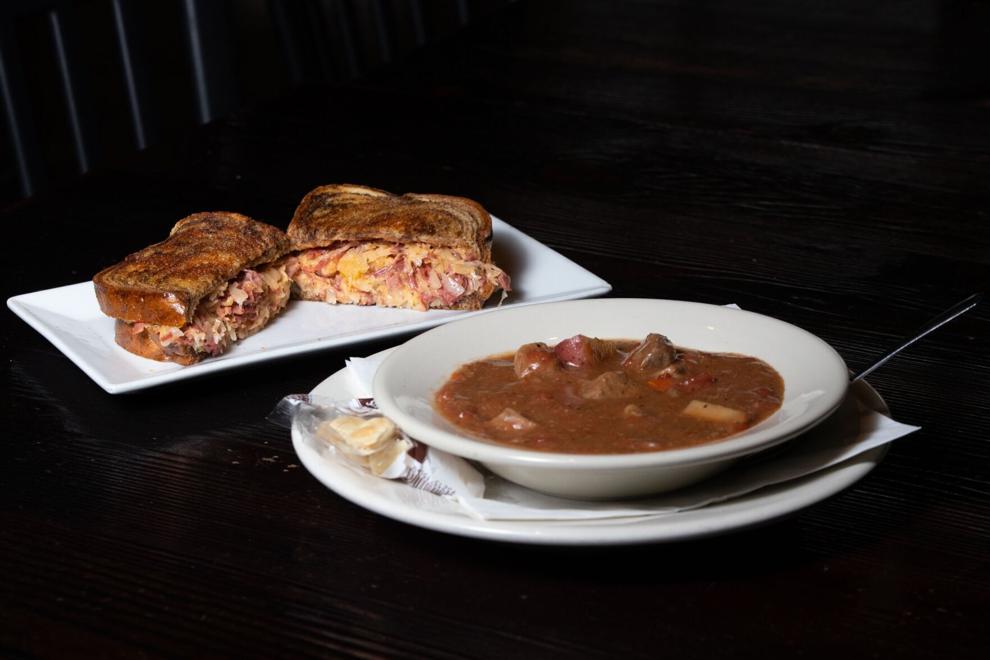 For the last 11 years, Cunningham's Pub and Grill has been open on Sundays to broadcast National Football League games for patrons.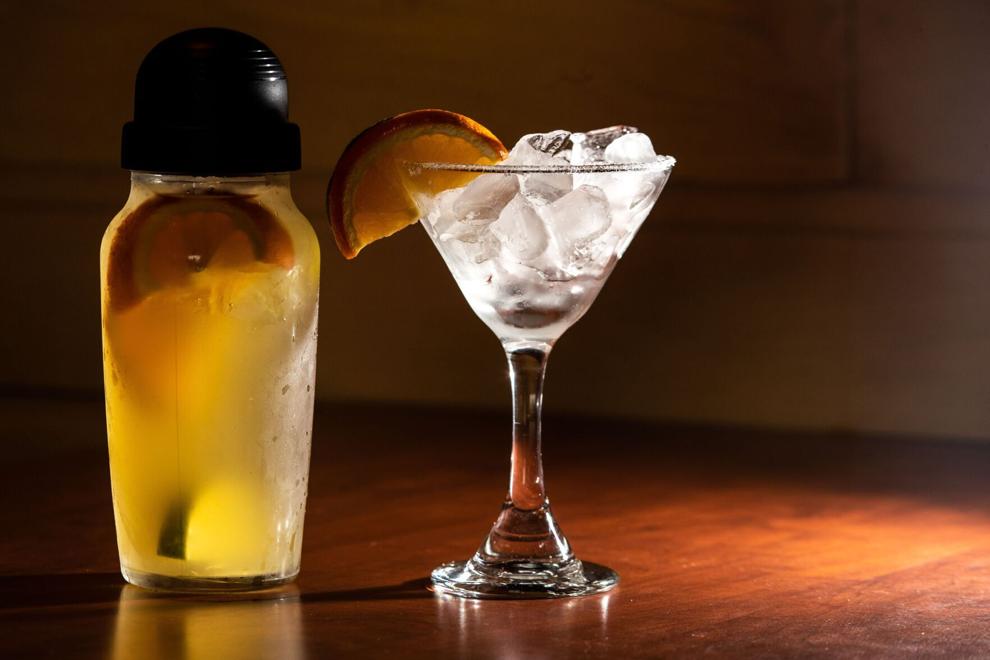 What makes a margarita worth its salt? Could it be sugar, by any chance? Or a tajin chili powder blend? We answer those questions in this edition of Omaha's Great Grub.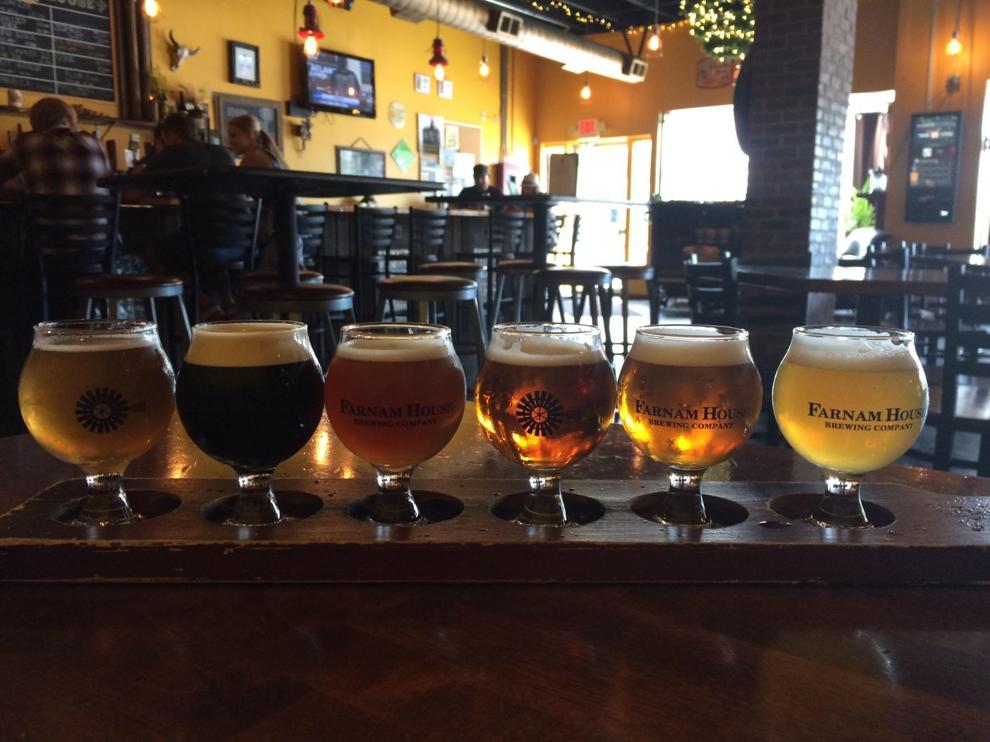 The owners of Farnam House Brewing Company in the Blackstone District announced this week that they would soon stop serving food.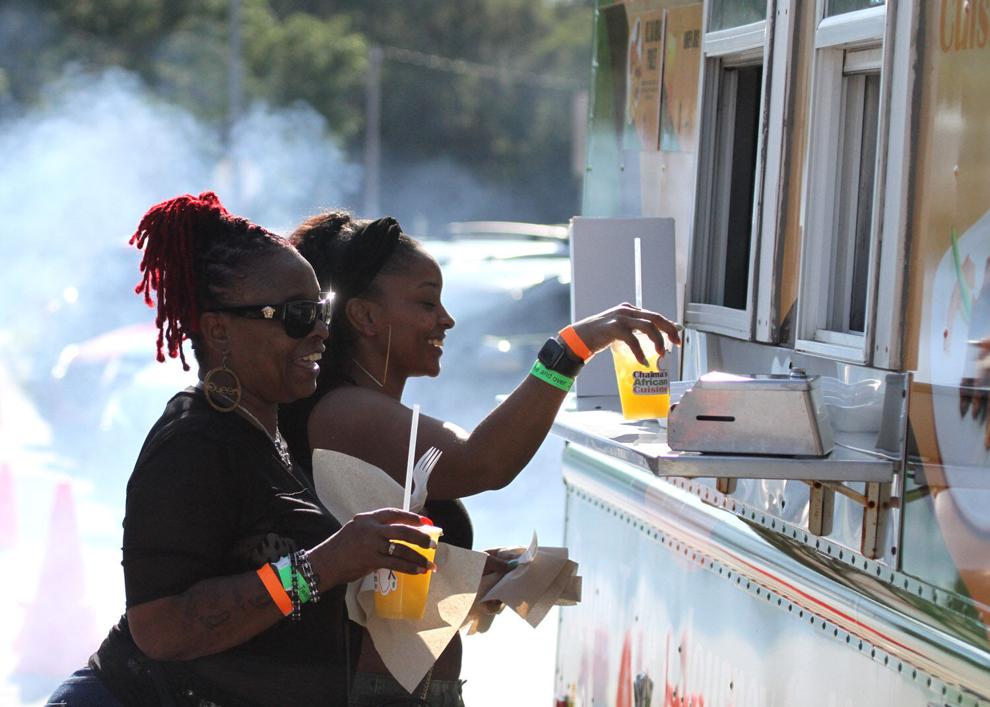 African cuisines will be available at Afro Fest Omaha 2022 on Sept. 3. Some of the food options include jerk and grilled chicken, jollof rice, burgers, suya and veggies.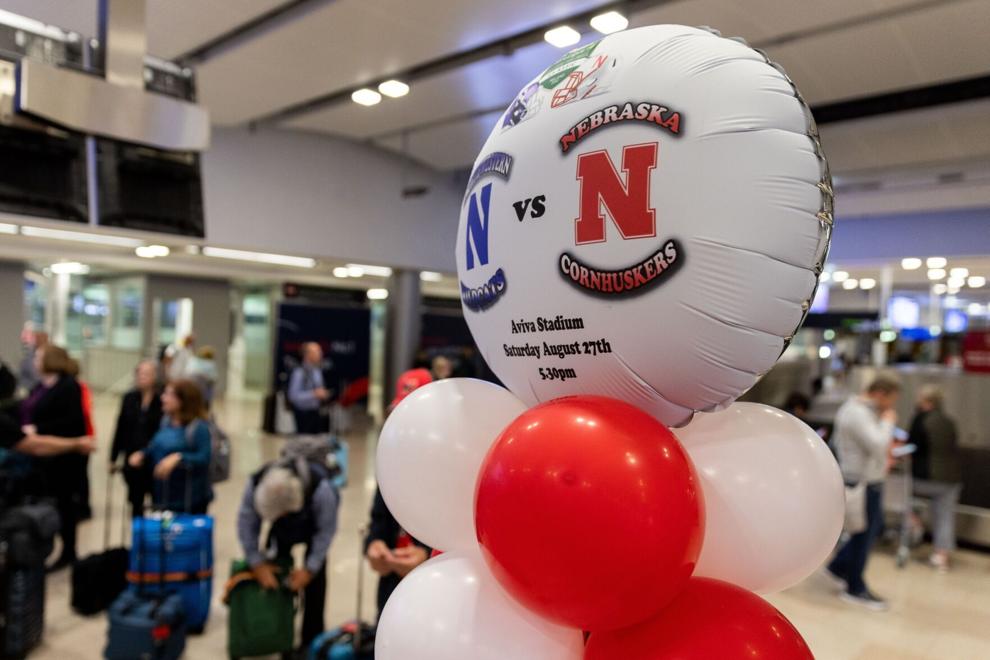 Gatherings will start early in Omaha for Nebraska football fans who didn't make the trip to Ireland for the game against Northwestern.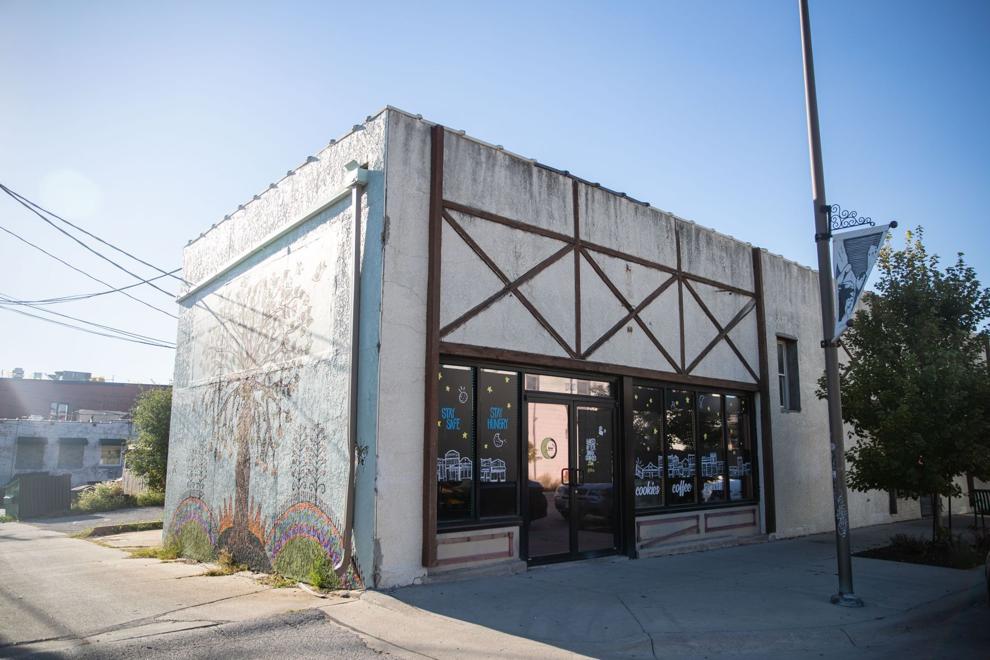 A family-owned Benson bakery has the best chocolate chip cookies in Nebraska, according to tastingtable.com.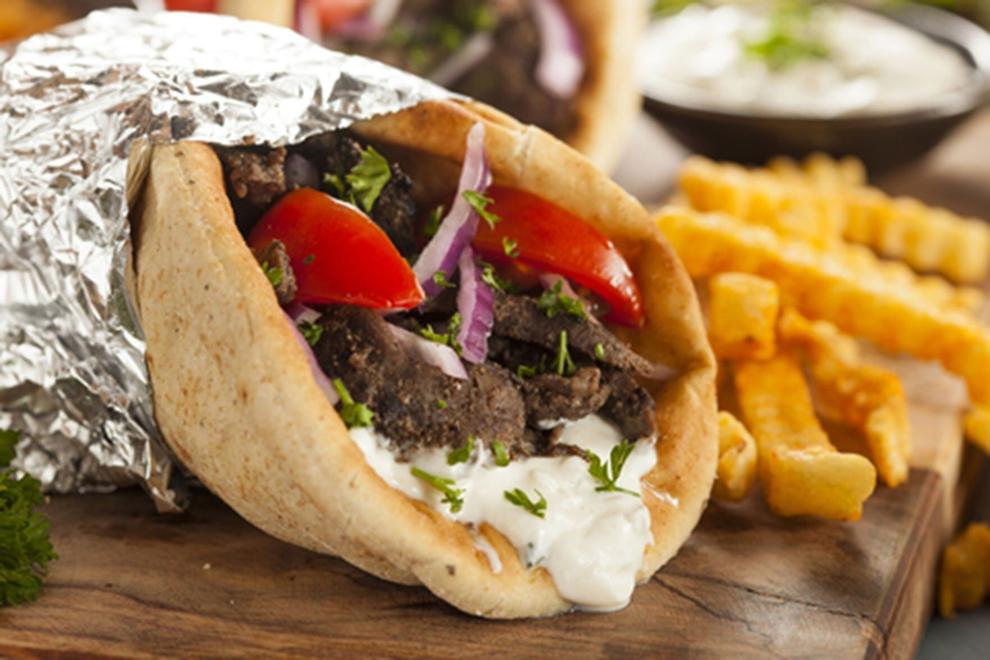 Greek to Me, a new food truck, is parked at the Balls Out Motors lot in Blair, Nebraska. It sells Greek favorites such as gyros and gyro bowls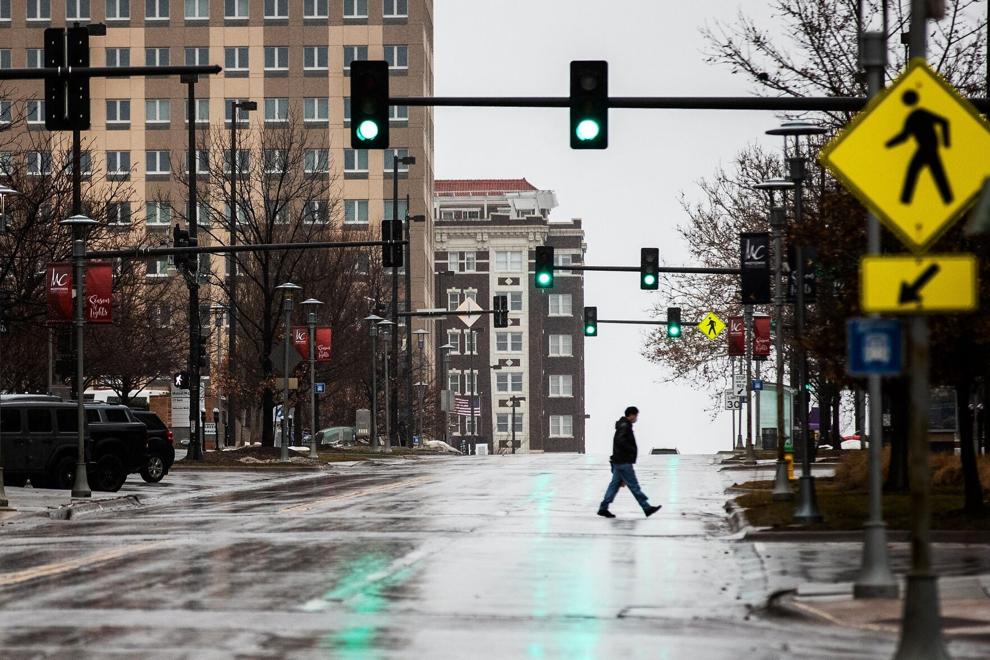 A series of open houses are planned so interested people can check out the space and discuss options and logistics.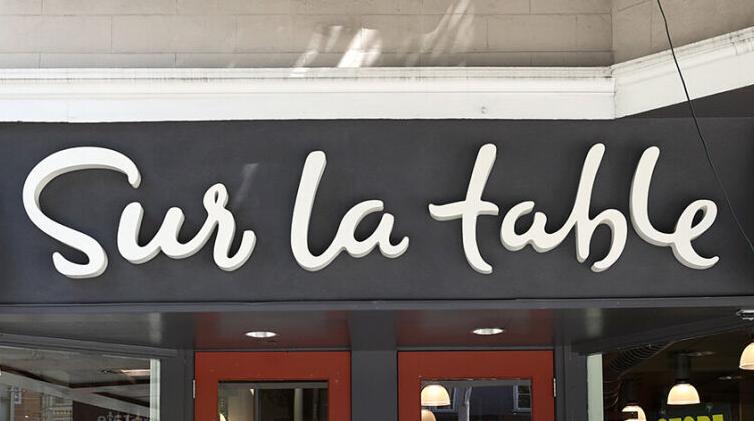 Chef Sloan Graves will teach the classes at the recently reopened Sur La Table in One Pacific Place near 102nd and Pacific Streets.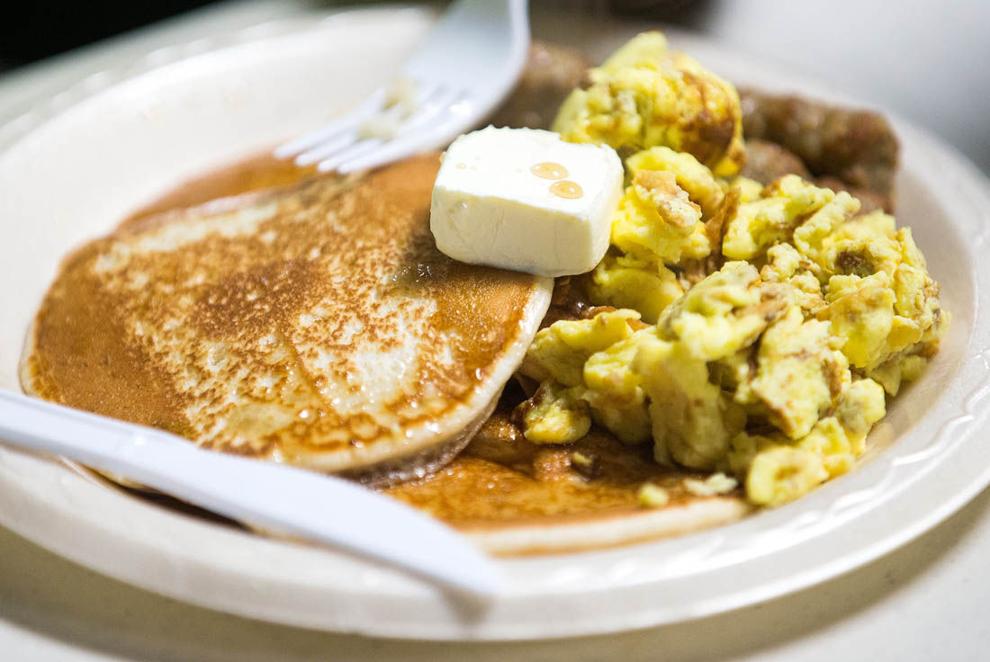 On a Facebook post, owner Amy Busch said she's shutting down to focus on her health and her family.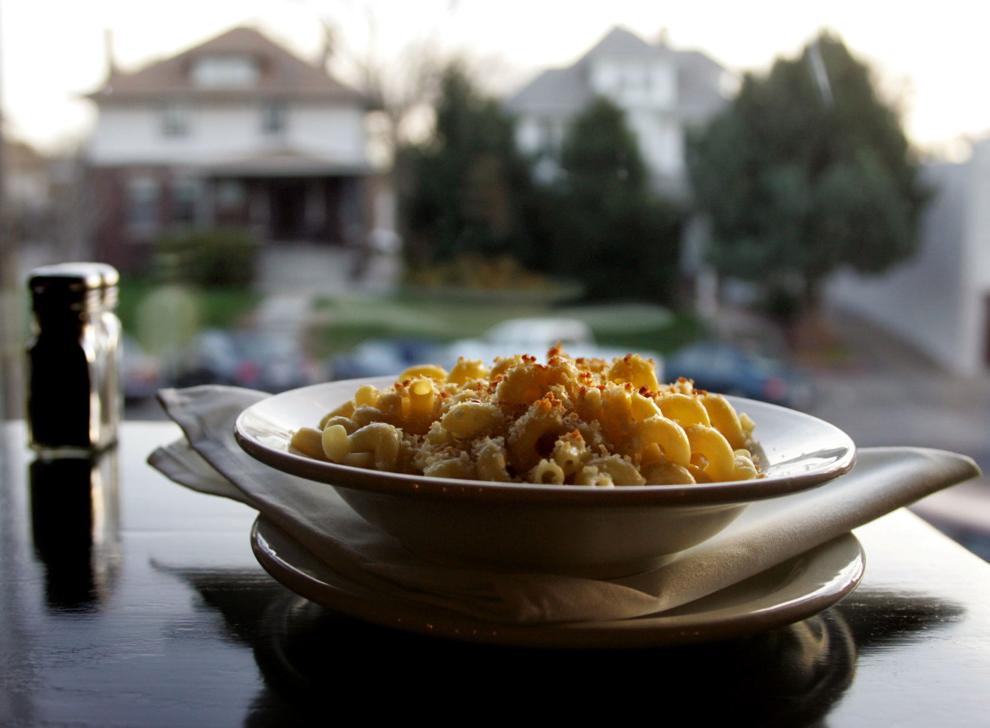 The management of Mark's Pantry & Bottle Shop announced this week that Aug. 27 will be its last day, unless the inventory is depleted before then.
Oasis hummus will still be available at several stores in the Omaha area, including Fareway, Hy-Vee, Costco and Natural Grocers.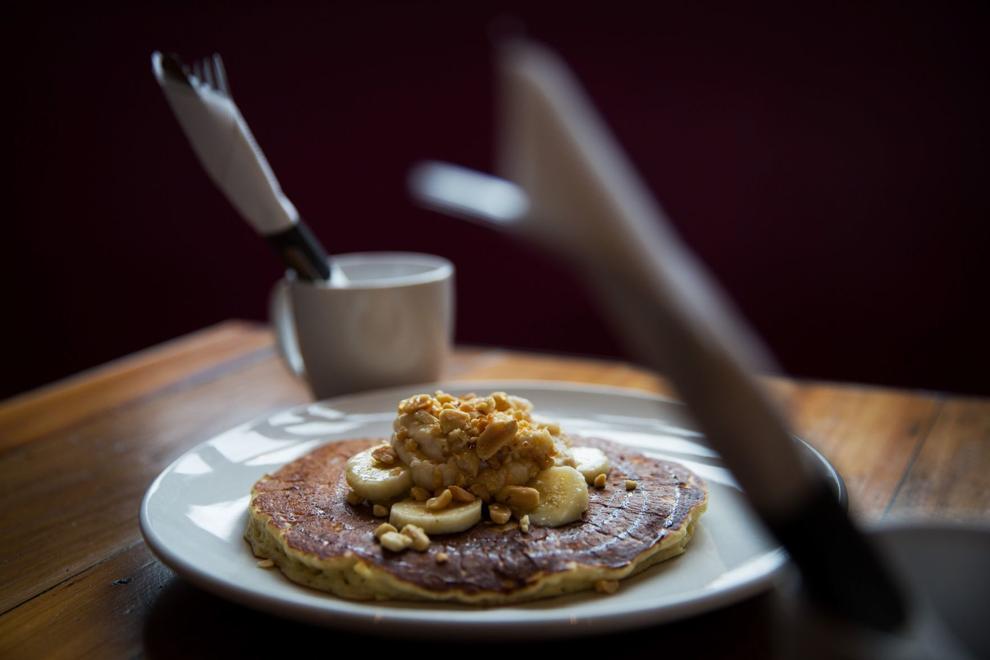 The first location opened at 1540 Saddle Creek Road in 2020 and quickly became a hit; diners often wait an hour or more on weekends.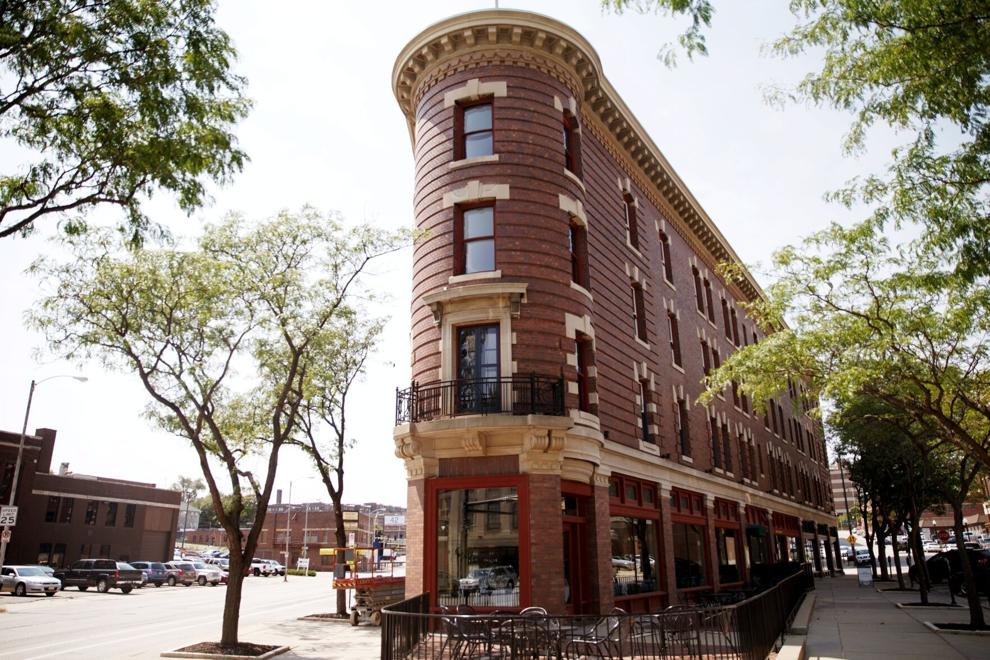 The new location of Dirty Birds is open. It launched business in the historic Flatiron Building early last week with temporary hours and a soft opening, and planned to serve brunch this Sunday.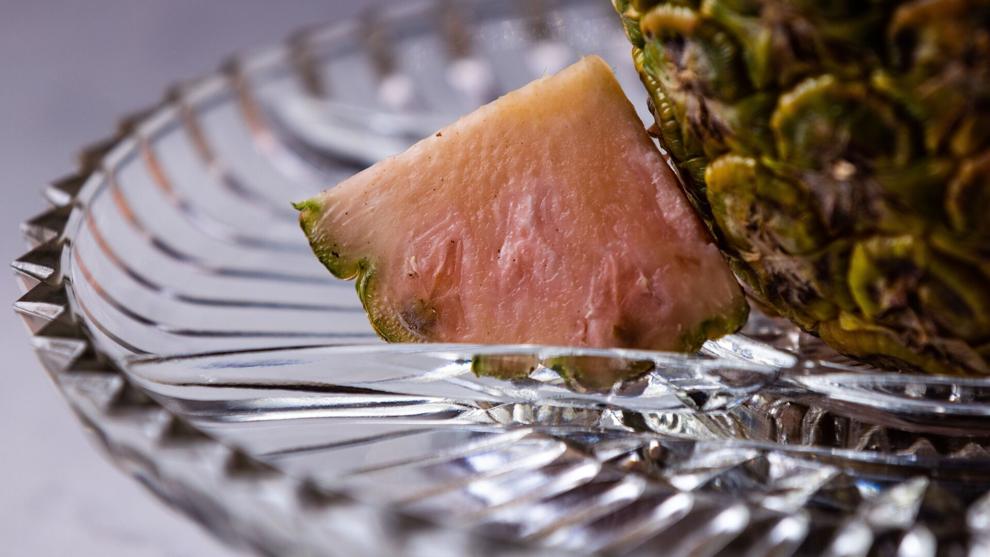 Pink pineapples have been selling well at some Omaha produce stands and grocery stores. The pineapples are pricier than regular ones.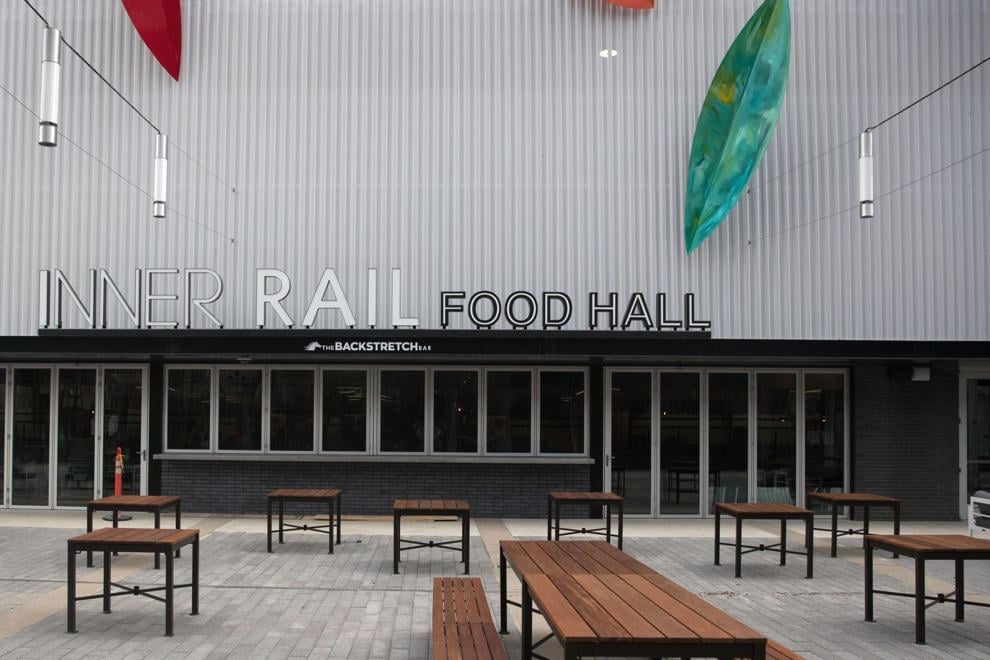 News from a biscuit restaurant that launched in 2019, plus Nebraska's first On the Border, an hours change at a pizza restaurant and two coffee chains have raise funds for nonprofits.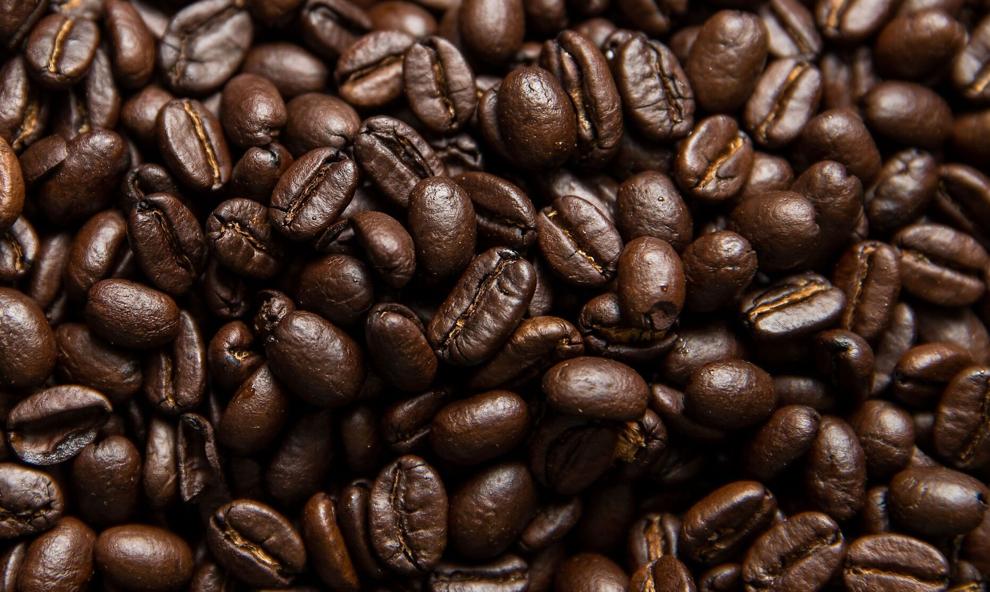 Chances are, you've never been to an authentic Ethiopian coffee ceremony. You can change that at Lucy Ethiopian Coffee in Omaha.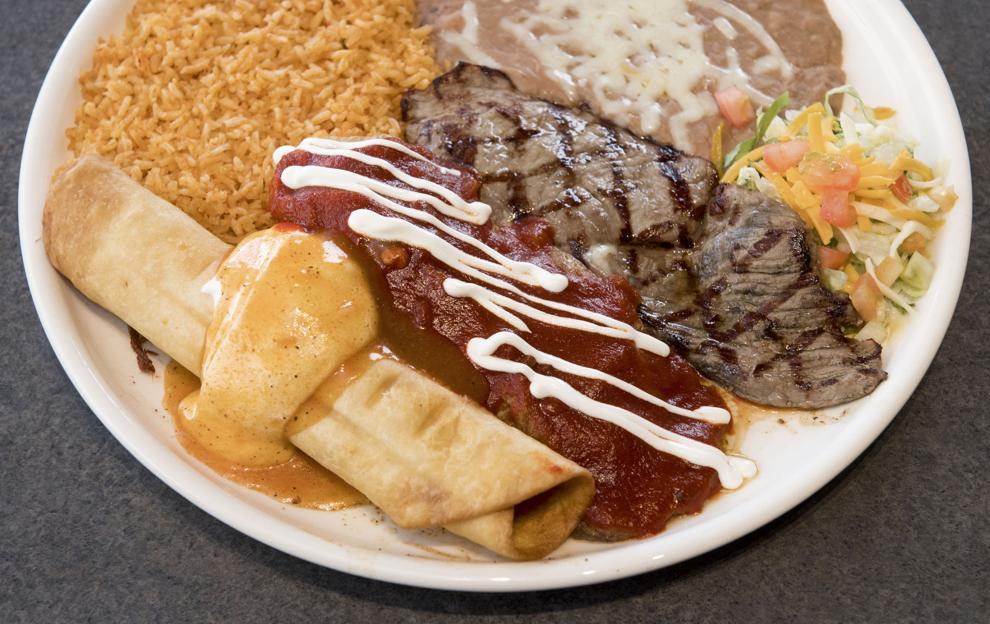 Hacienda Real's new restaurant is now open in Omaha. It's the third location of a small chain that originated in Lincoln.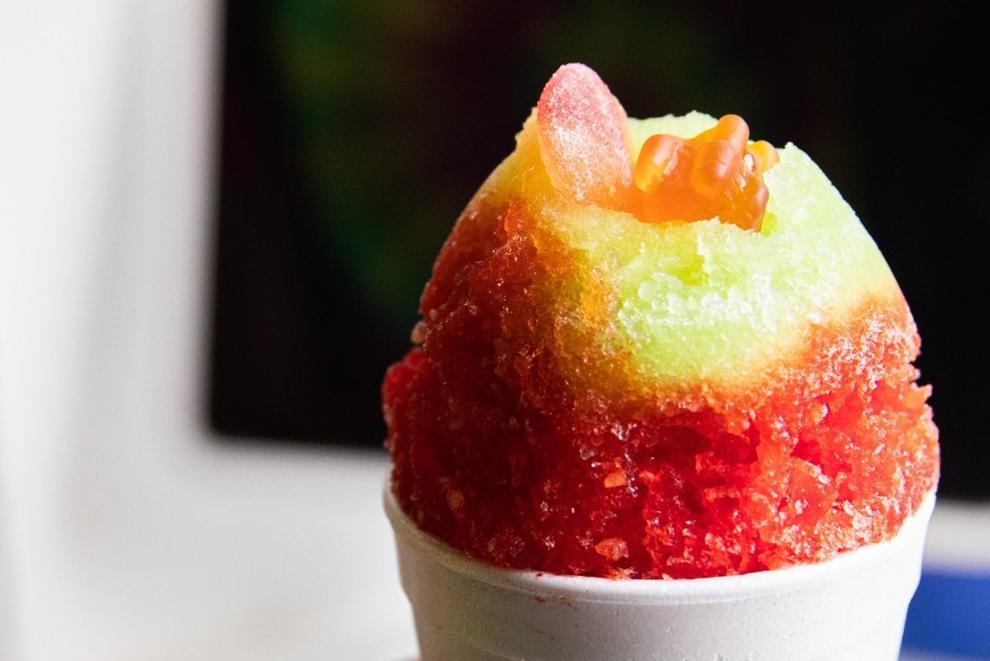 Find one of the many shaved-ice trucks or stands that are popping up across Omaha, and cool off with a sweet (or even sour) treat.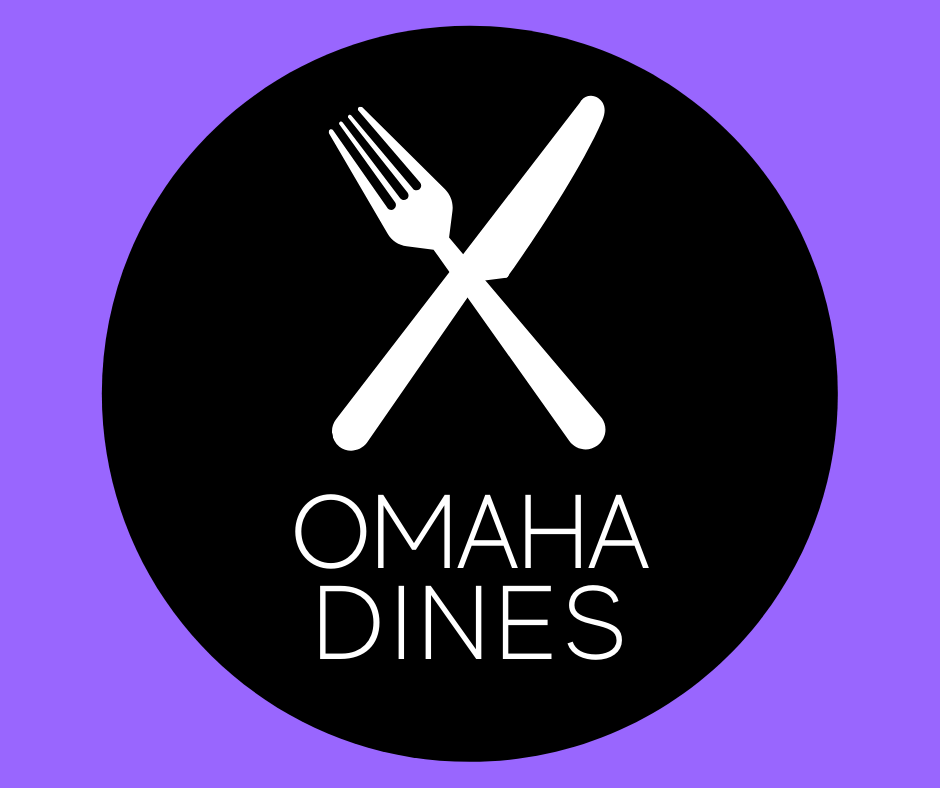 Besides Talus, other openings include a cider taproom in downtown Omaha, a new Mexican restaurant at 78th and Cass Streets, a seafood place in Council Bluffs and an unusual Ethiopian coffee house.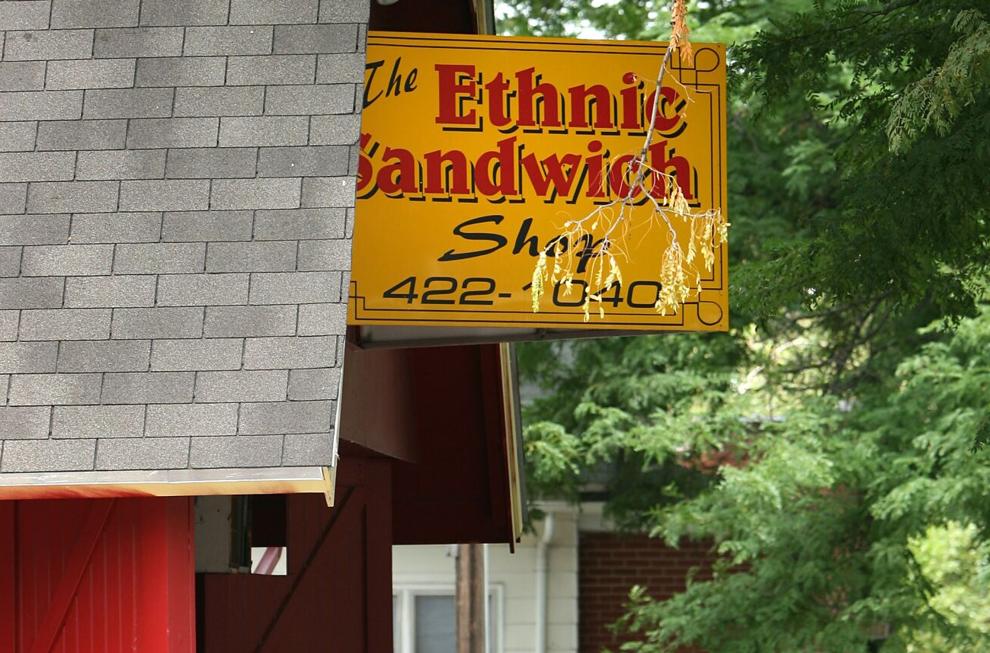 A South O lunch spot goes out of business, plus Twisted Cork Bistro reopens, The Baking Flamingos find a new home, Sunnyside Elkhorn coming soon and a food truck event.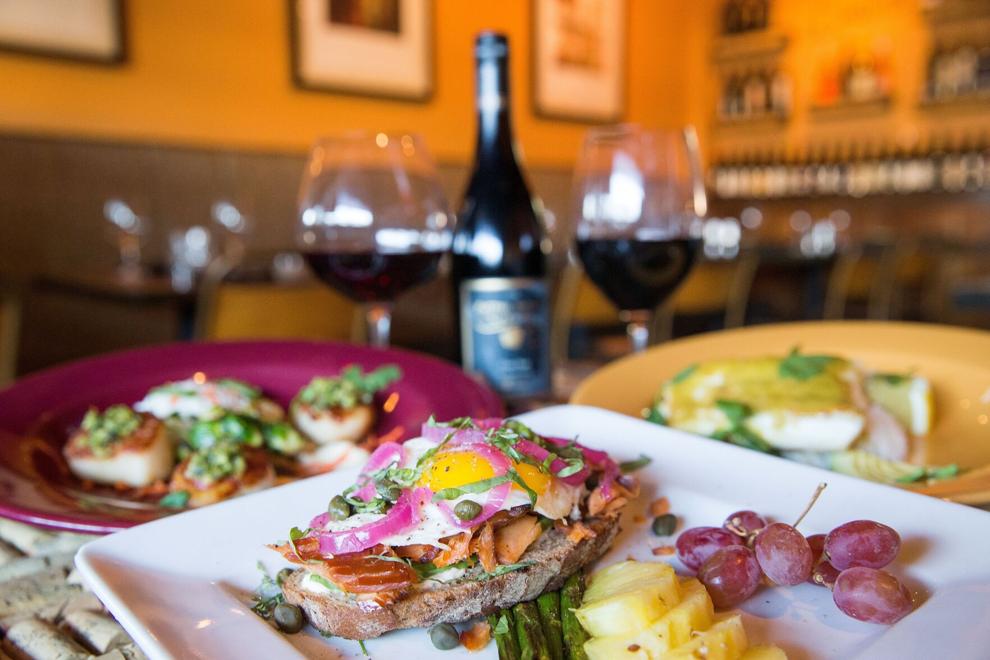 Twisted Cork's basic premise remains the same, combining seafood and other Pacific Northwest products with favorite foods from the Heartland.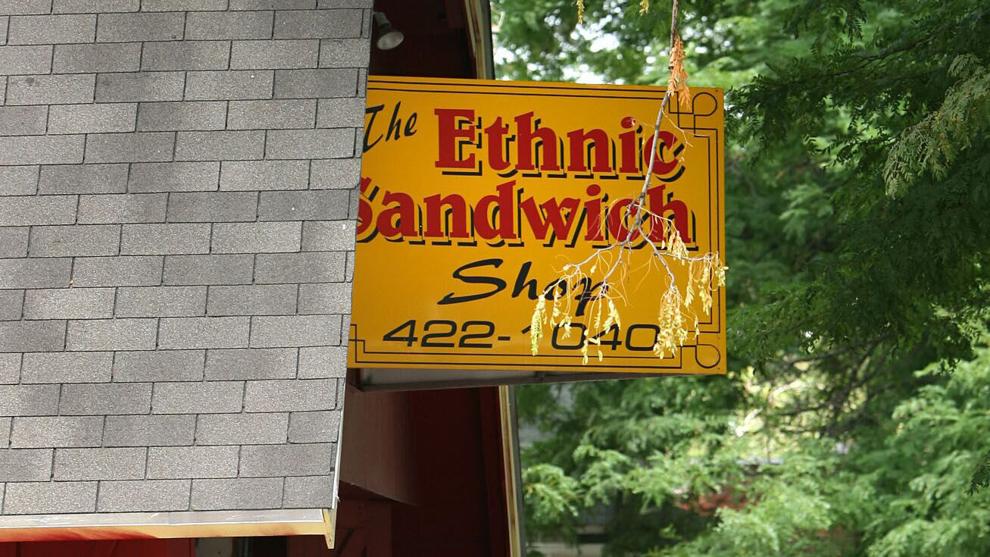 Ethnic Sandwich Shop in south Omaha will close at the end of the month.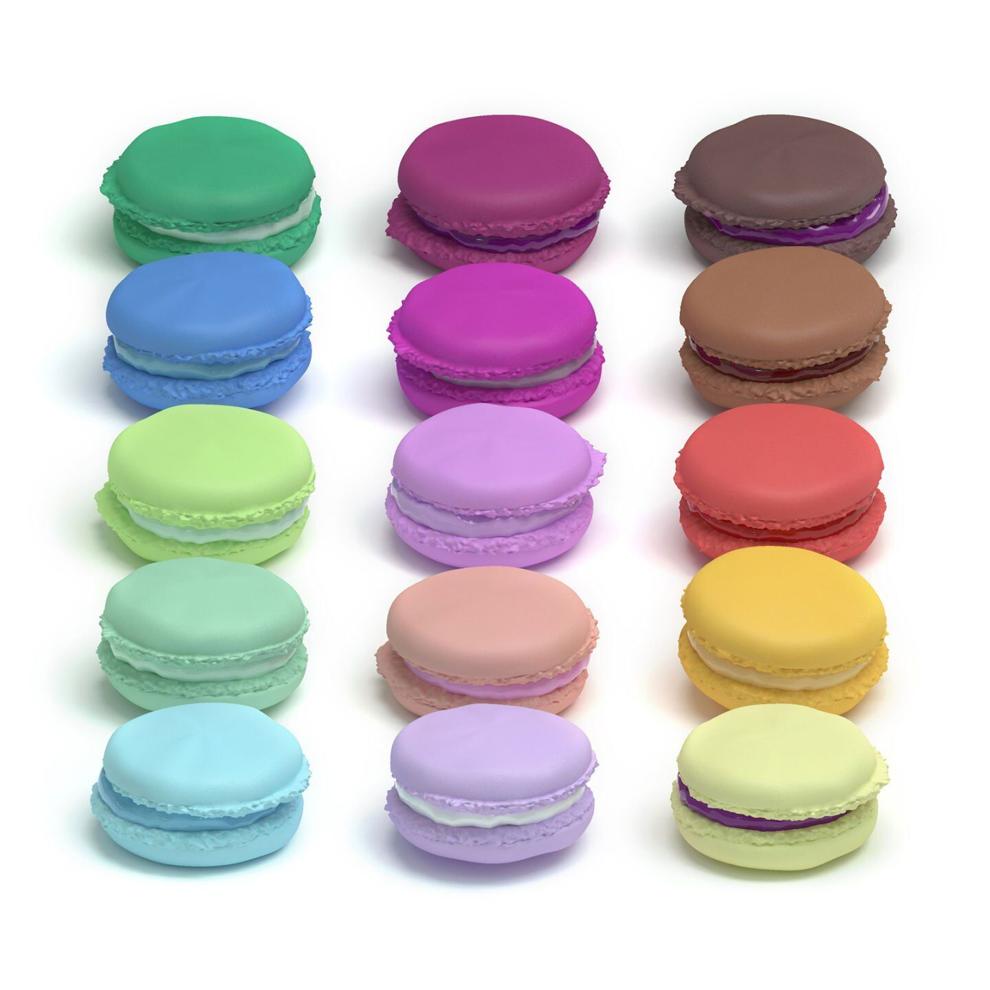 The homemade treats come in four flavors: salted caramel, mango honey, lime cheesecake and brownie batter.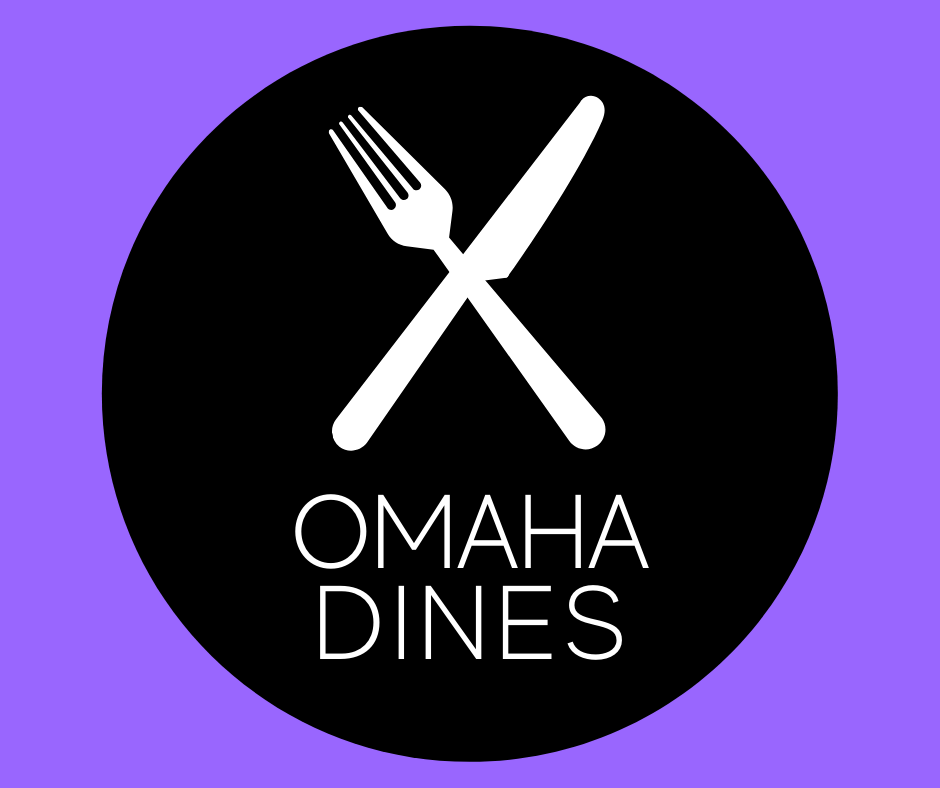 Elevated Coffee Co. is currently open 7 a.m. to 2 p.m. daily; hours for the tap house have not been announced.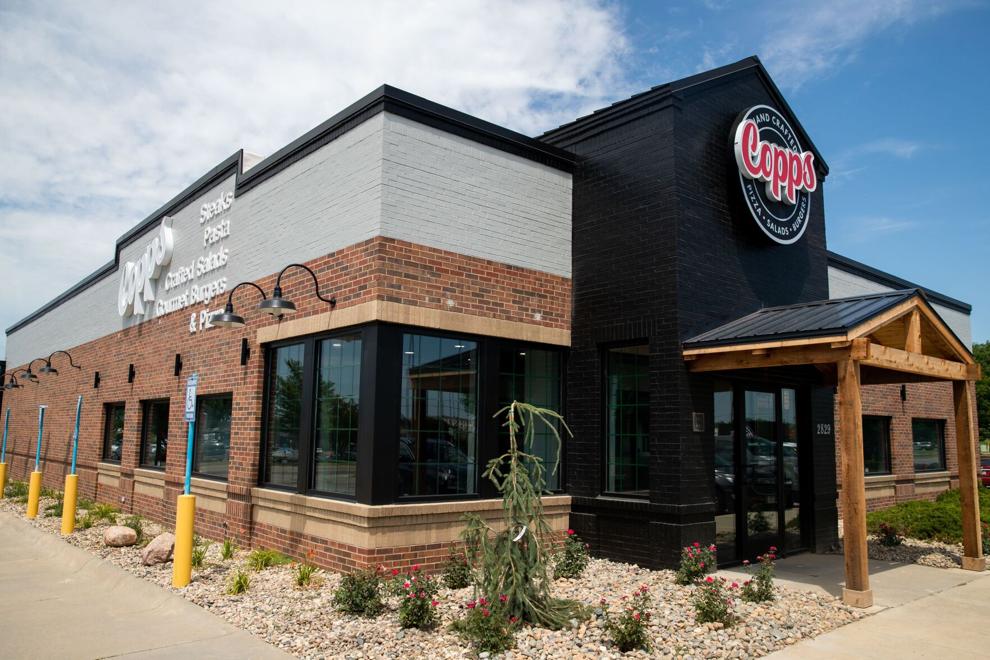 Copp's Pizza opened a new location Friday in a former Applebee's near 180th Street and West Center Road.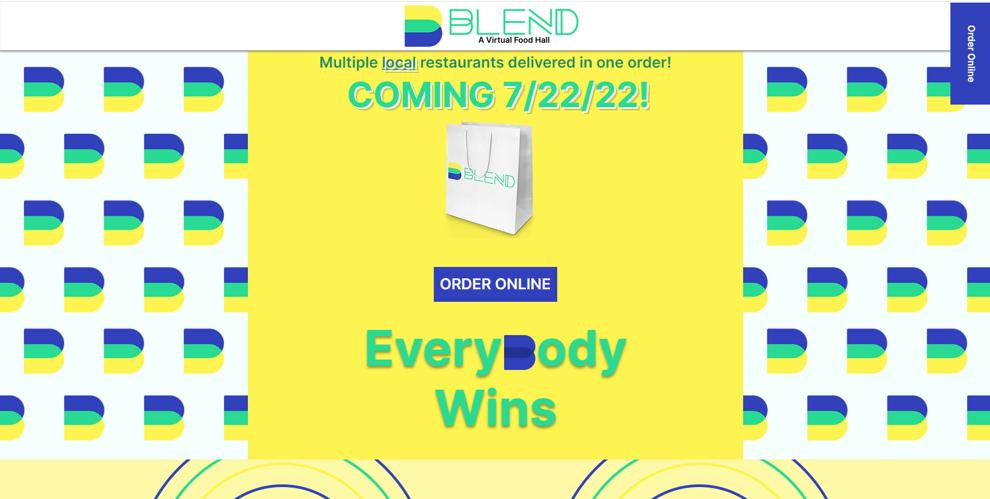 Each of the hall's participants are relatively new, but three — Loaded Bowls, Omaha Cheesesteak Co. and SARAY — will be serving the first time outside of pop-ups or other unofficial openings.
New virtual food hall opens July 22 in west Omaha
The event runs from 9 a.m. to 5 p.m. Saturday and Sunday.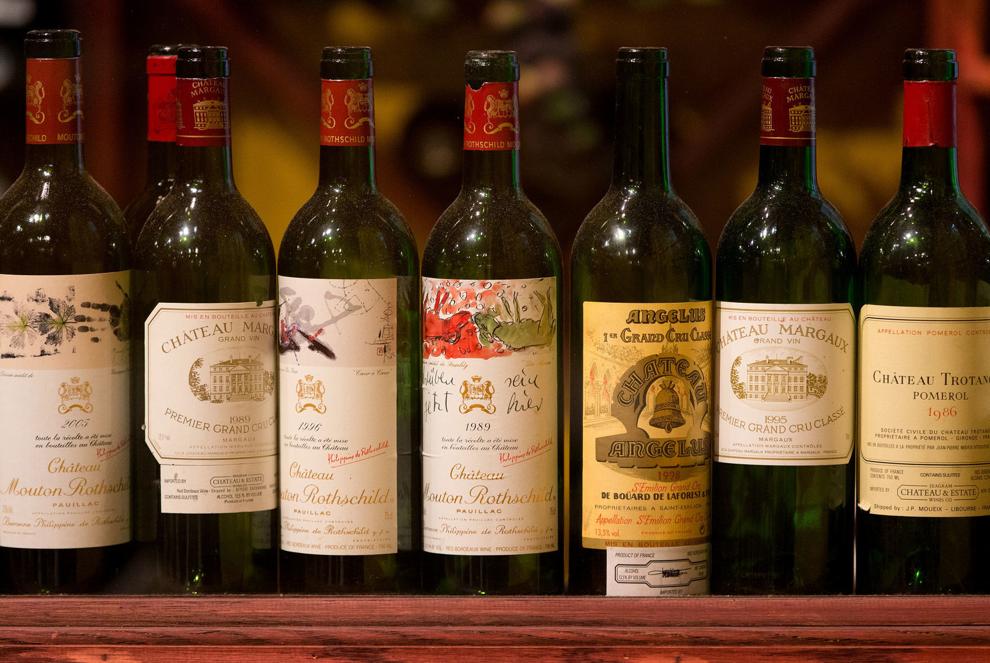 Eight Nebraska eateries recently were honored in Wine Spectator magazine's 2022 Restaurant Awards.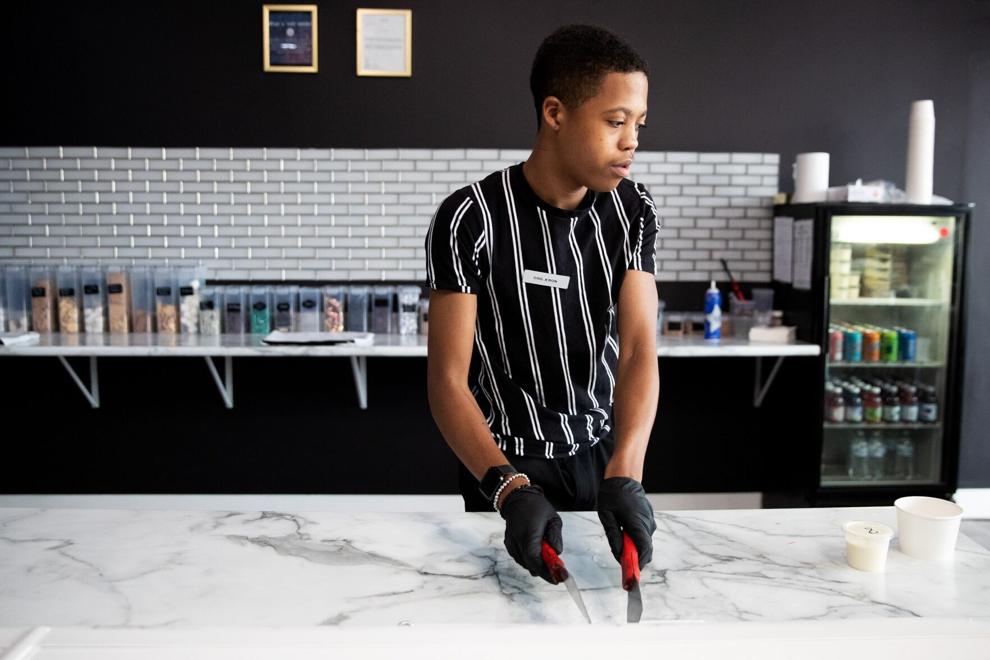 a'Ron Burns got the idea for Roll-N-Sweetz from working at a similar store downtown. He targeted North Omaha for his first store because he wanted to support his community.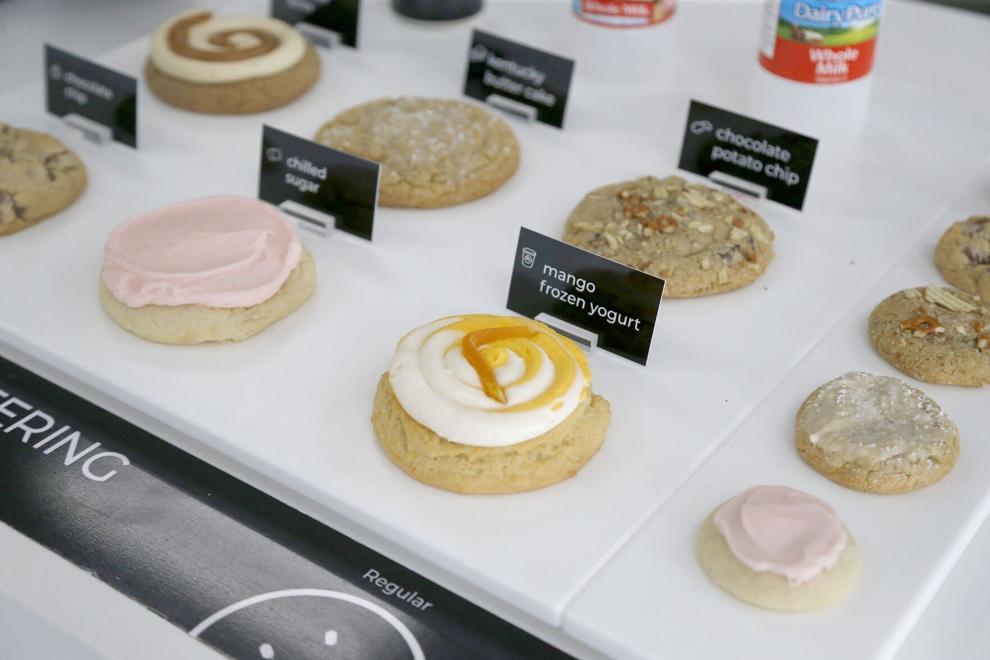 The new store is at 3606 N. 156th St., near Hy-Vee and next door to the UPS Store.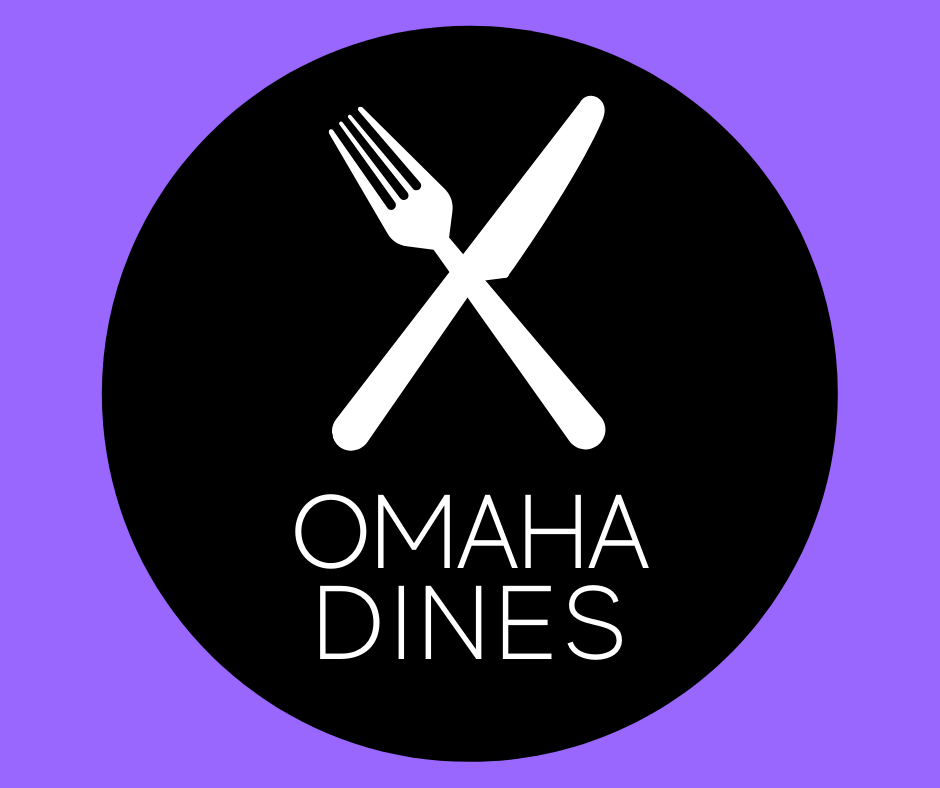 Patrons get two free drinks with their $30 entrance fee. Proceeds go to the center, and food is sold separately.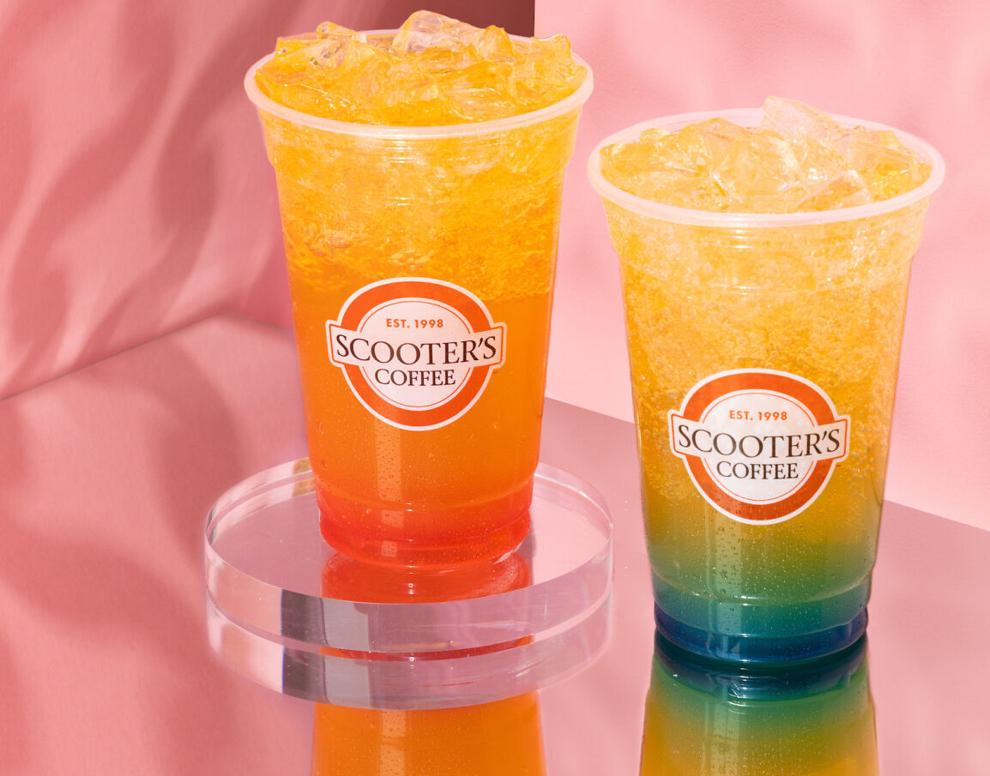 The Omaha-based chain recently introduced new summer brews and other refreshers that will remind you of malted milk balls, sour drops, toffee and more.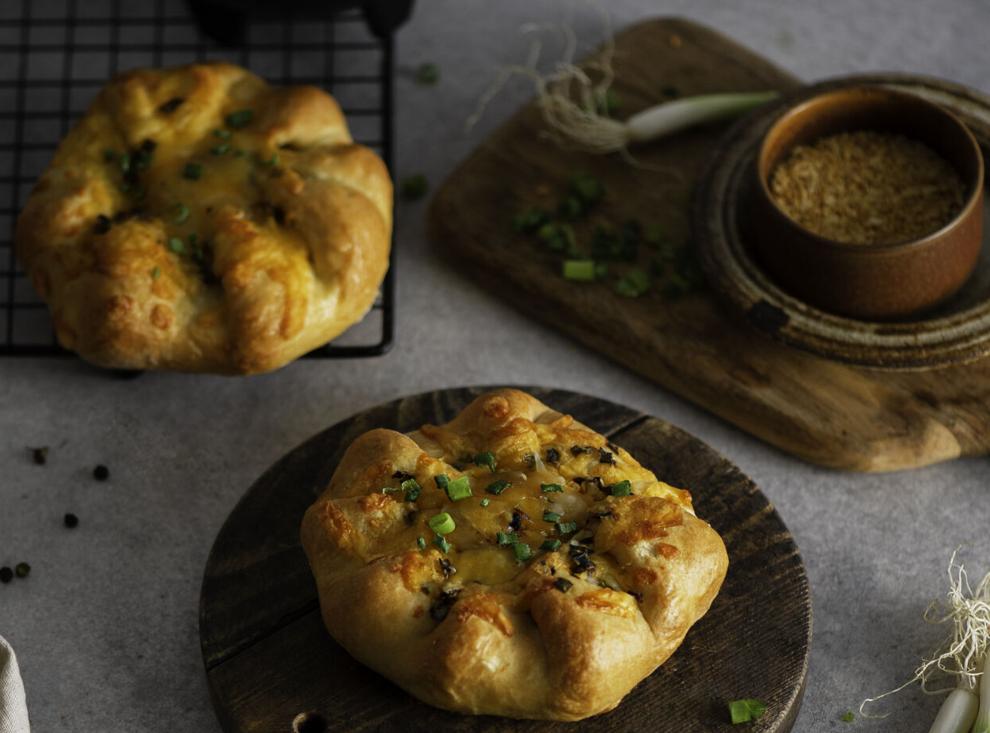 The Piroshky Piroshky Bakery tour is stopping in Omaha. Products from the Seattle bakery are available now to order online for in-person delivery in mid-July.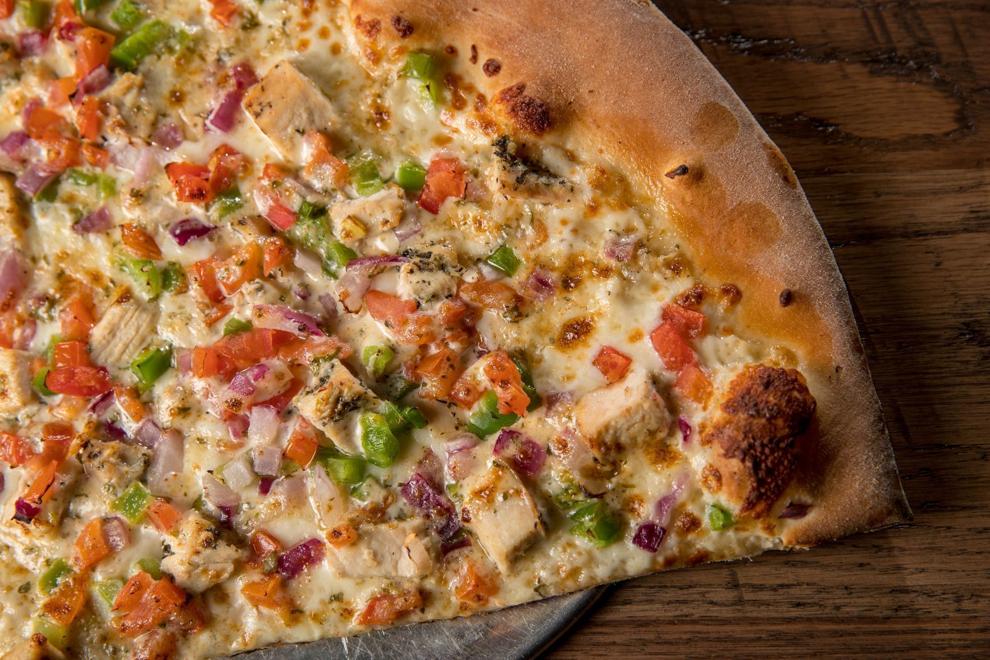 Dario's Brasserie near 50th Street and Underwood Avenue is closing later this year. Other closings include Garden Cafe and Lighthouse Pizza in downtown Omaha.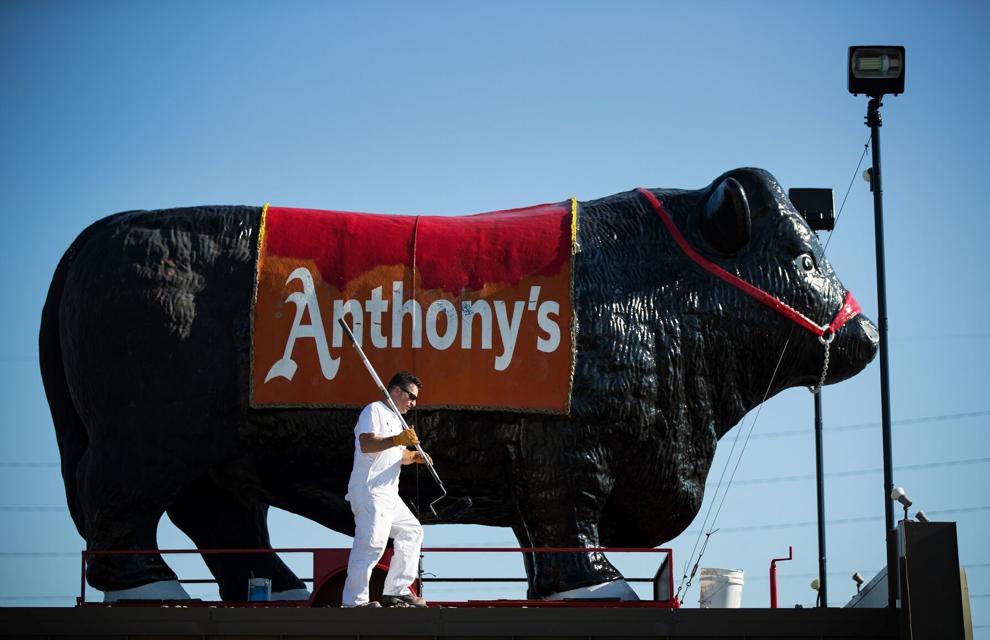 Bill Lehr, a cattle feeder whose family owns the T-Bone Truck Stop, paid $45,000 for the Anthony's steer in an online auction that ended Monday.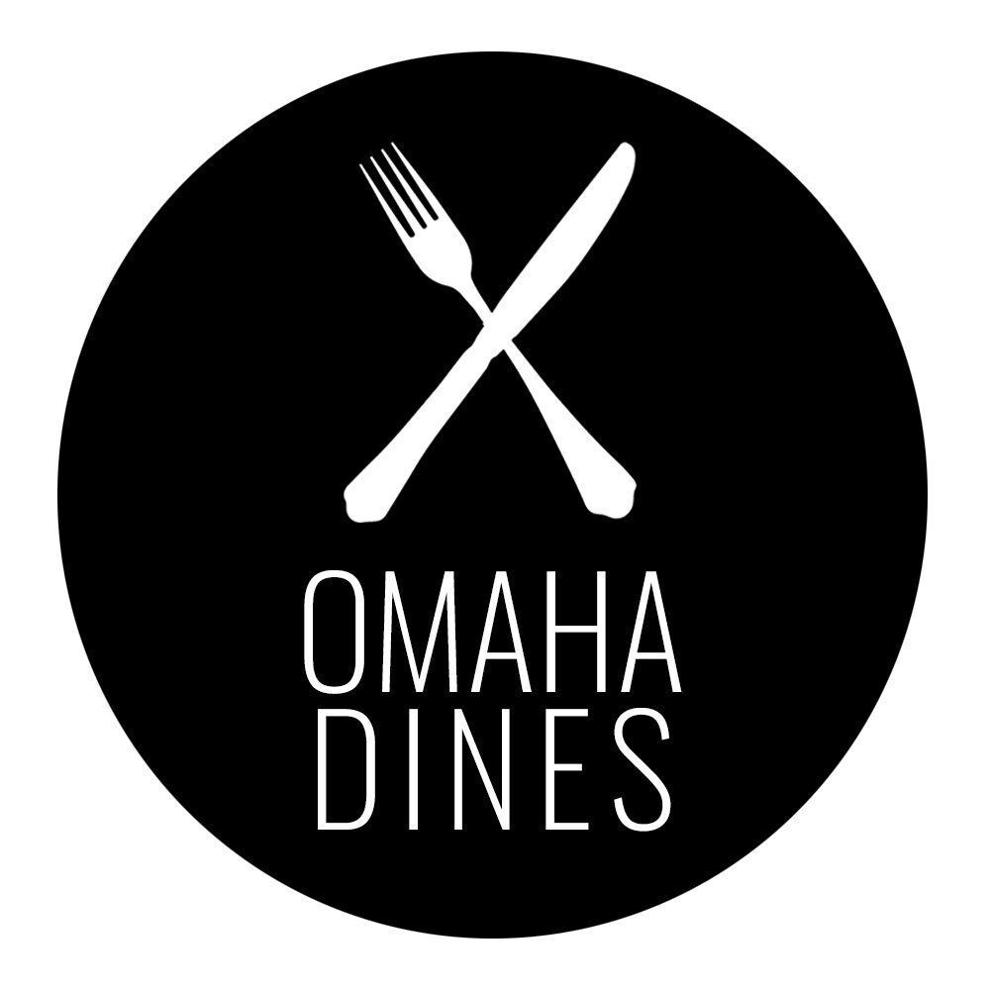 The drink features Reyka vodka, Cointreau, St. Germain Elderflower liqueur, white cranberry juice and fresh lime juice. It's topped with frozen cranberries.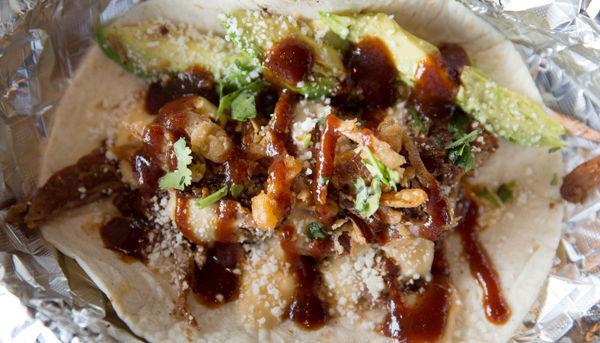 The locally-owned chain is known for its extensive variety of tacos and side dishes.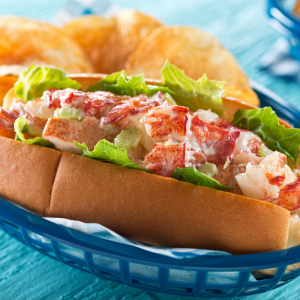 Food news include a new venture for the Tired Texan crew, stroopwaffles and more.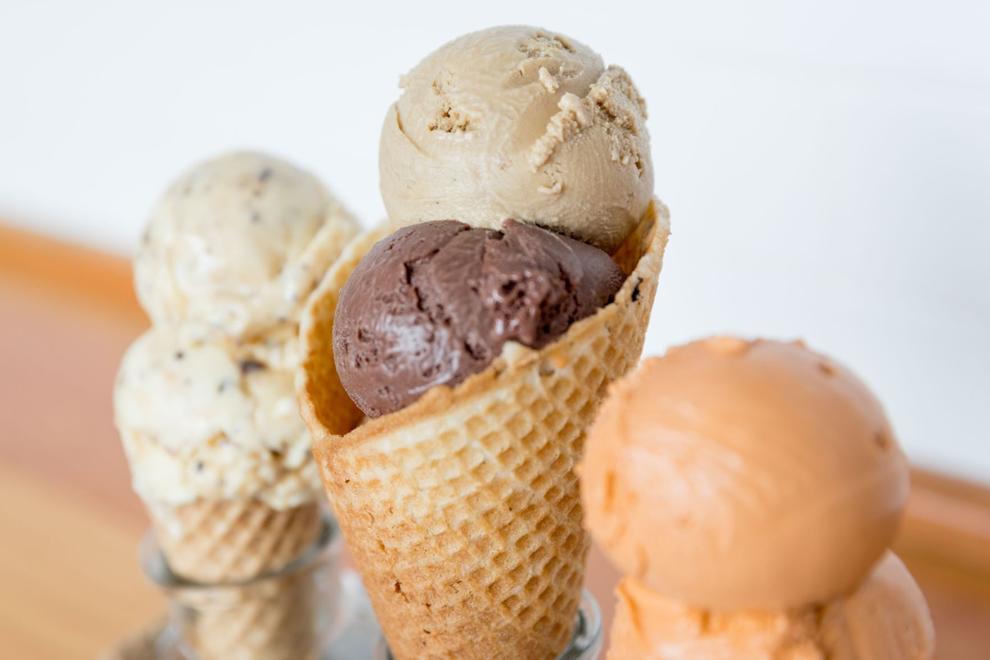 Hand pies and ice cream will be available from 11 a.m. to 2 p.m. at Carter & Rye, 3544 Center St.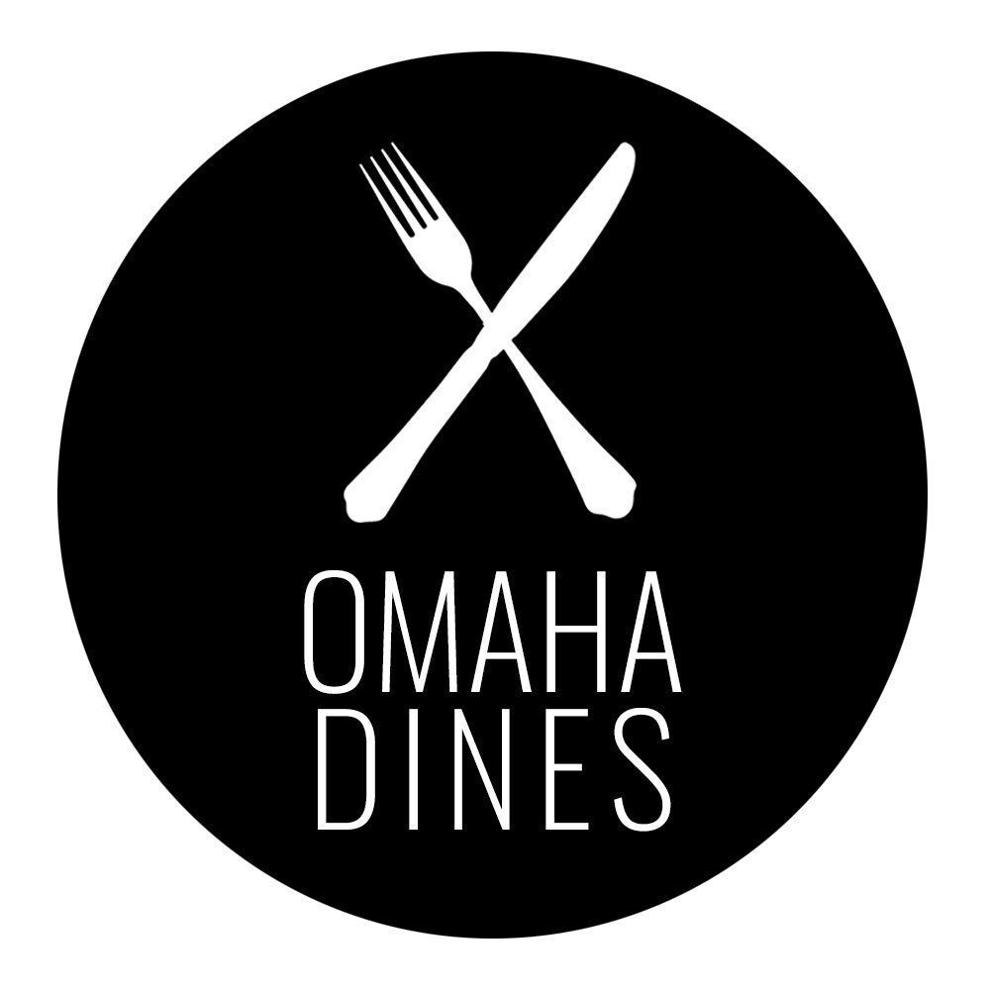 Poppin' Smoke serves home-style Southern food such as fried green tomatoes, sweet potato fries and fried pork rinds.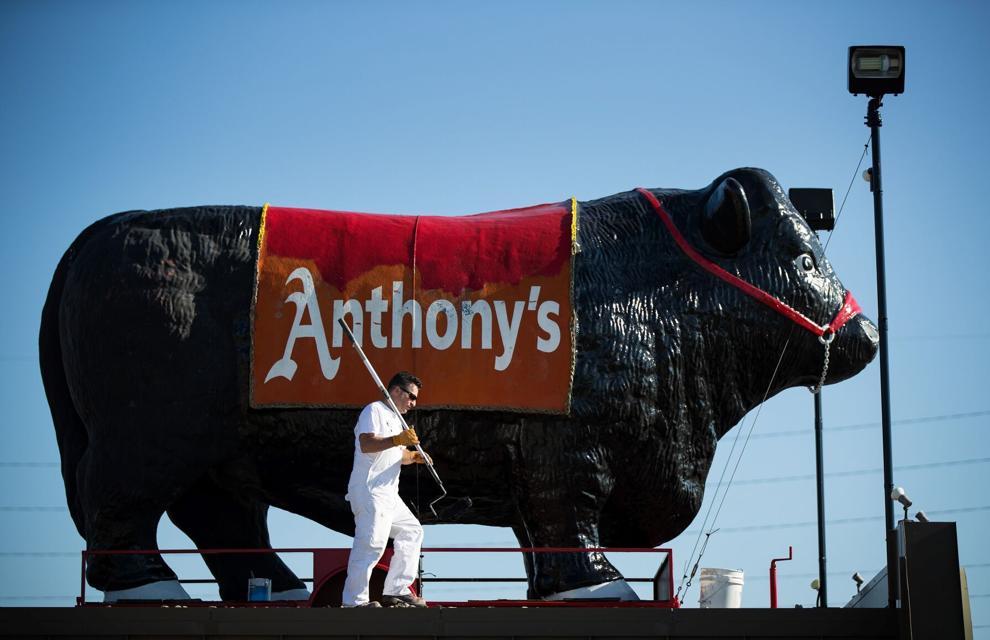 The iconic steer that sat for 50 years atop Anthony's Steakhouse at 72nd and L Streets is being auctioned off to the highest bidder.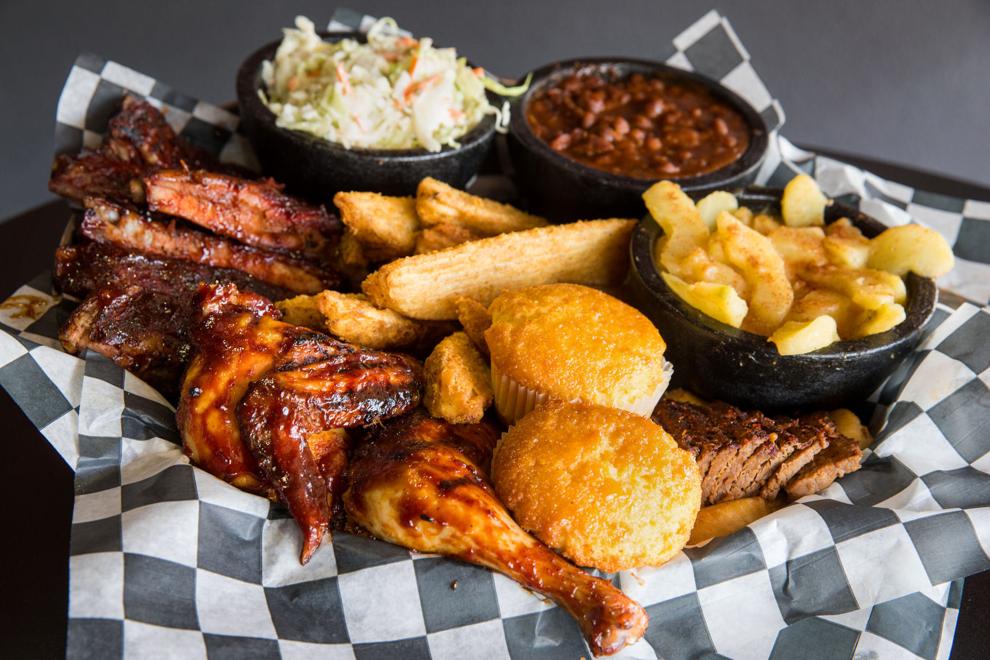 No matter what time it is, restaurants across the Omaha metro area stand ready to serve. You can even enjoy a post-midnight meal if your game goes into extra innings.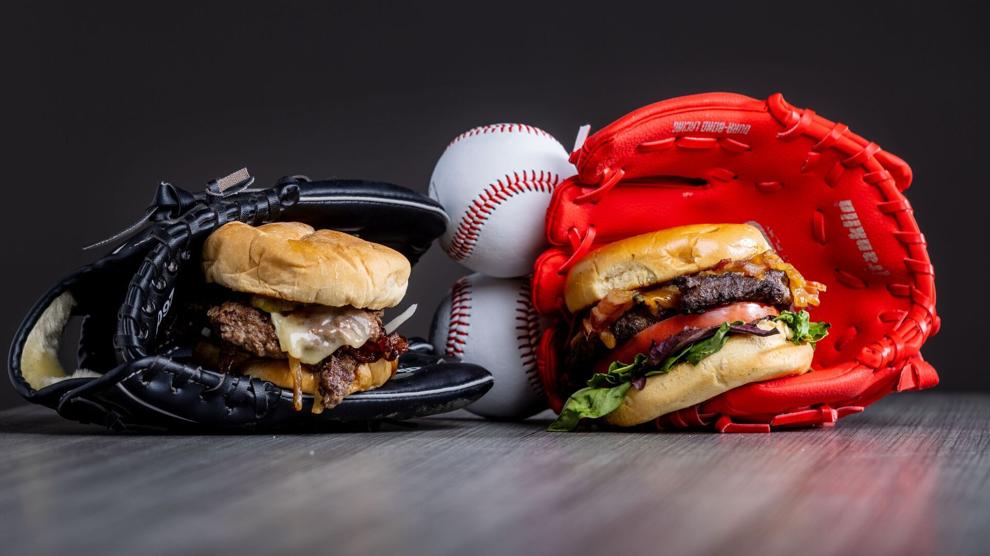 We found six burgers we would all eat again in a heartbeat. But a few stood out. We had each had our reasons: The aioli. The caramelized onions. The barbecue sauce. The raisin jam. Even the fries.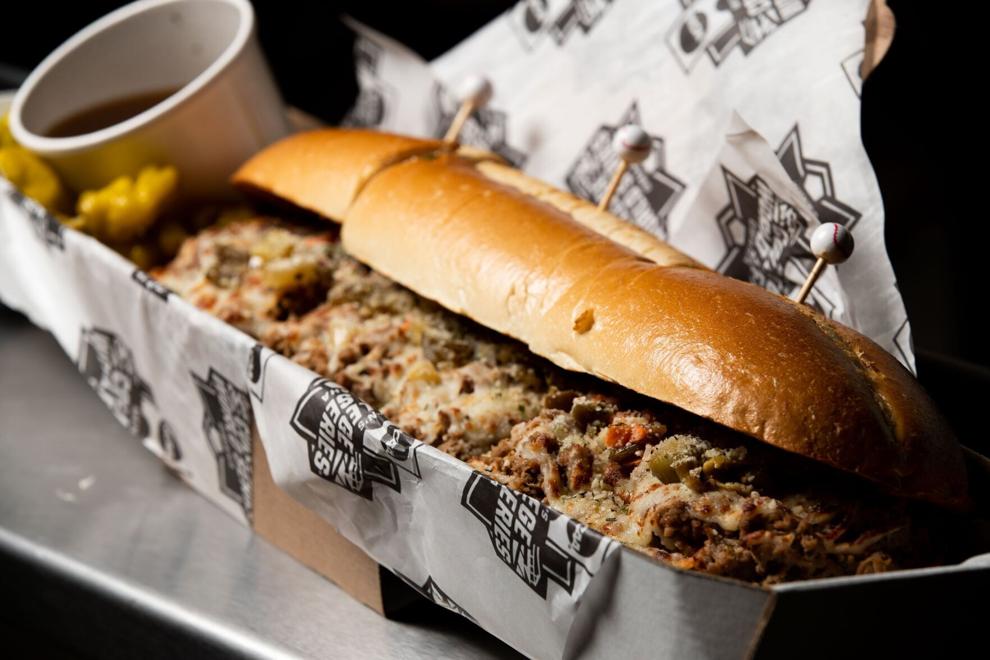 Executive sous chef Alec Woockman's College World Series menu features more than 10 new entrees including a massive 14-inch beef sandwich. Check out all the new additions.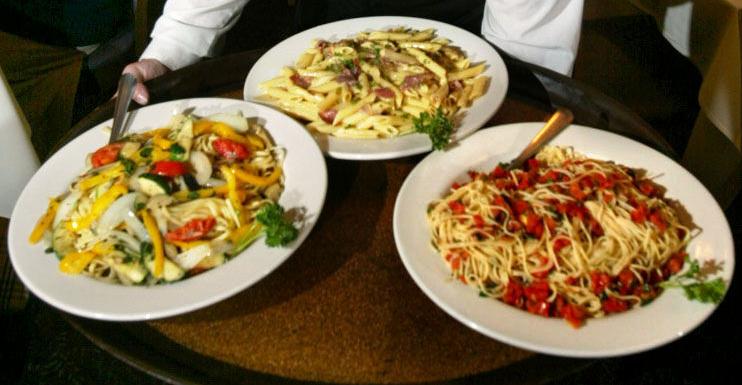 Lo Sole Mio, a longtime Omaha favorite restaurant, will close for good in a couple of weeks. The iconic Italian restaurant's final day will be July 2.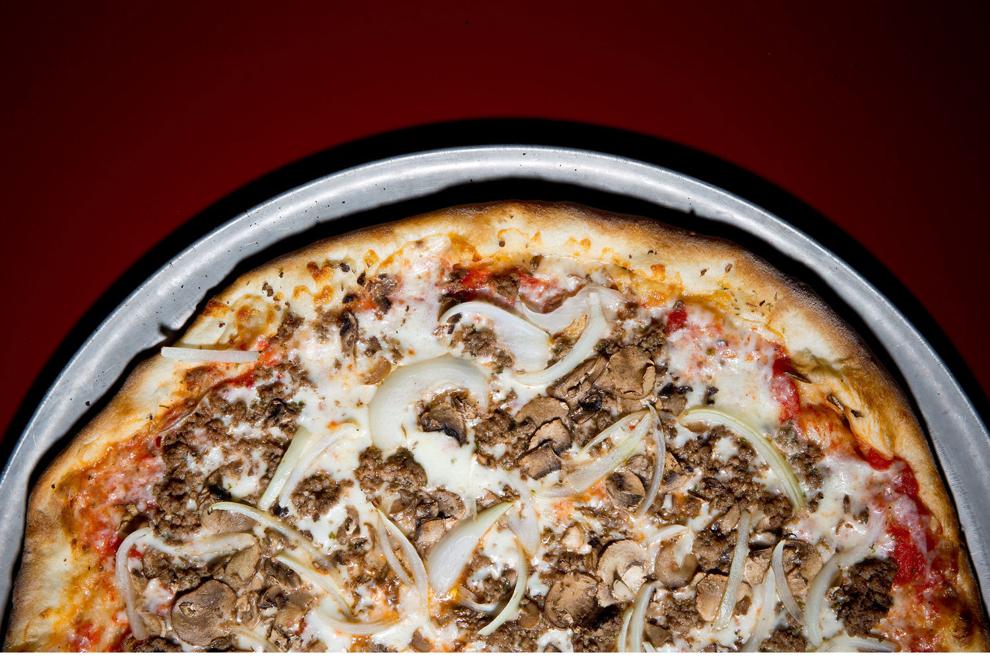 The locally owned neighborhood pizza cafe will focus on fresh, simple ingredients on top of naturally leavened dough.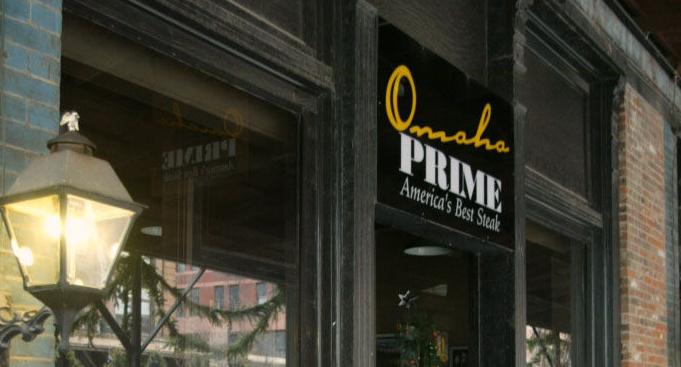 The website asks readers to vote in its annual Best of Travel Awards. Other categories include the friendliest small towns in the country and the best state parks.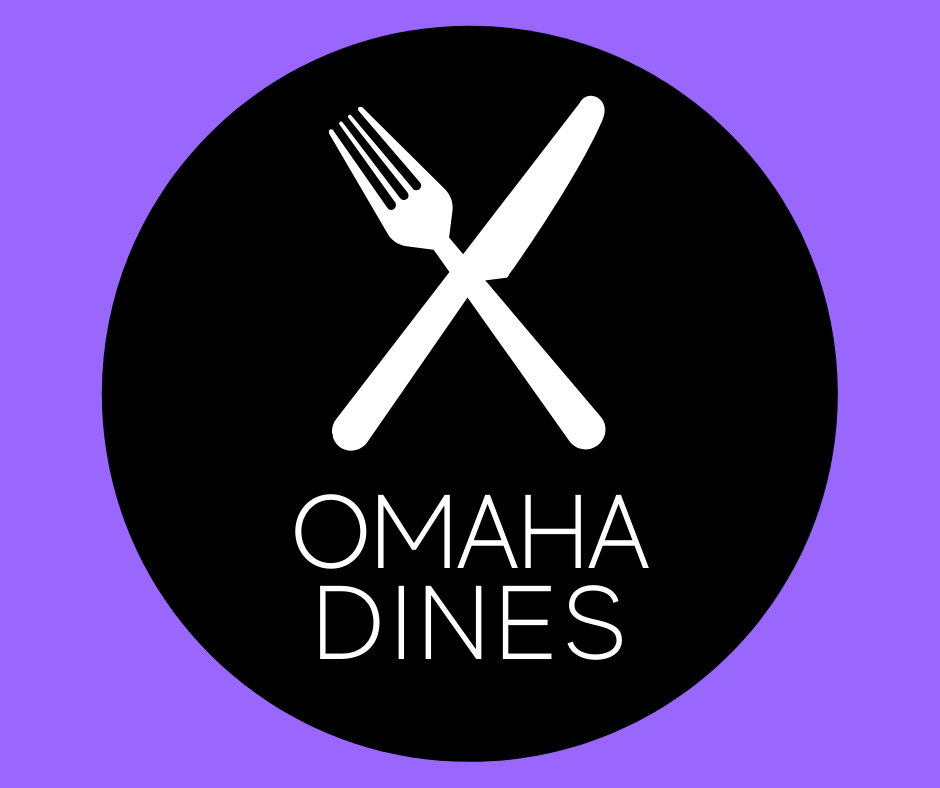 The hall in the Blackstone District will close June 26 for a redo.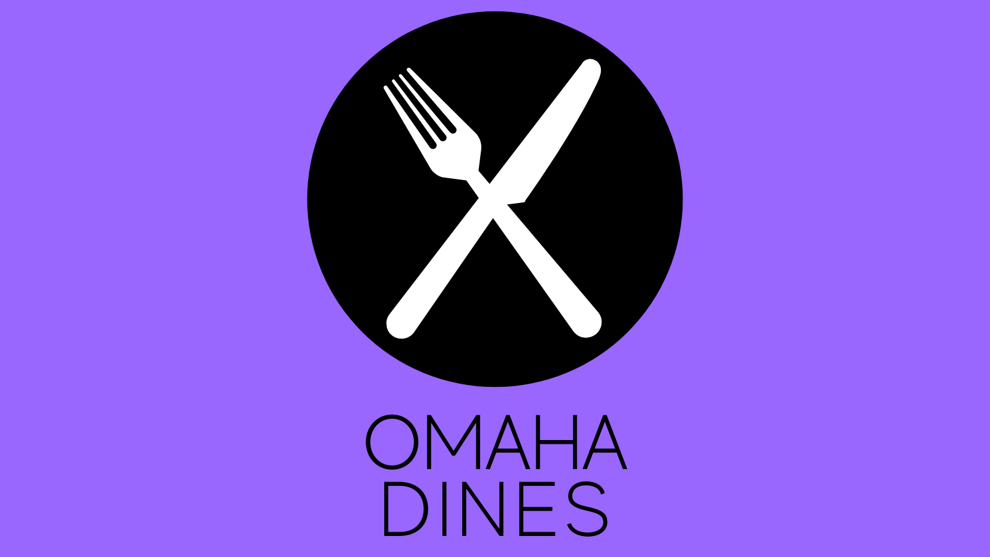 The business was known for its summer kick-off bash concerts and $1 pint Wednesdays.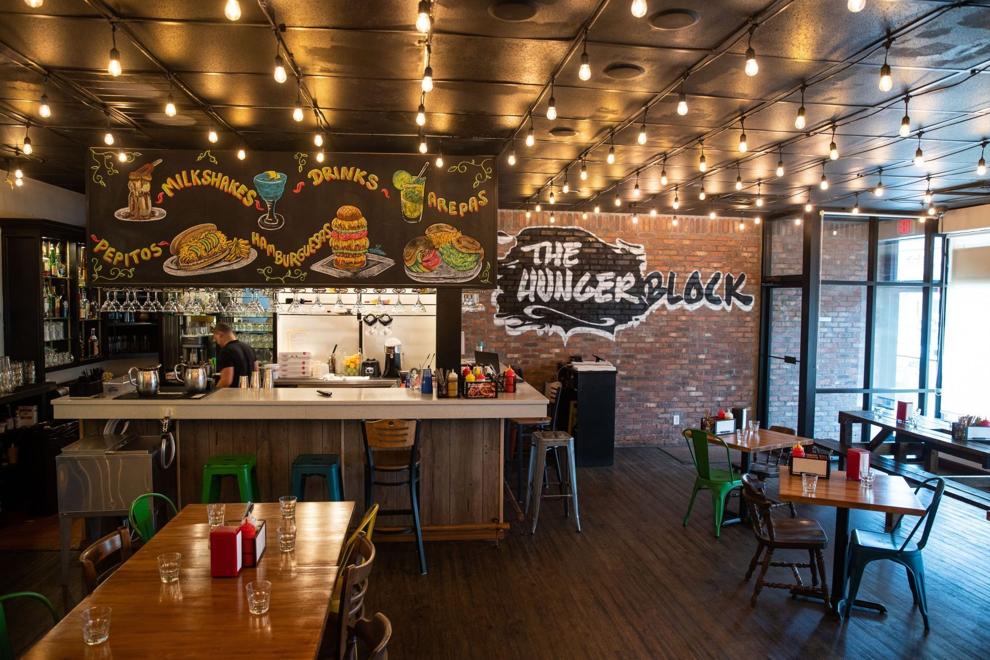 Food news includes a new Frosty at Wendy's, summer lunch boxes for kids and adults, a soon-to-open neighborhood pizzeria and more, in this week's Dining Notes.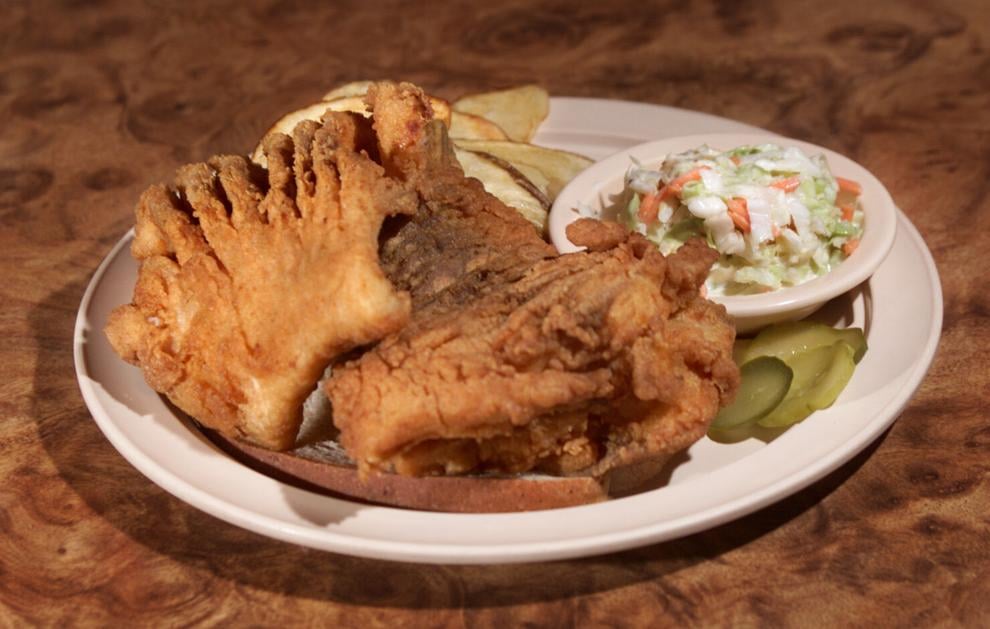 COVID was the first in a number of issues for Joe Tess Place, including inflation, supply and staffing problems.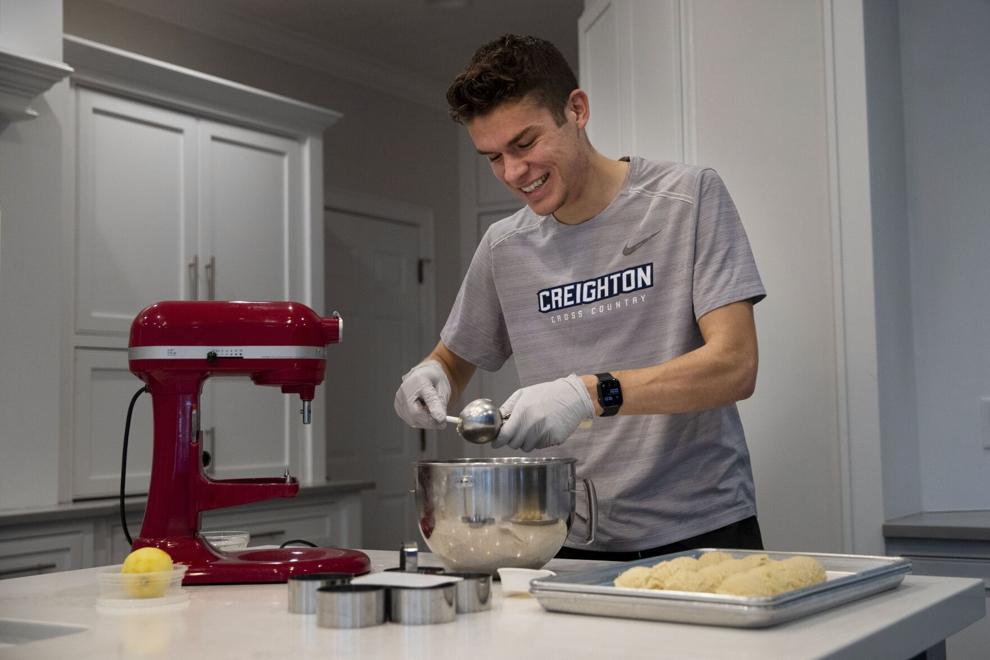 Eli Vedral is making a splash with Kookaburra Cookies, the business he launched a couple of years ago with a little capital, some big ideas and his brother's Kitchen Aid mixer.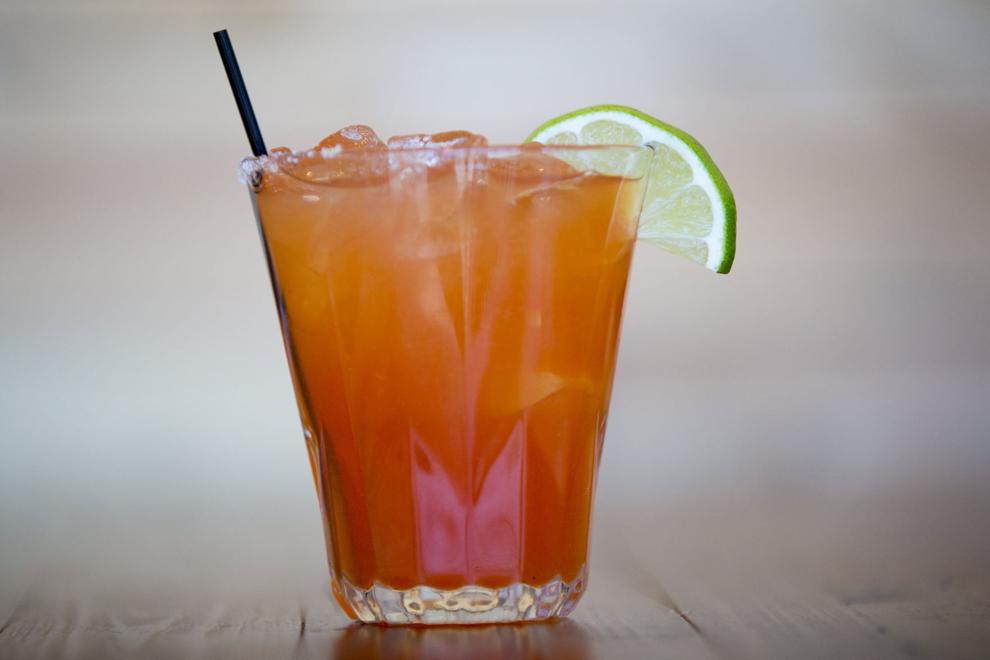 Here's a sampling: vegan rice bowl, crispy sweet potato tacos, poblano and onion tamales and potato empanadas.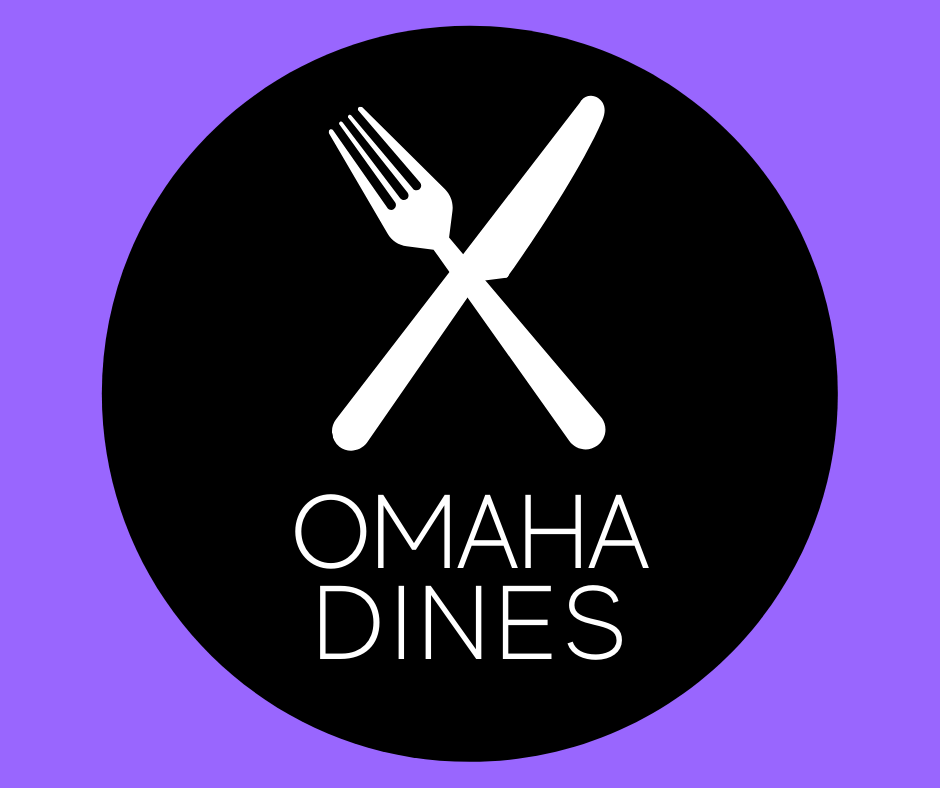 Participants between the ages of 8 and 12 will learn how to work in a kitchen, how to cook safely and how to make cookies and cake, including decorating techniques.
Besides doughnuts, it offers apples, pumpkins, strawberries, apricots, peaches and cherries, plus a variety of native Iowa wines.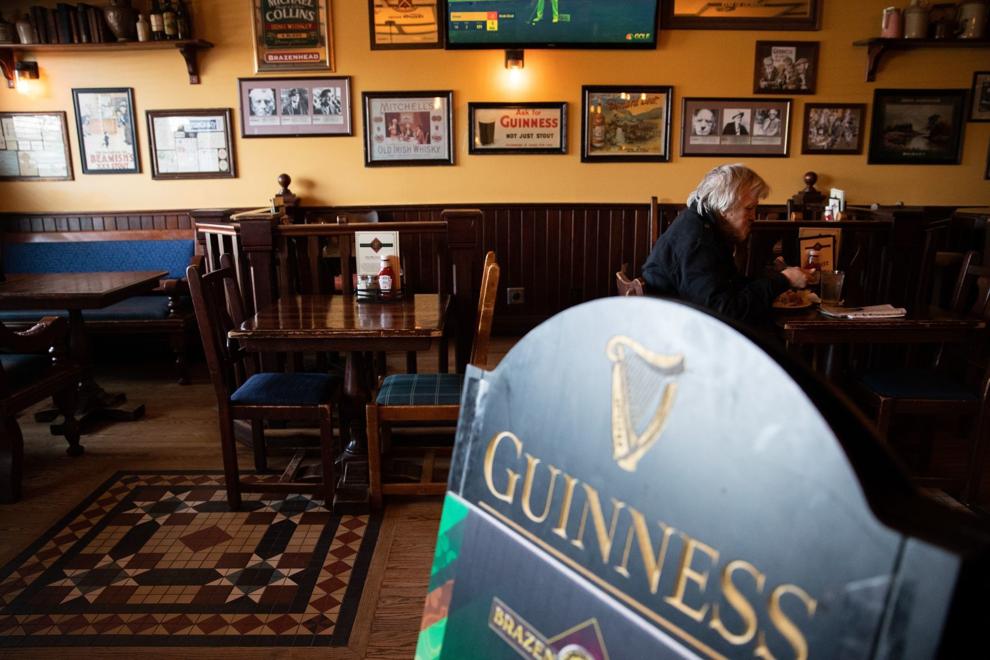 The brunch menu includes breakfast items such as bacon and eggs, plus fish and chips, Irish coffees and a mimosa bar.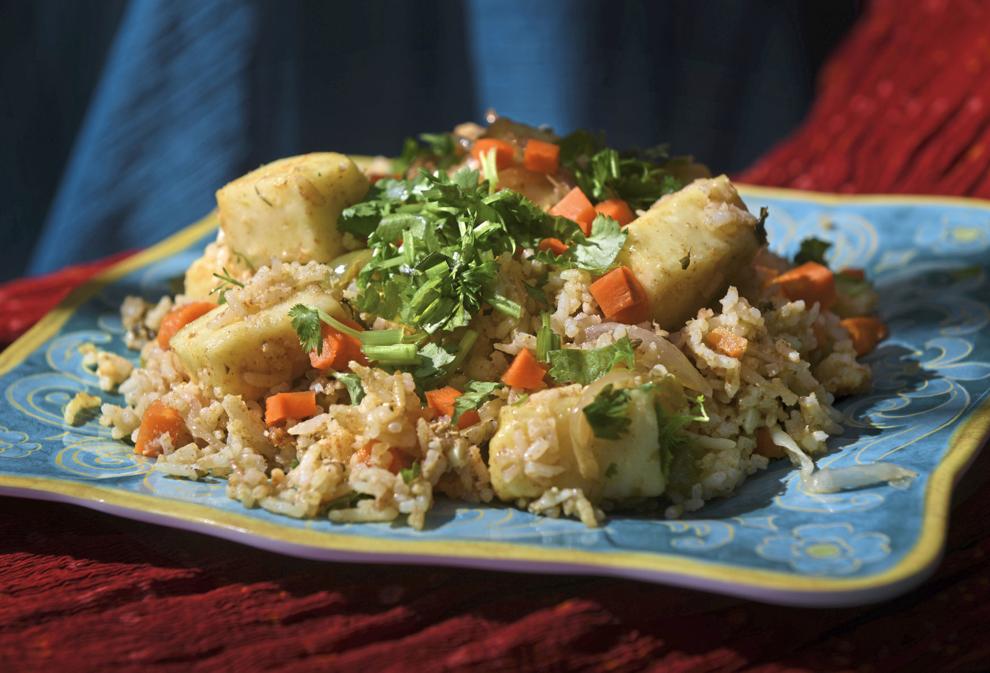 The extensive menu emphasizes its biryani specialties in multiple flavors, including paneer, egg, lamb, chicken and goat, among many others.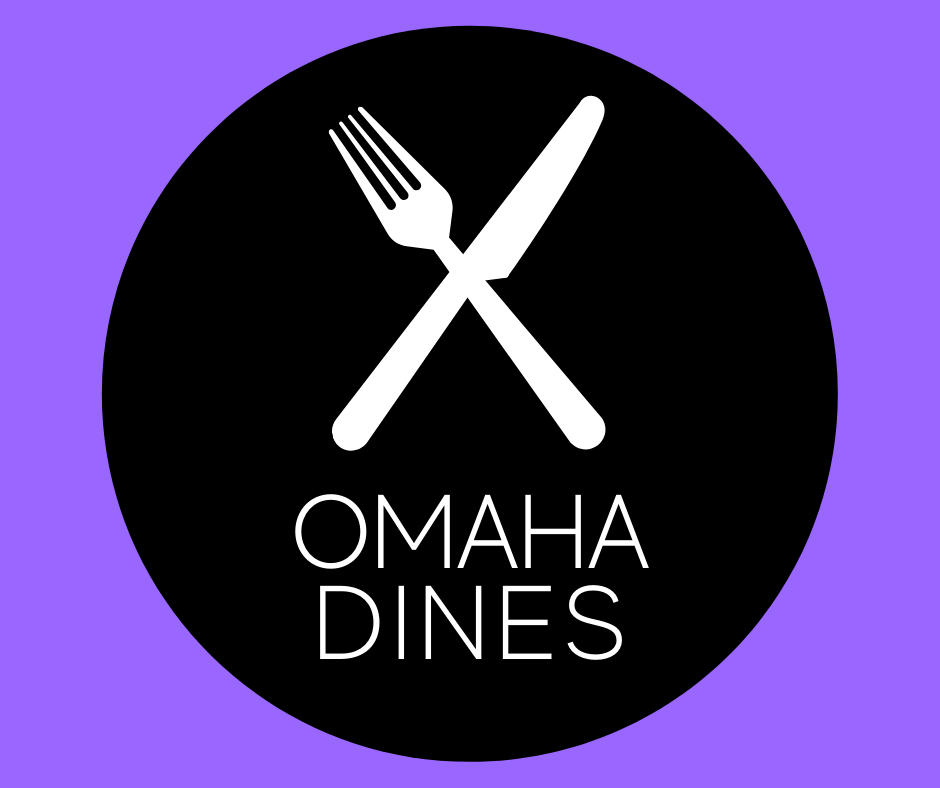 If you want to see the cart before it departs, visit the restaurant near 156th and Pacific Streets between 5 and 9:30 this Thursday.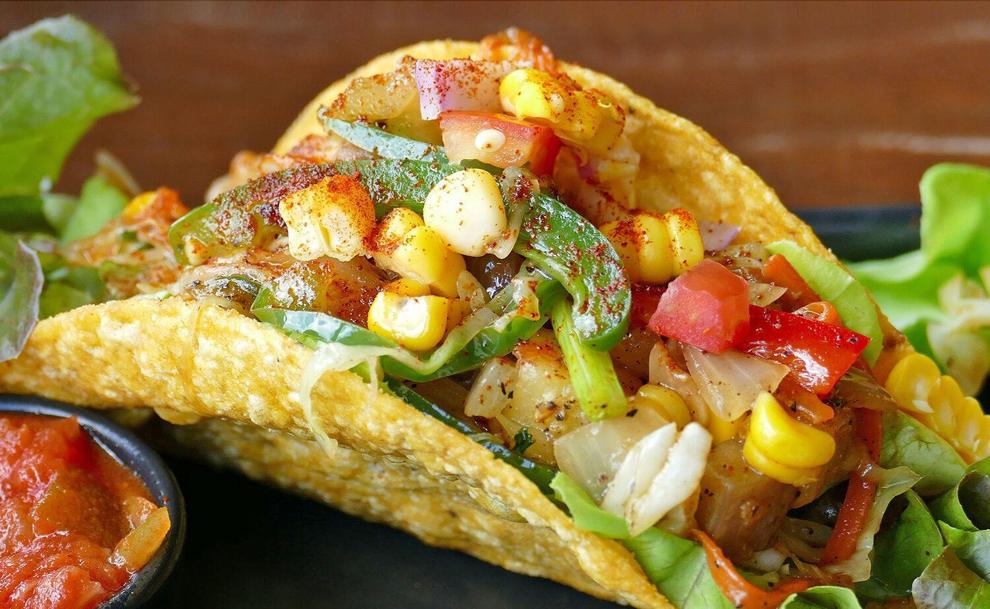 Participants on the Ollie the Trolley tour will get a taco and drink at three authentic Mexican restaurants in Omaha for $49.95 per person.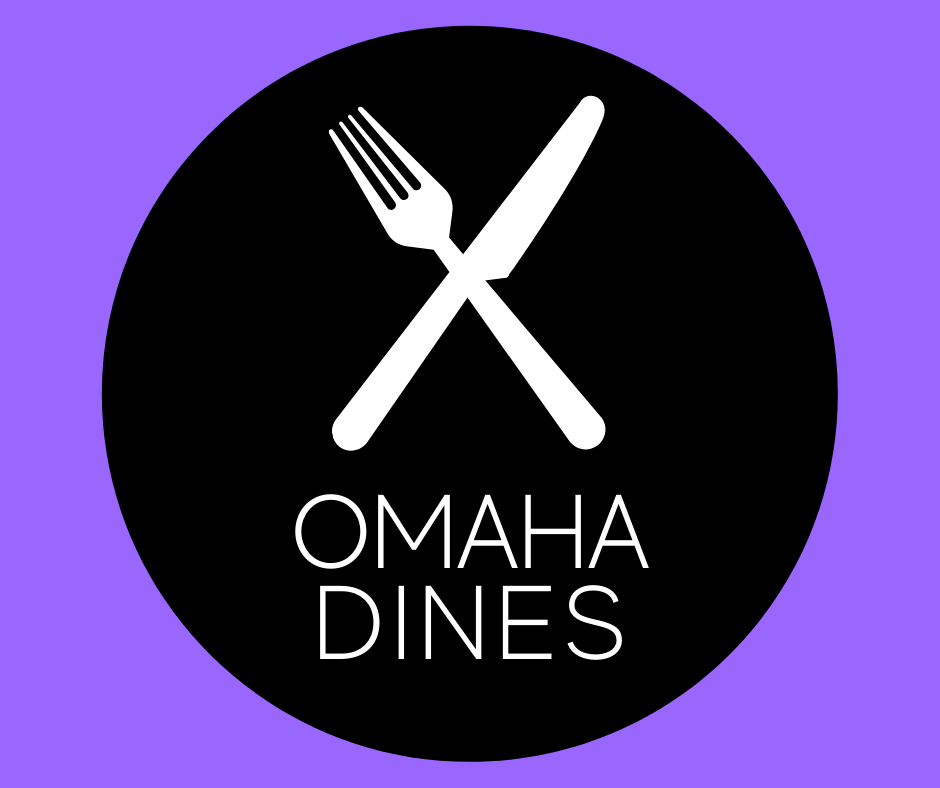 A "coming soon" sign is on a space at 7538 Dodge St., next to Charleston's restaurant.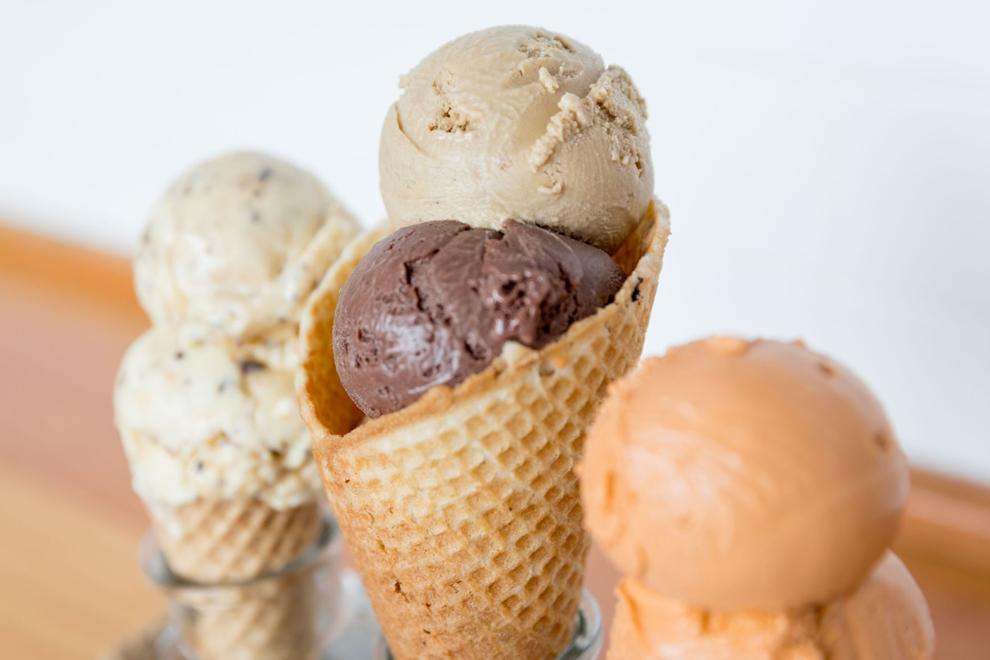 The artisan ice cream shop, at 3961 Farnam St. in the Blackstone District, is known for its farm-to-cone philosophy and use of products from local vendors such as Archetype Coffee, Burbach Dairy and Honey Creek Creamery.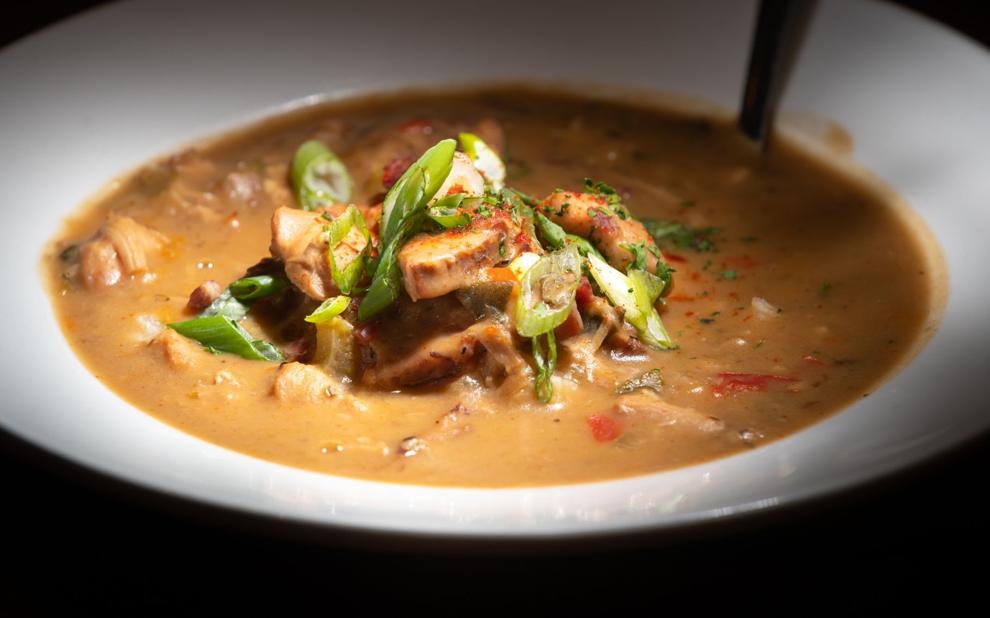 The long-awaited Mouth of the South in the Old Market opened last Monday. It originally was expected to open in mid-January, but renovations took longer than expected.
Every Thursday in Omaha Dines, we will feature a recommended snack from a metro-area business. This week's featured snack is Maya Swirl (tart with mousse filling and ganache) from Camille's Bakery.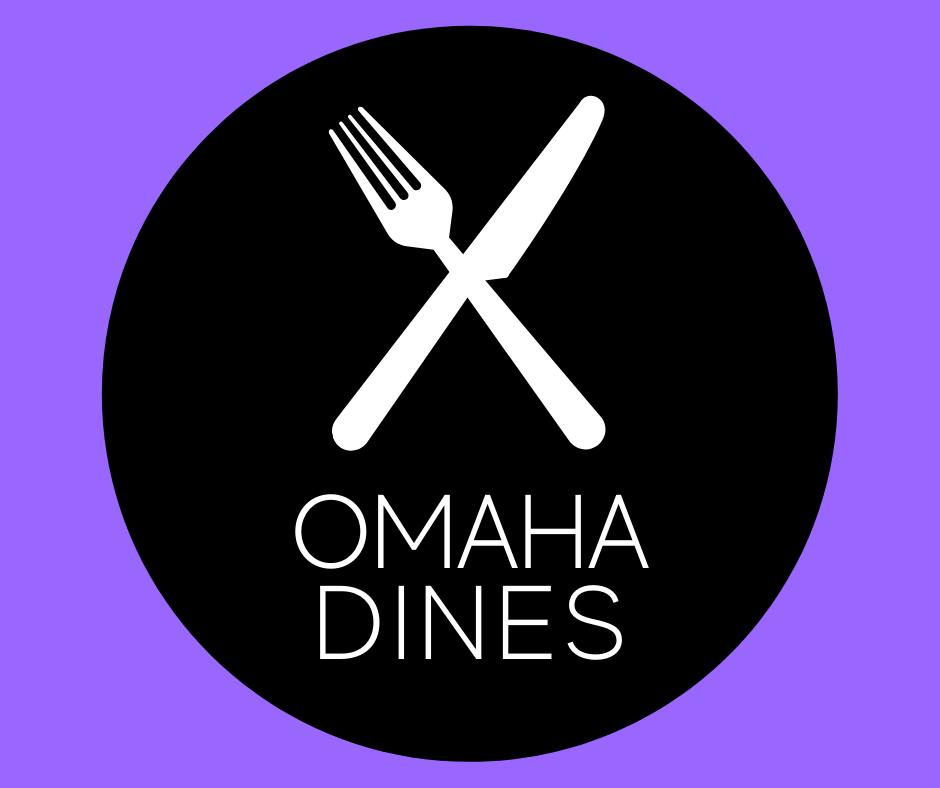 The large menu includes items such as picadillo steak, potato enchiladas, al pastor quesadillas, a fried burria taco and numerous other entrees and appetizers.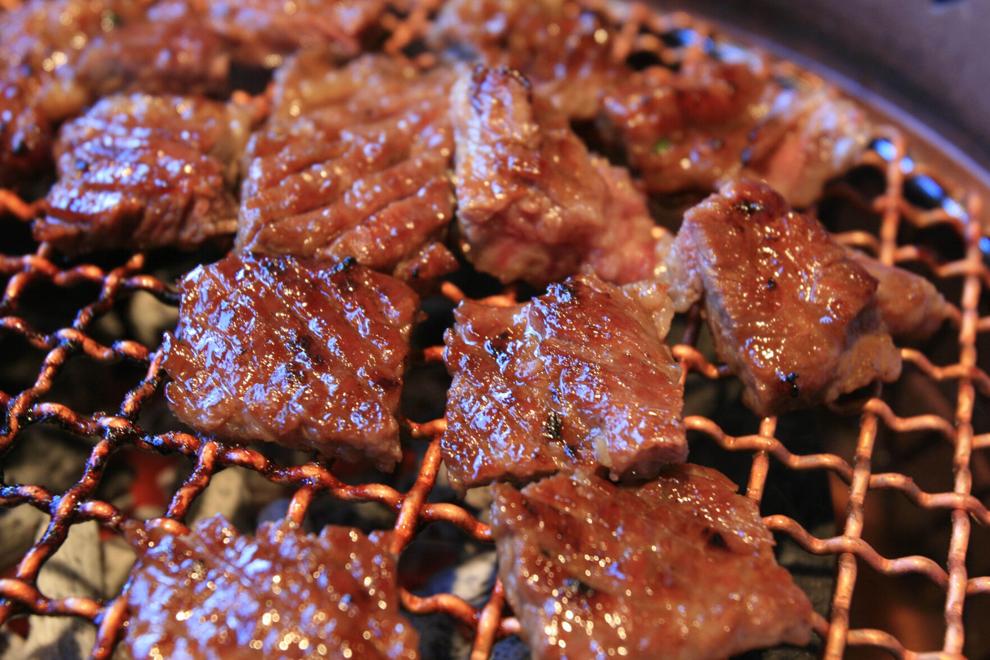 For $10.99, you get ½ pound of meat served with rice. A full pound plus rice is $16.99. You can add a side of kimchi for 99 cents.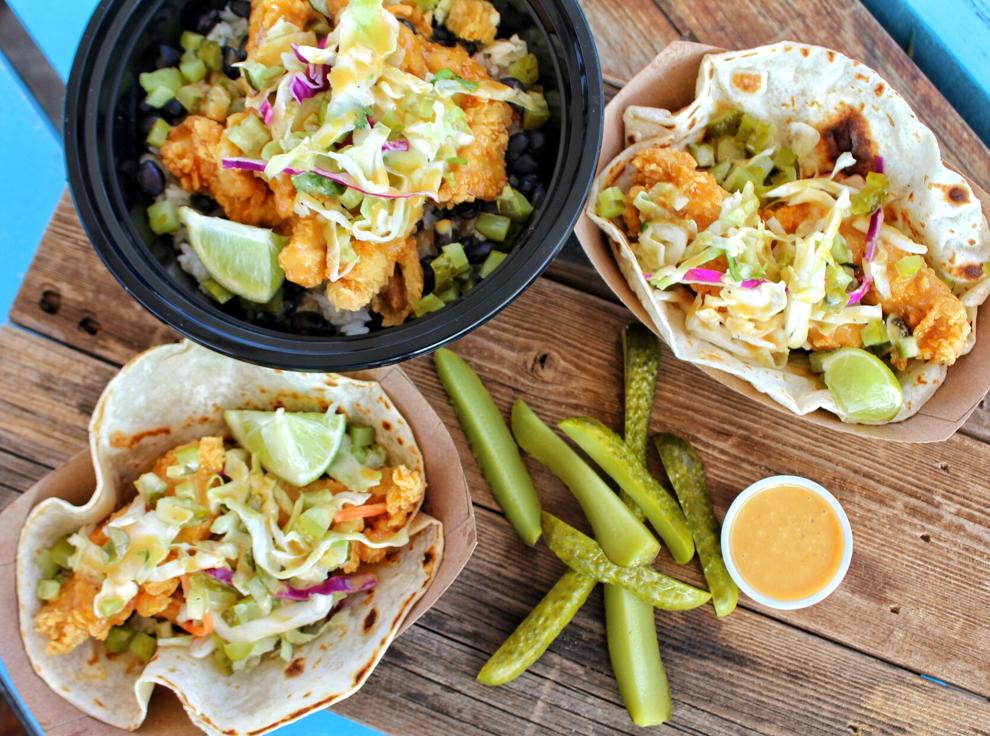 The Southern Fried Chicken Taco has diced dills on top of the hand-breaded bird. It's finished with a drizzle of house-made honey barbecue sauce and slaw.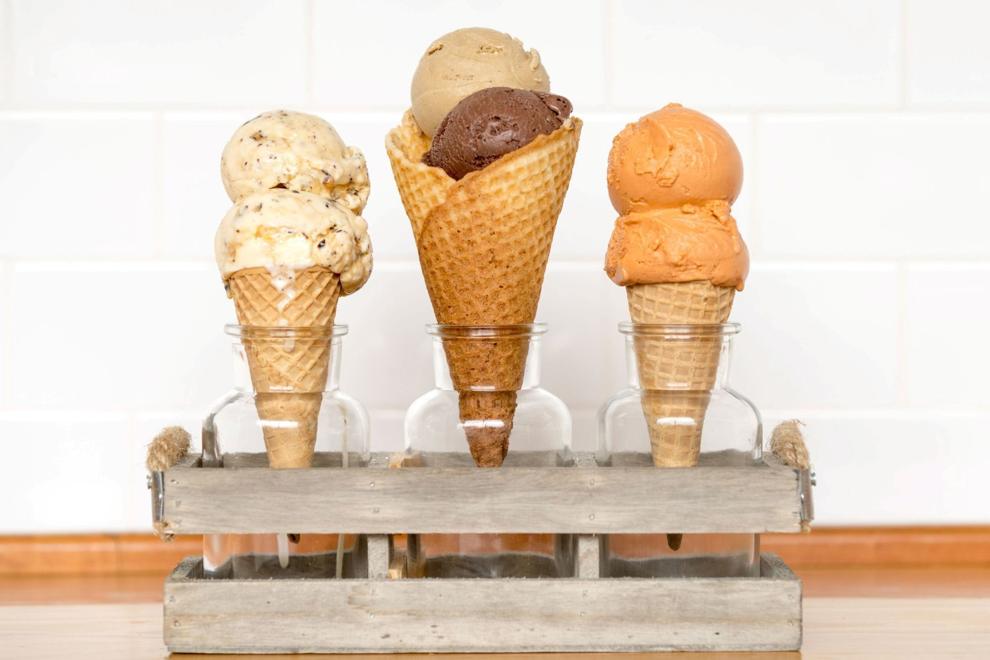 Food news includes a new French-Asian bakery, Taco Tequila Tuesday tours, food classes, a cancer benefit and Coneflower among the plants.
The market is open from 9 a.m. to 8 p.m. Sunday through Thursday and 9 a.m. to 8:30 p.m. Friday and Saturday.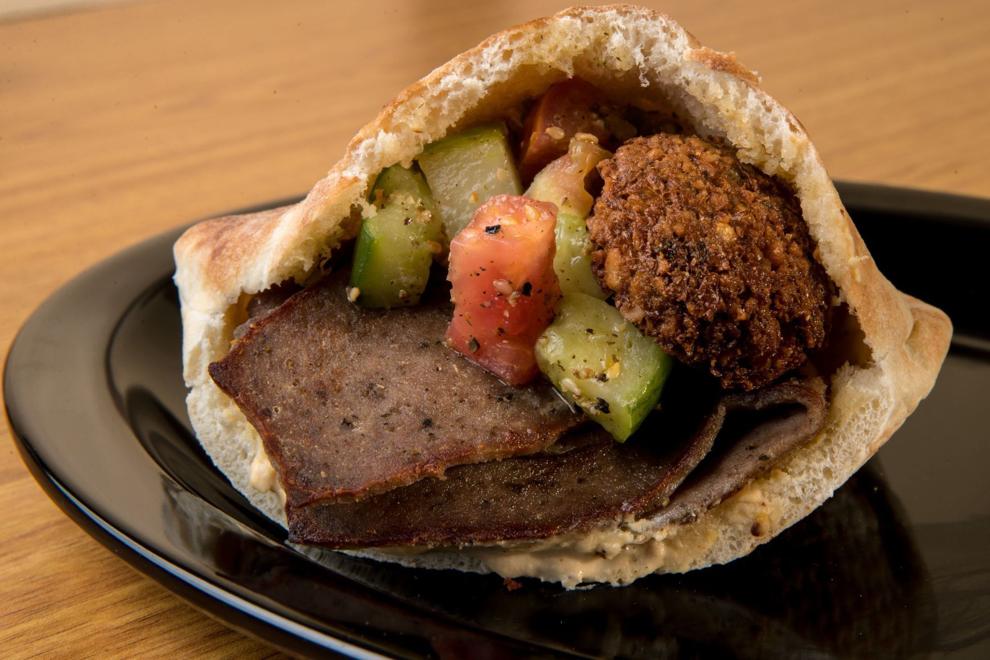 The eatery will reopen in June. If you can't wait until then, you can find Oasis products in Omaha grocery stores and coffee shops.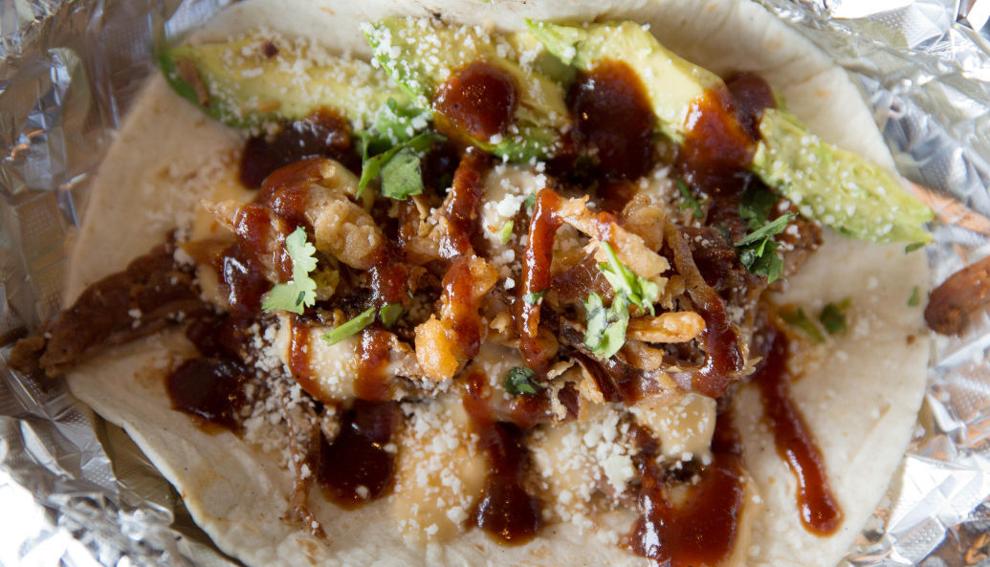 Menu items include a wide variety of tacos, including barbacoa beef, fried chicken, alligator and jackfruit, plus bowls, salads, nachos and desserts.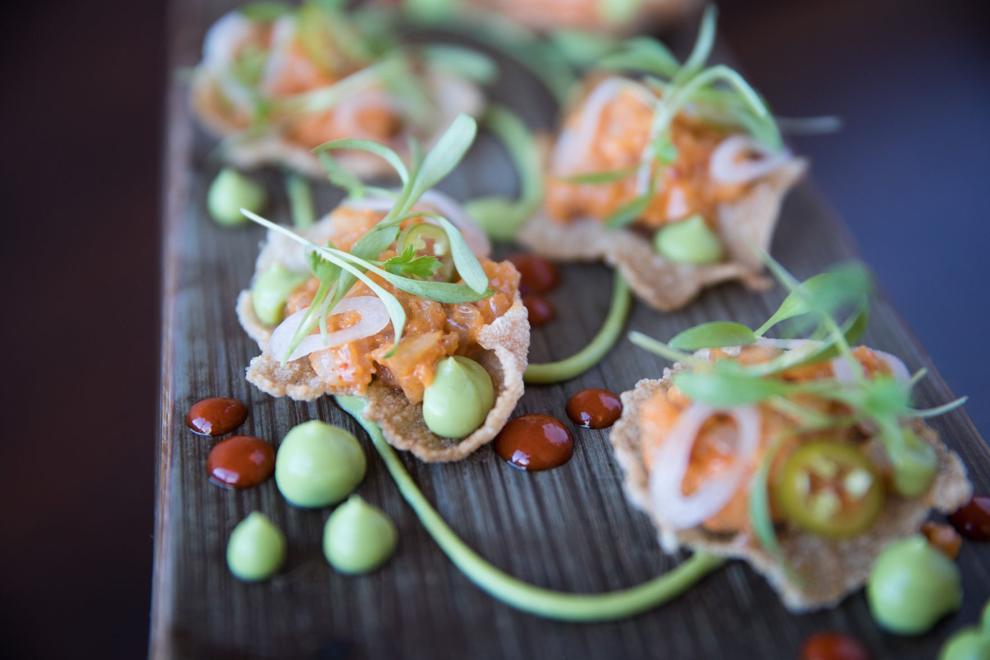 Koji, featuring sushi, salads and hot and cold plates, is in the former location of Swartz's Delicatessen.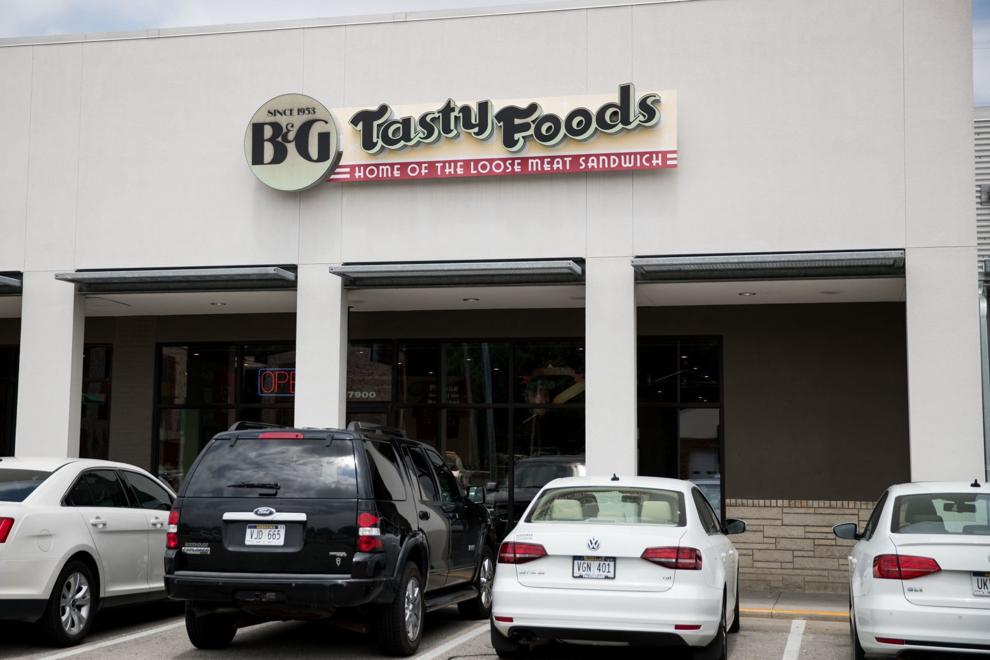 Entrepreneur Nick Bartholomew hopes to have the new B&G Tasty Foods open sometime in late summer, serving the same menu as the original.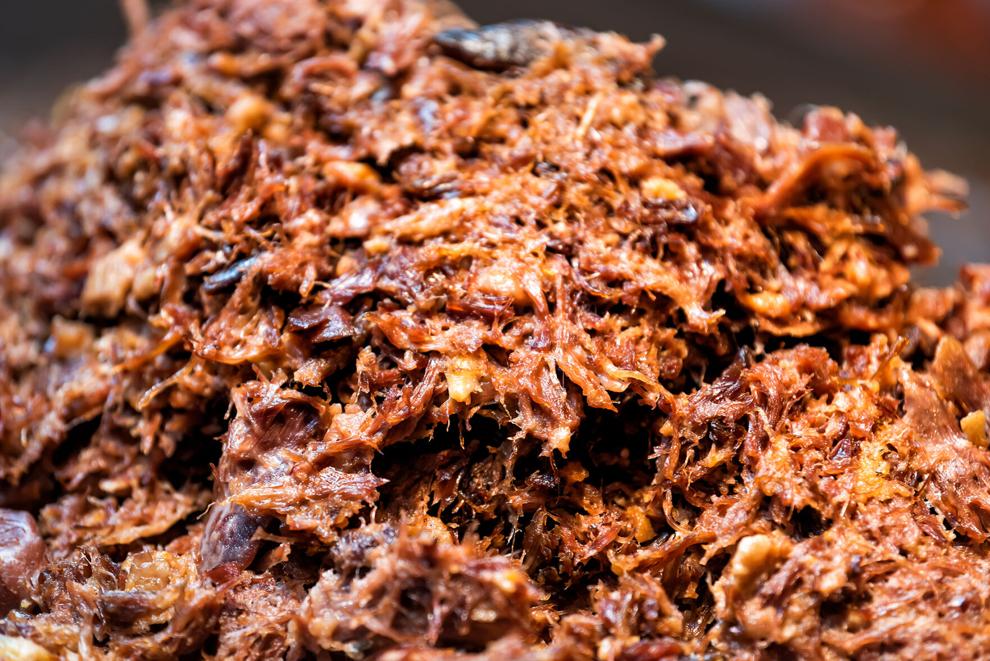 The lounge is located at 1449 Papillion Drive Suite 105 near 72nd Street and U.S. Highway 370.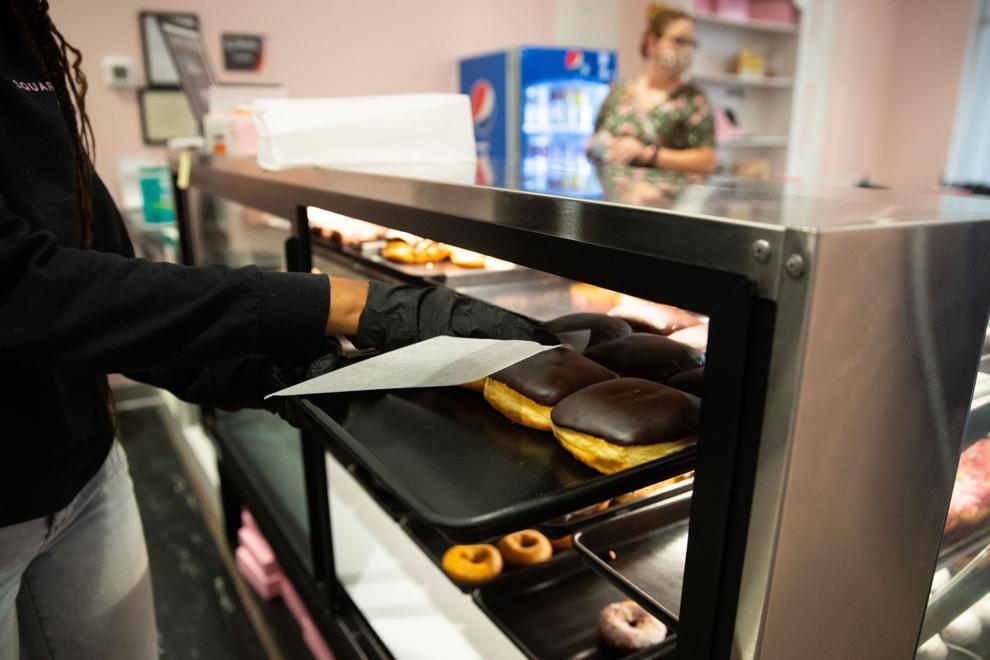 Flavors include vanilla, strawberry or chocolate topped, crumb, powdered sugar, glazed, coconut, chocolate and maple.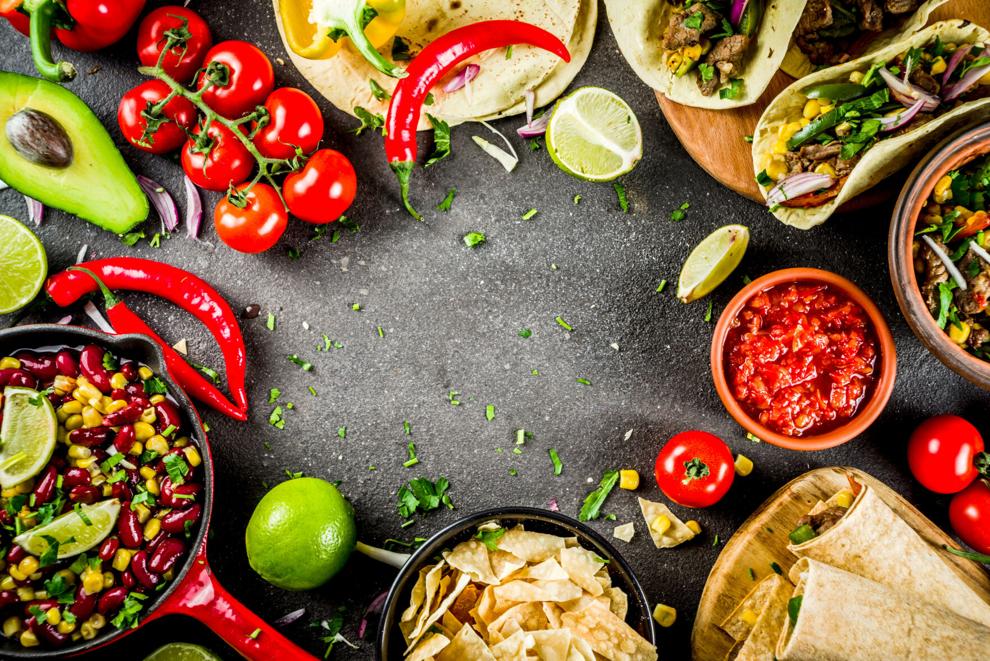 Omaha restaurants are getting ready for Cinco de Mayo, which celebrates the Mexican victory over French forces at the Battle of Puebla on May 5, 1862.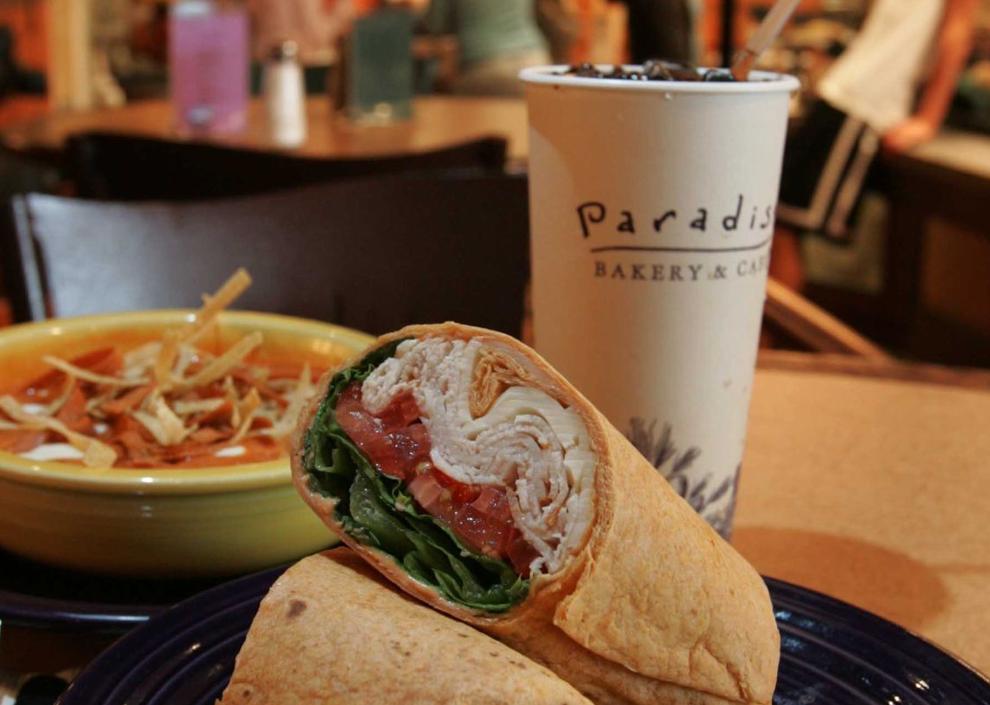 The Village Pointe location of the business, near 168th Street and West Dodge Road, will remain open.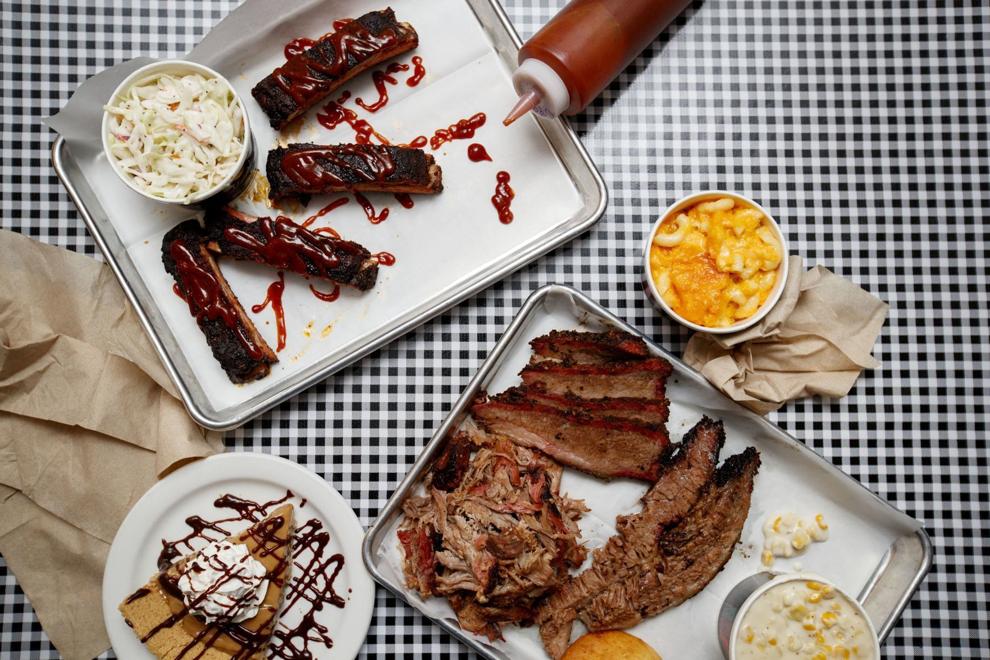 Owners Chip and Christine Holland announced the move on social media last week. The current location of their restaurant, near 108th and L Streets in a Best Western motel, will close on Mother's Day.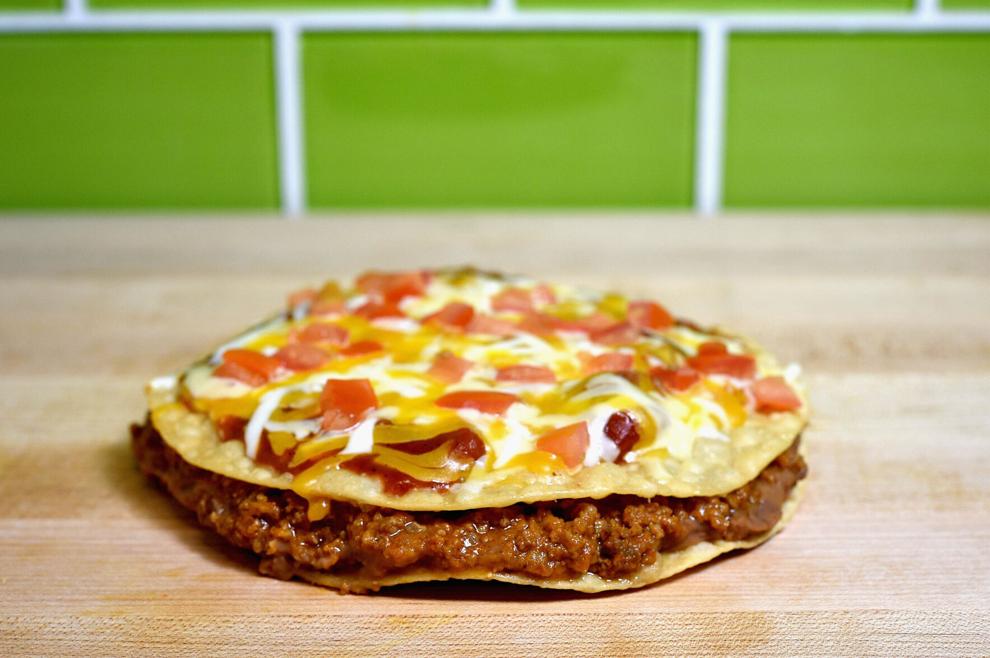 The fast-food behemoth announced that the beloved pie will return to outlets across the country on May 19.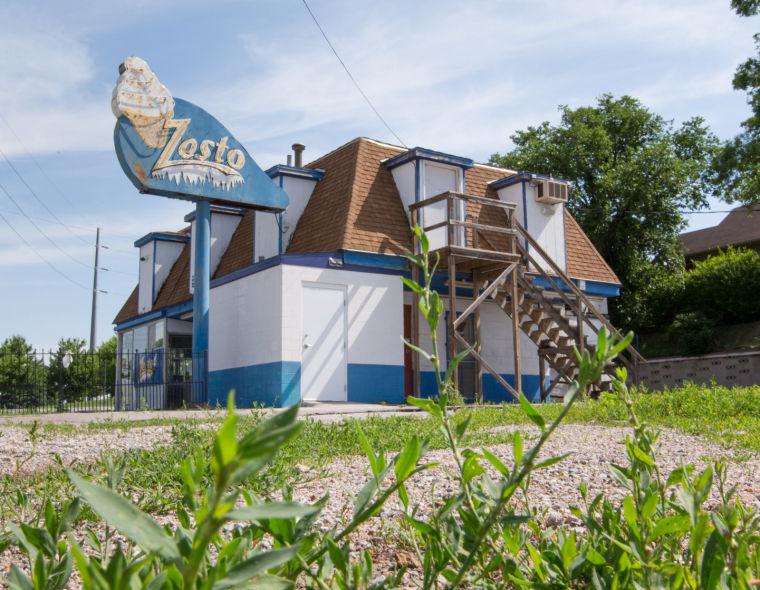 The new Lina's is expected to open in about two months.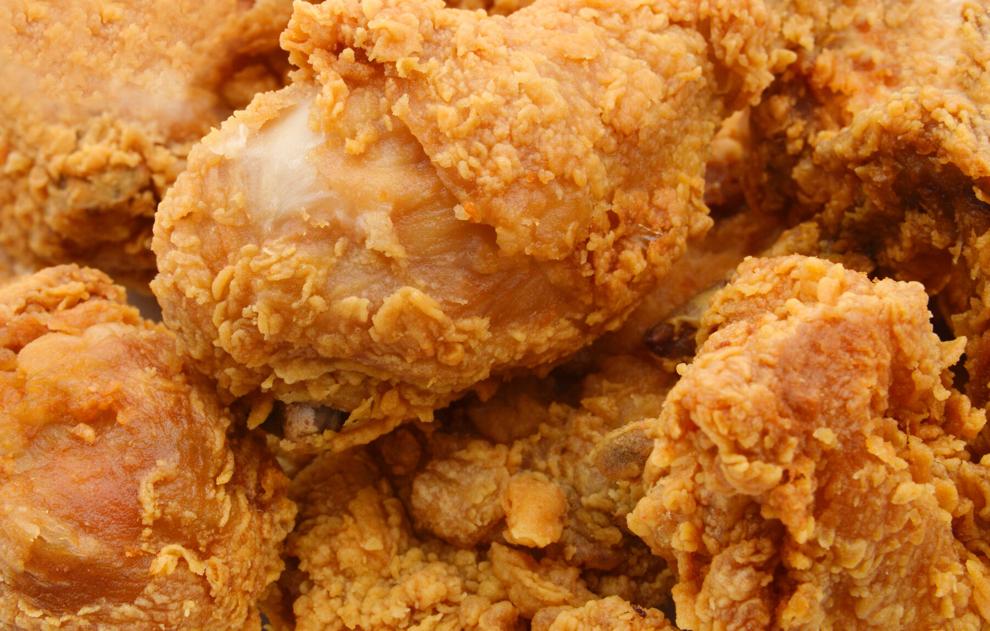 The chicken at Church's comes in both mild and spicy, bone-in and tenders. Combo and family meals are available.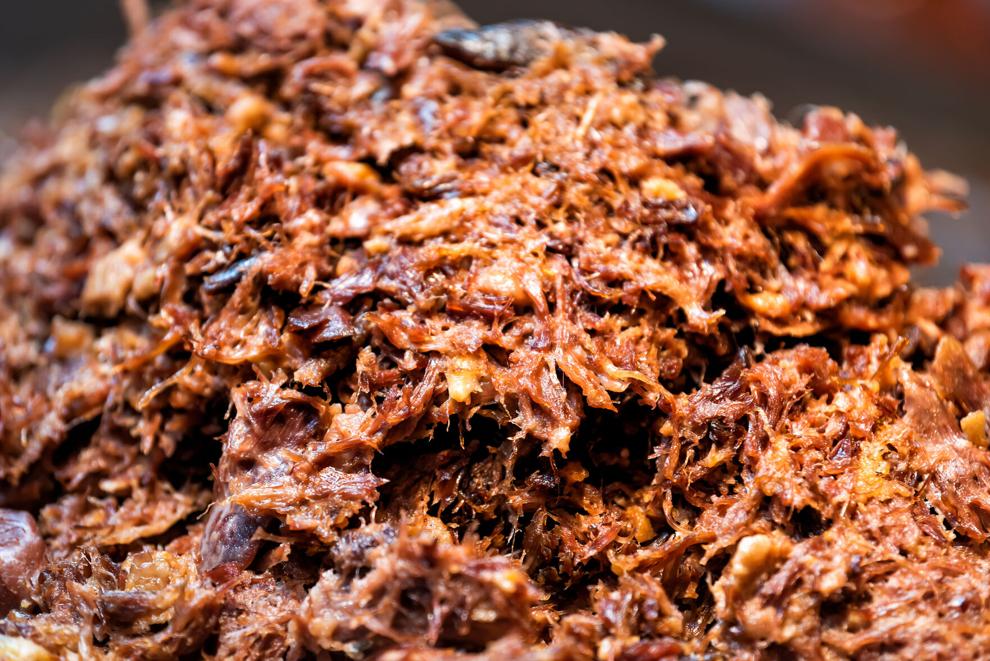 The restaurant is open from 8 a.m. to 8 p.m. Tuesdays through Saturdays and closed Sundays and Mondays.

The eatery offers handcrafted sandwiches and sides such as housemade kosher pickles and Zapp's potato chips.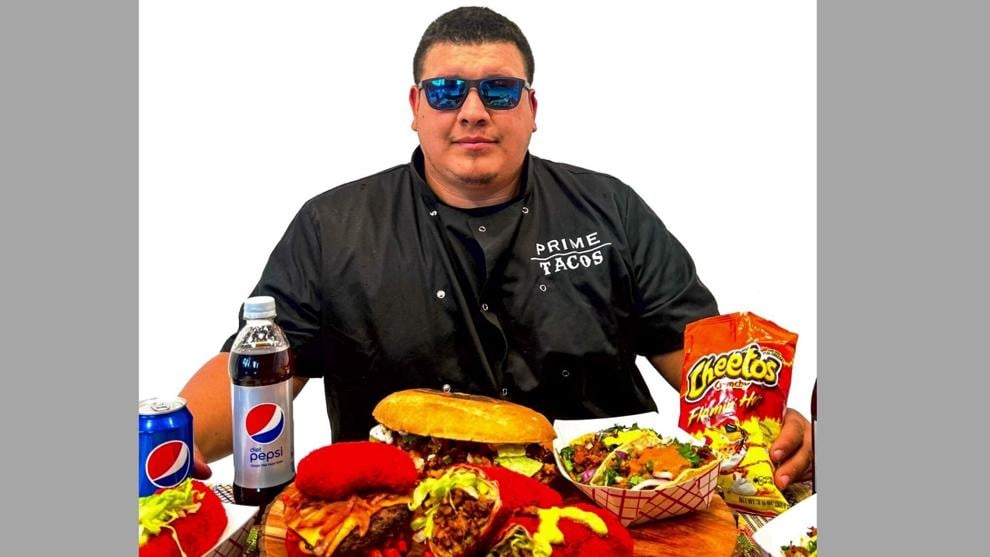 Chef Anthony Solis is bringing his Prime Tacos to Omaha for this weekend's Dandelion Pop-Up. The truck's signature burger is a prime beef patty topped with nacho cheese sauce and Flaming Hot Cheetos.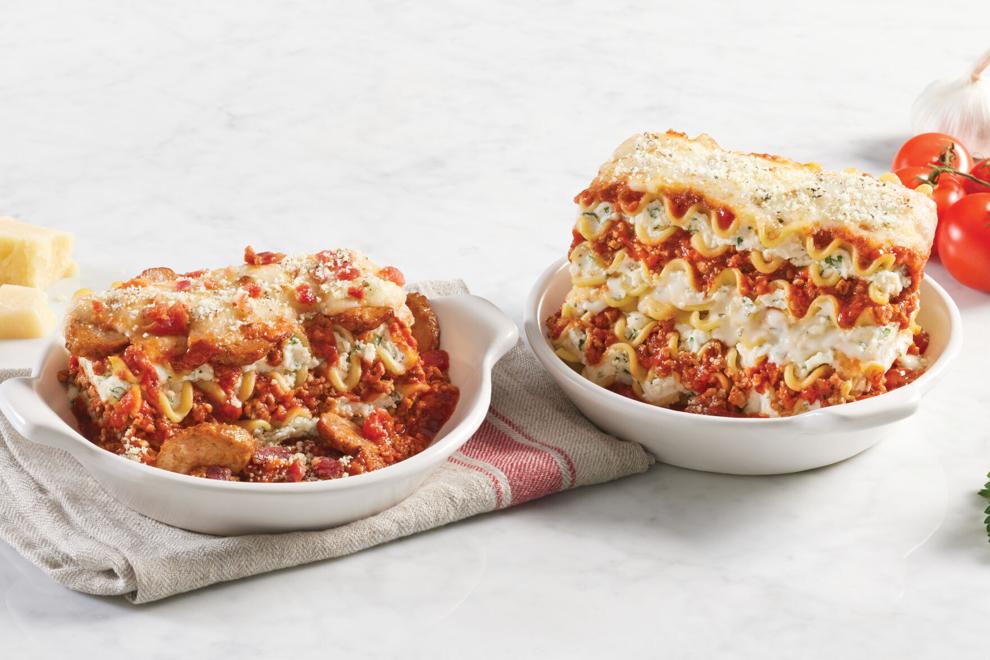 Through June 26, Fazoli's customers can order two new items as part of the restaurant chain's Lasagna Fest event.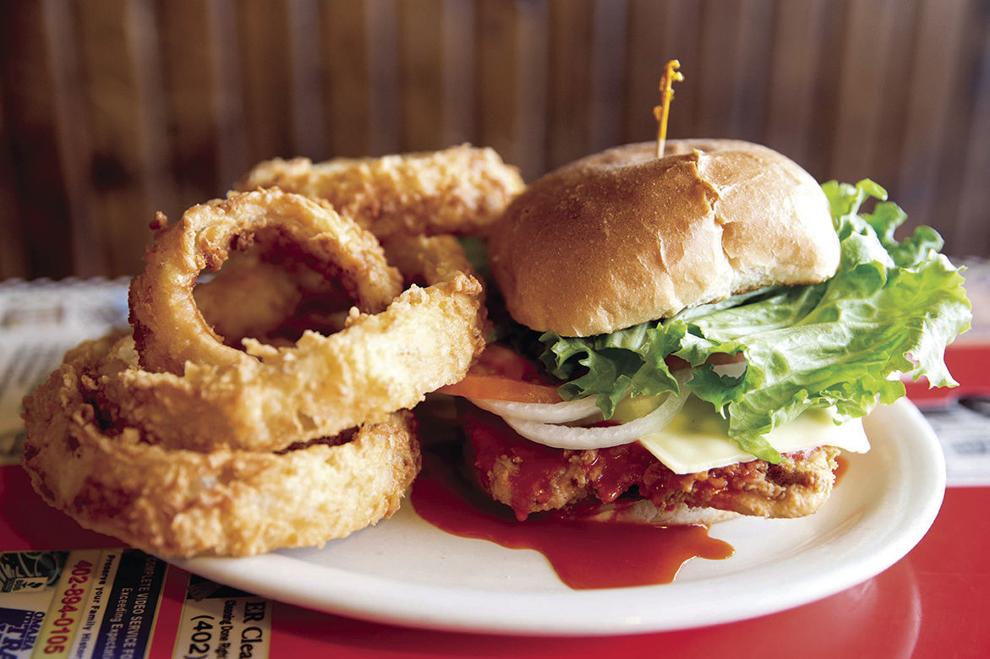 You can request a trail passport at any of the restaurants, then try a pork tenderloin sandwich at each location and ask the staff to stamp your passport. When you've visited all five, you'll win a T-shirt to prove that you conquered the Omaha Tenderloin Trail.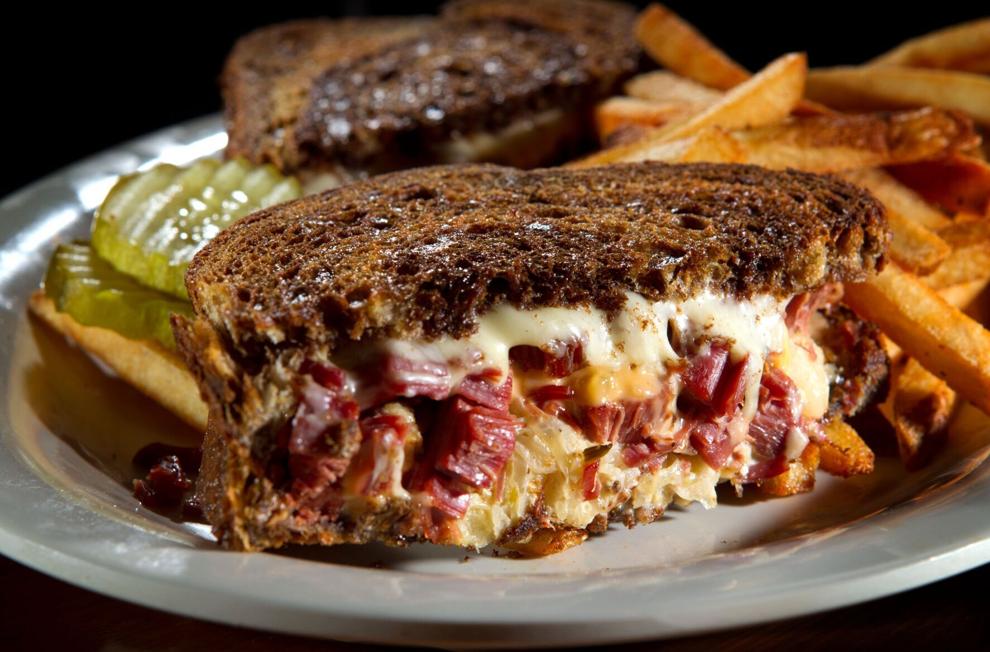 Magazine editors say they focused on "under-the-radar culinary destinations" for the feature that's now on their website (foodandwine.com). The list included four smaller urban locations in addition to larger cities.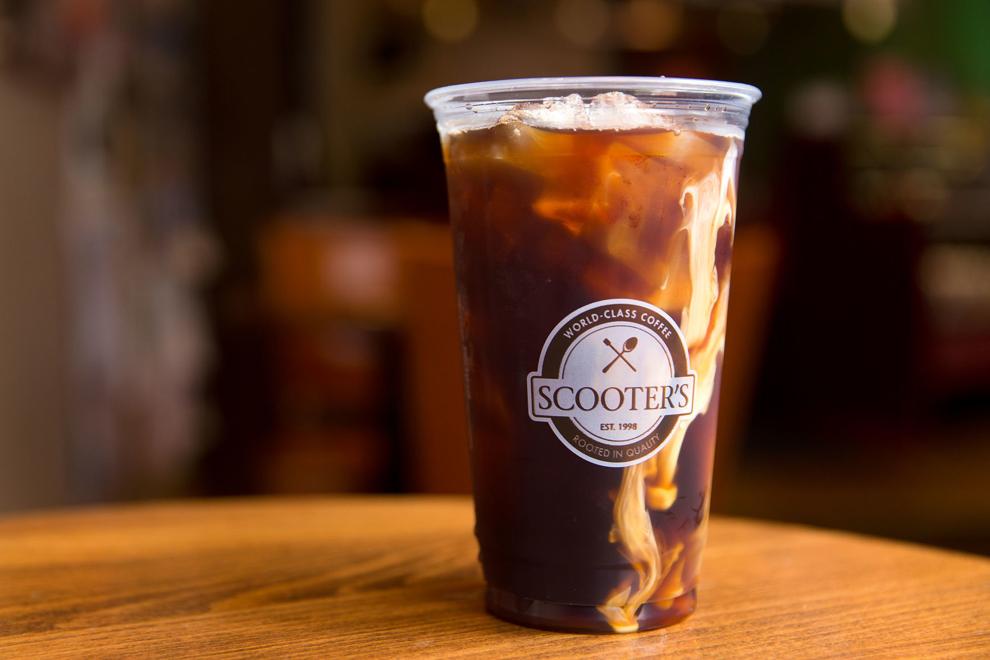 Local Scooter's outlets will accept donations at checkout throughout the month as part of the "Compassion Ukraine" effort by the YouCanFreeUs Foundation; And a butcher in David City is giving away $200 meat spree in this week's Dining Notes.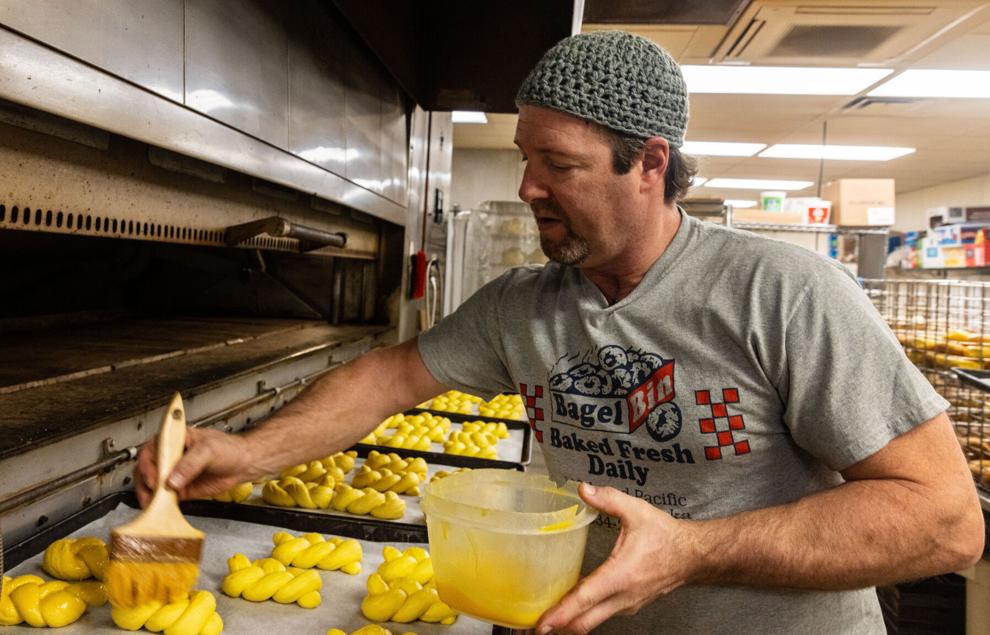 The kosher bakery is providing loaves of challah bread for the touring production of the popular musical at the Orpheum Theater.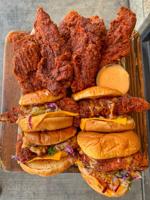 Spice levels of the chicken range from "no spice" to "reaper." Each restaurant also serves kale slaw, macaroni and cheese, crispy fries and cheese fries.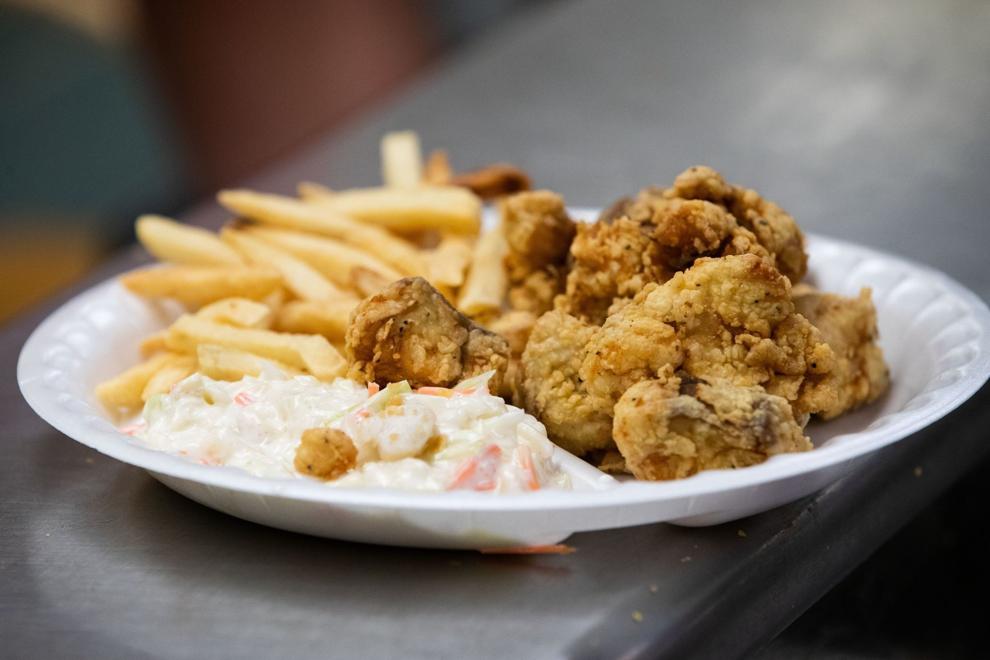 It was canceled last year and truncated in 2020 because of the pandemic. It will resume this year on its regular schedule, running from Feb. 25 (the Friday before the beginning of Lent) through April 8 (the Friday before Good Friday.)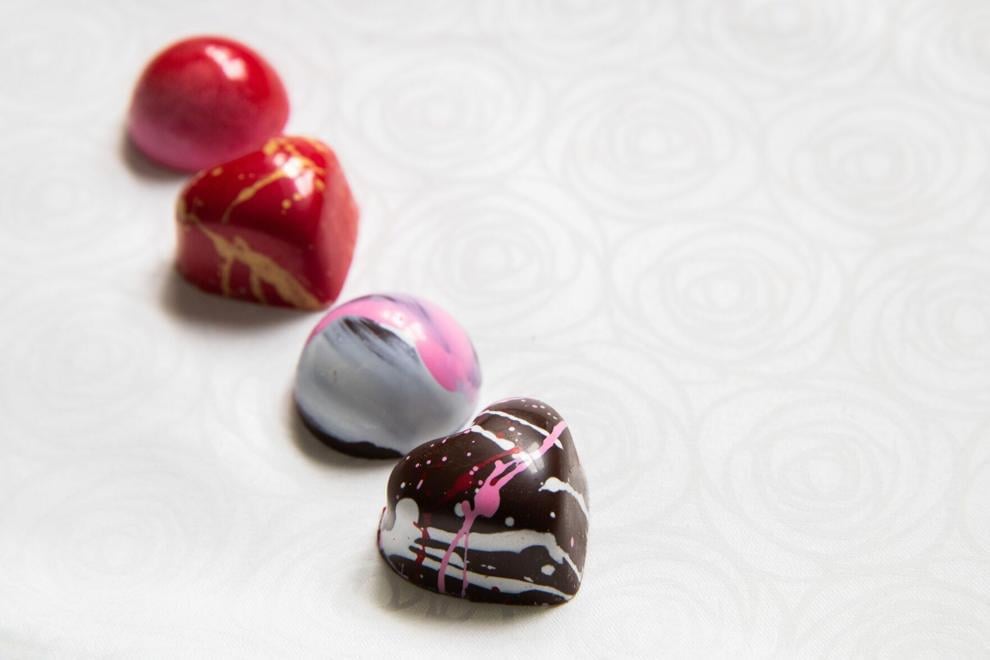 A tequila tasting, home-meal kits and fancy dinners are among the offerings for sweethearts this year.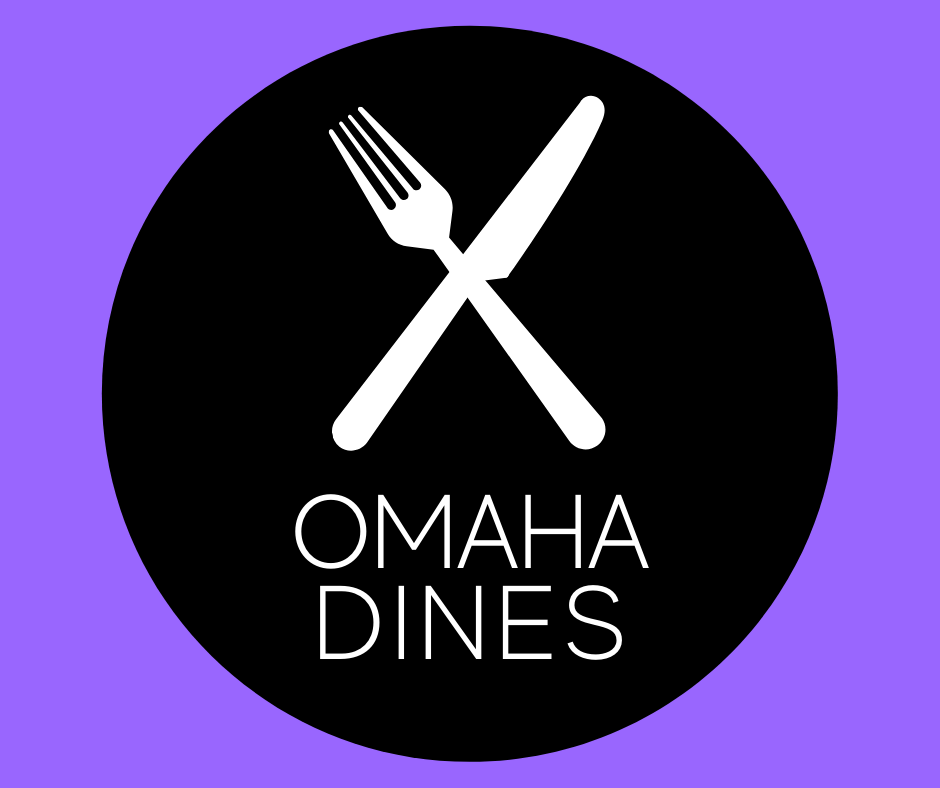 The flavors are Cosmic Brownies, Honey Buns, Nutty Bars, Oatmeal Creme Pies, Zebra Cakes, Strawberry Shortcake Rolls and Swiss Rolls.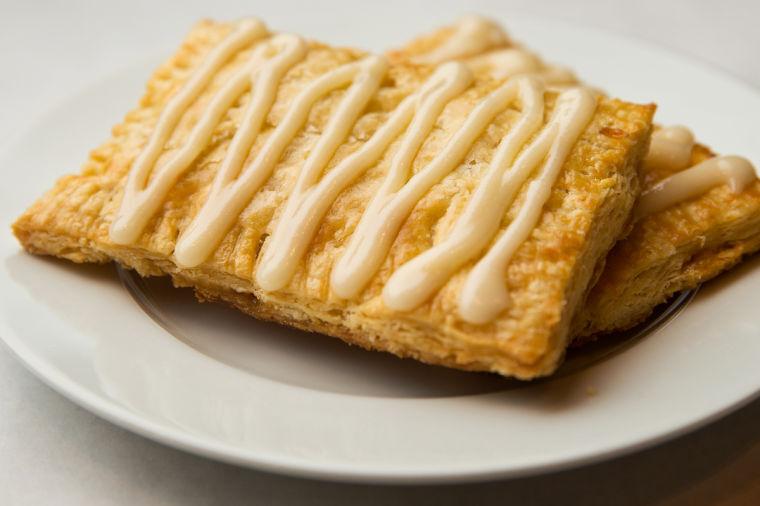 Over Easy is back to its regular hours: 7 a.m. to 2 p.m. every day.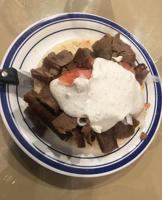 Greek Islands, at 38th and Center Streets, is No. 96 on Yelp's list of the top 100 U.S. restaurants in 2022, which features restaurants recommended by Yelp users.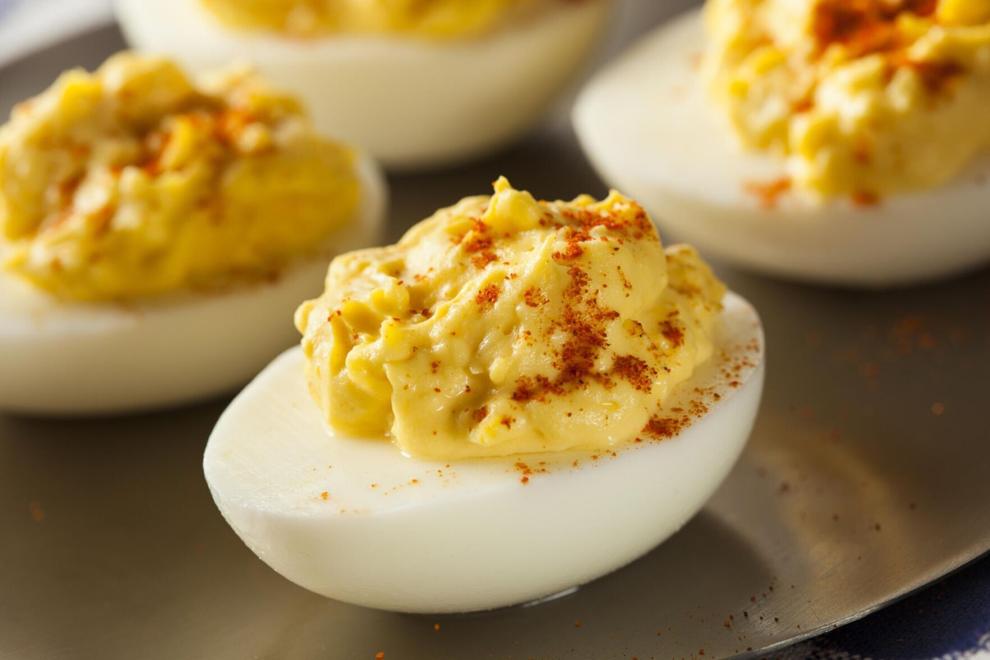 The Deviled Egg Co., which grew from selling its wares online and at farmer's markets, just opened a dining room in its store near 180th and Q Streets.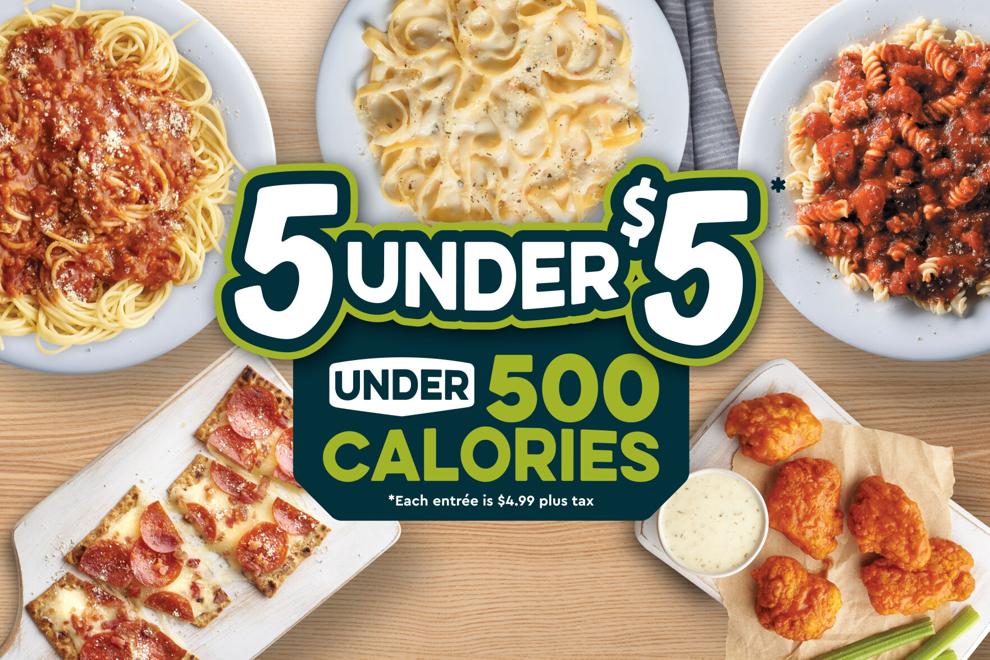 The fast-food Italian restaurant recently added five menu items under 500 calories for less than $5 each.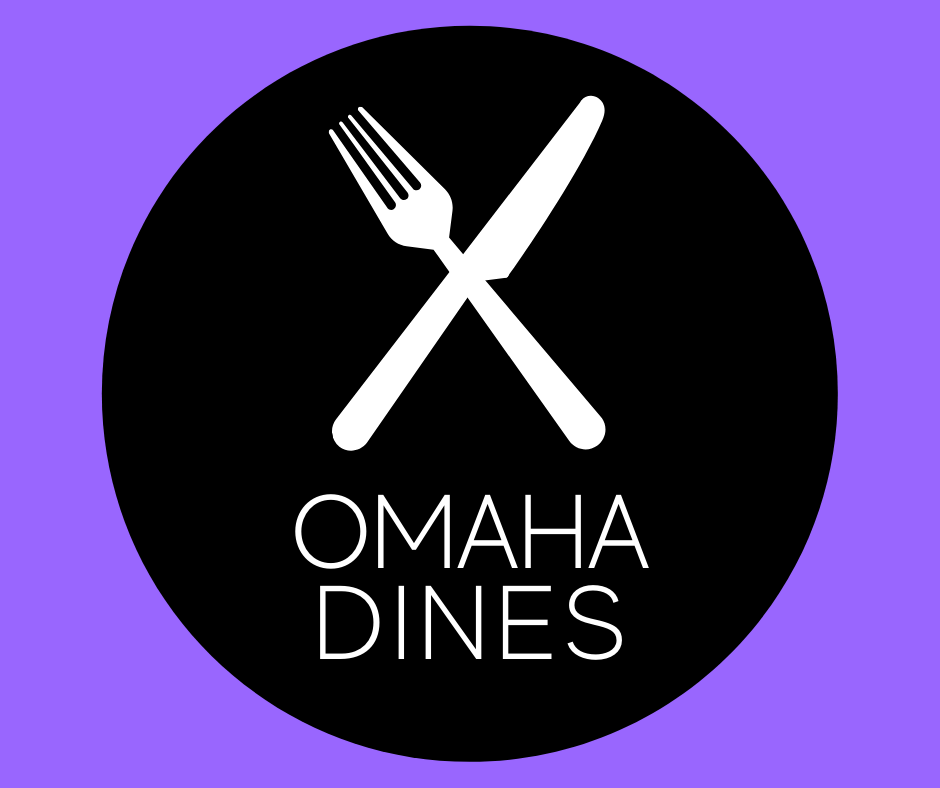 From the outside, it has looked ready for months. But inside, it's still under construction, said Aurora Curiel, who owns two other Hacienda Real restaurants in Lincoln.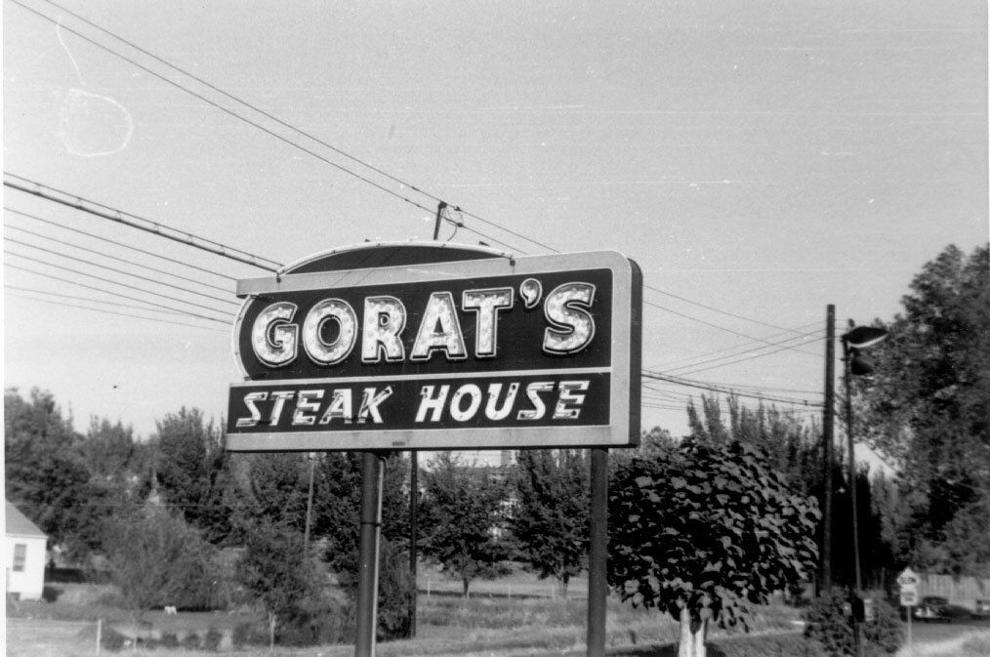 In 1960, Louis "Pal" Gorat took over the steakhouse that has earned a place in the spotlight as the favorite restaurant of his longtime friend Warren Buffett.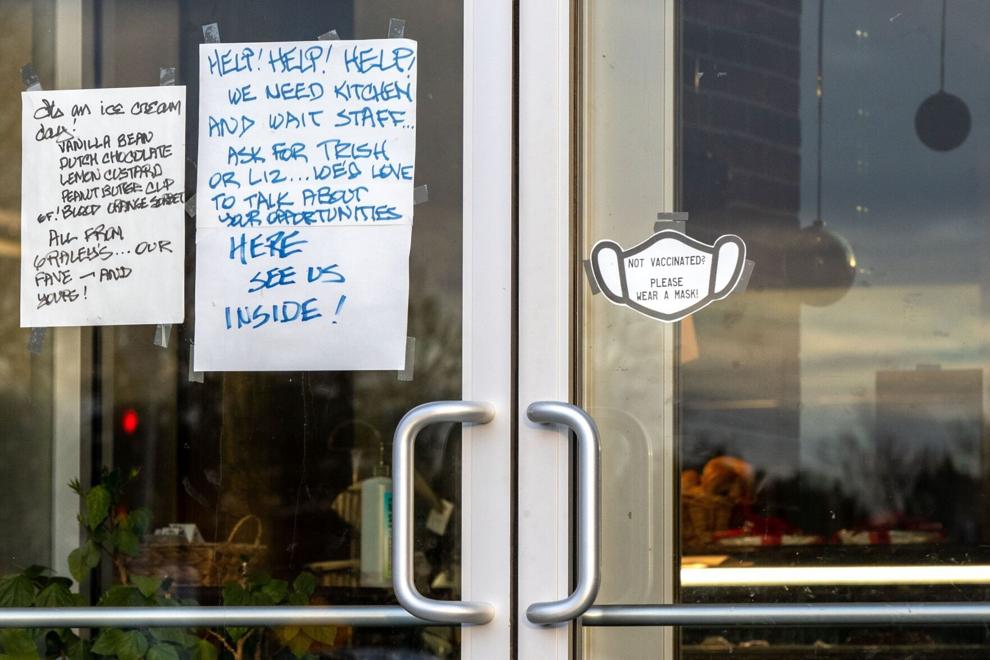 The restaurant industry labor shortage is still a thing, and it appears that the omicron variant of COVID-19 is making it worse in Nebraska.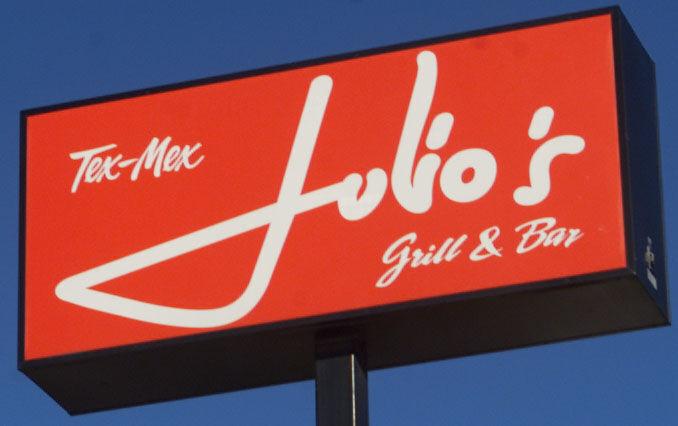 Two new Julio's restaurants should be open in Omaha by the middle of the year, according to new owner Brett Clure.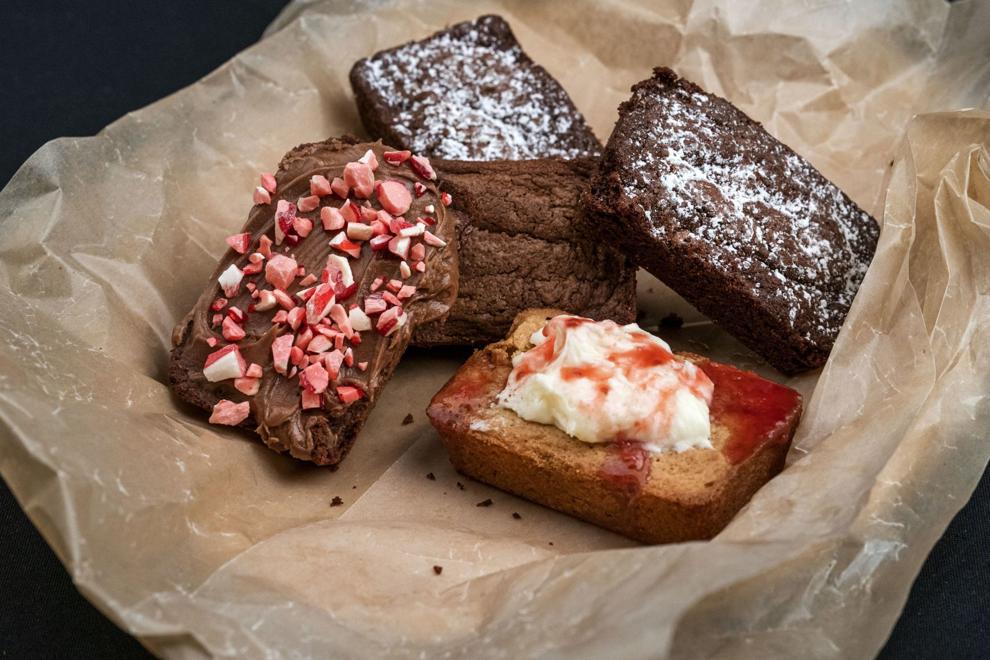 The owners of Brownie Bar have their sights set on Valentine's Day.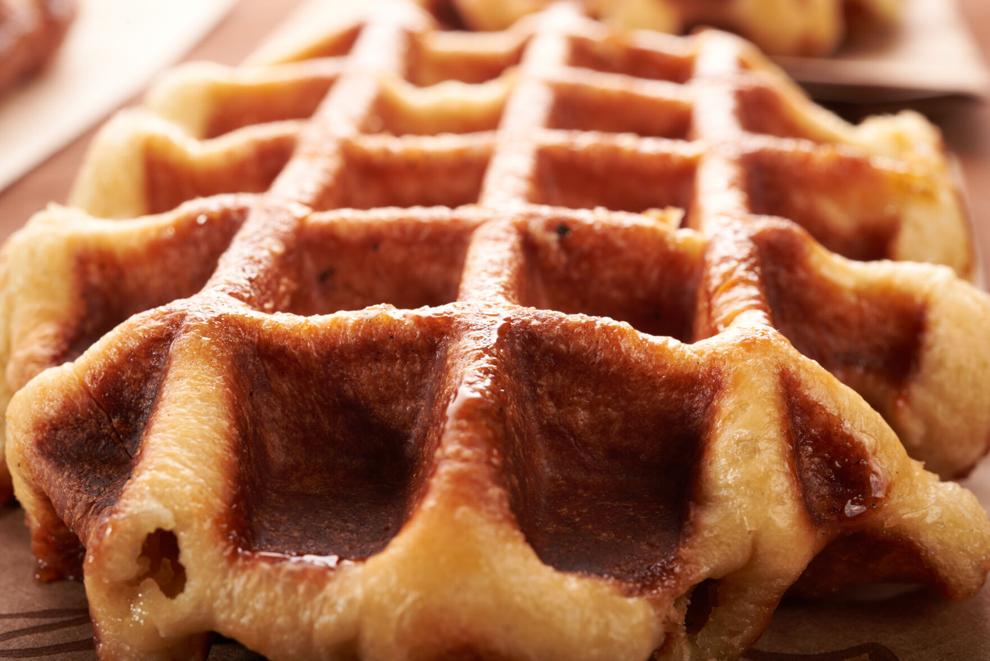 Modern Waffle will deliver the boards for free throughout the Omaha area. They're recommended for baby or bridal showers, weekend brunches, office events and even slumber parties.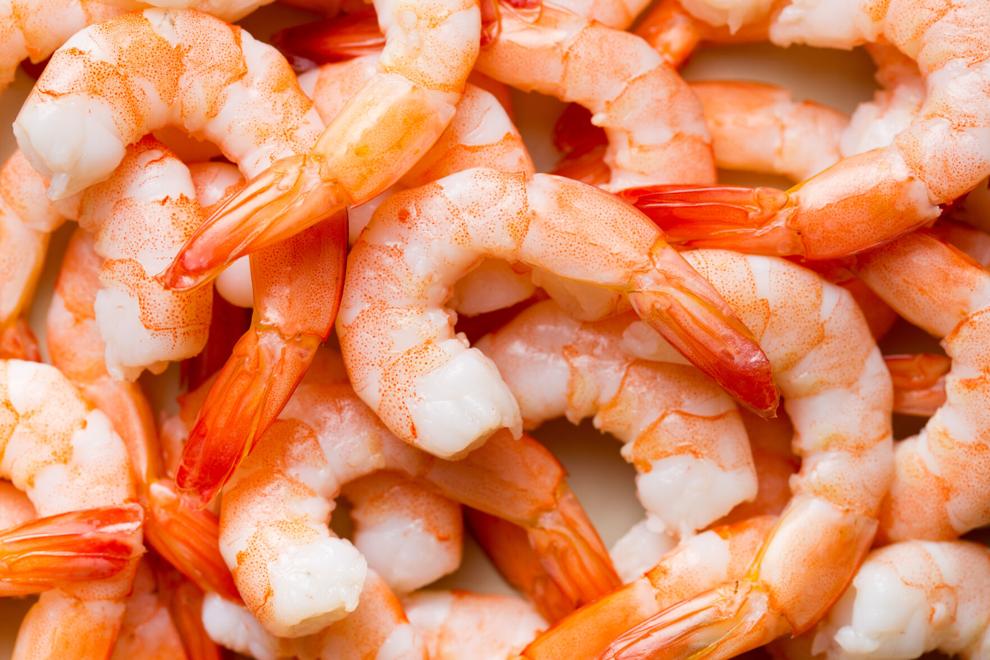 From Jan. 30 to Feb. 2, shrimp prepared several ways will be $5 a dozen. That includes peel and eat, crispy golden fried, Canadian grilled and shrimp cocktail, among other offerings.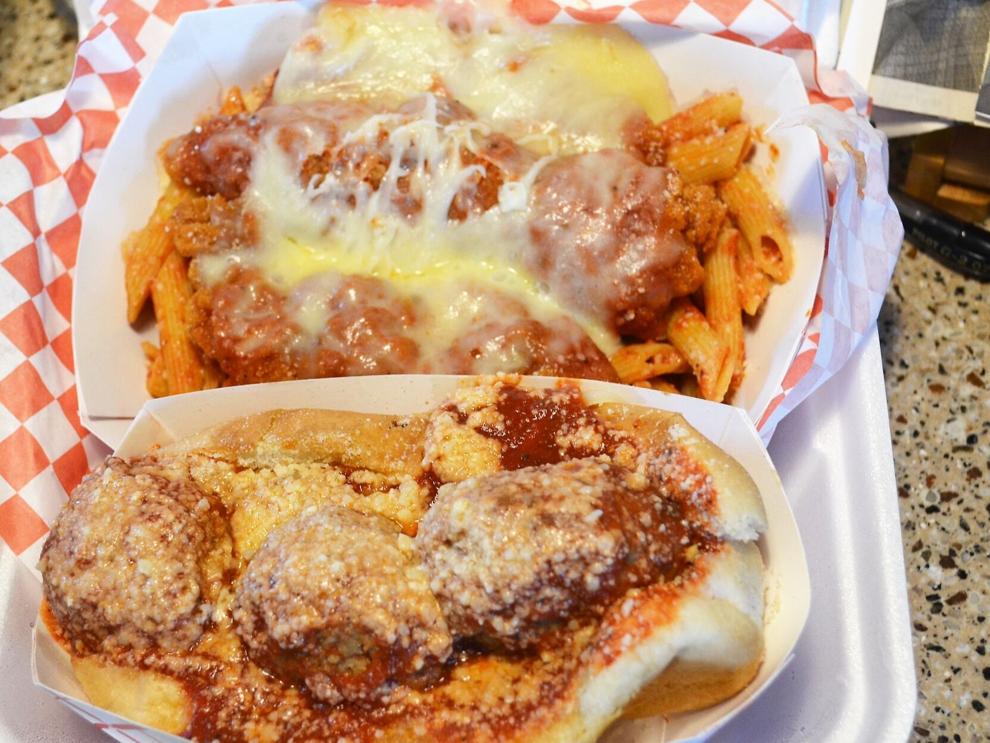 Owner Scott Sheehan said he decided to launch the dine-in option due to popular demand. Masks are recommended.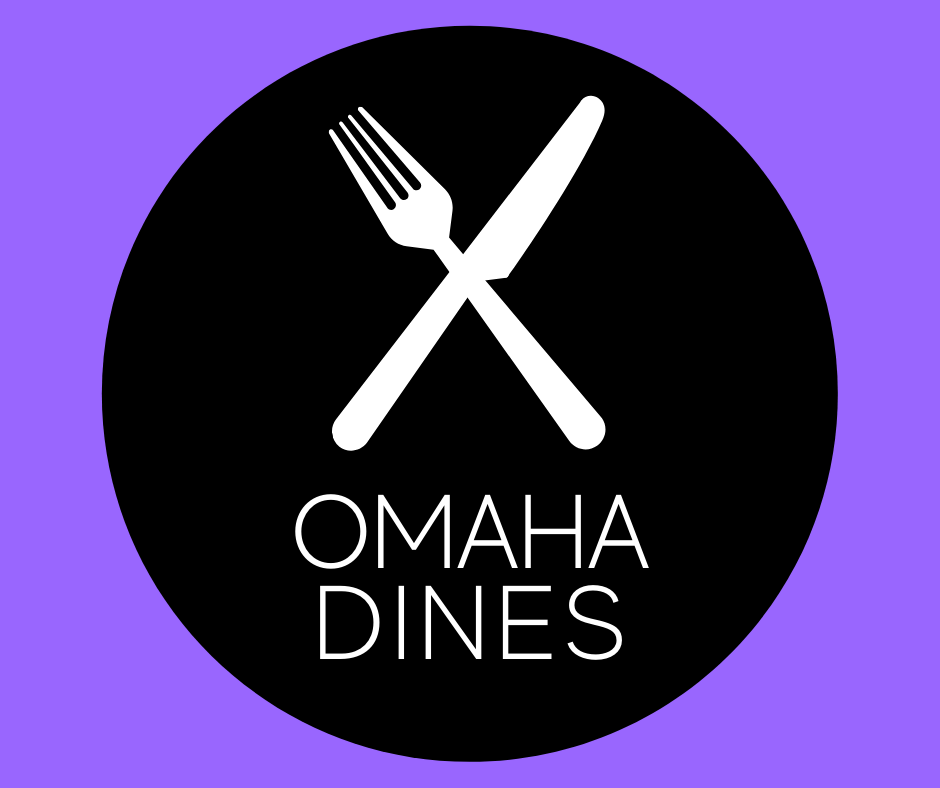 Participants will learn how to decorate with royal icing, use isomalt to create a glass effect and stack cookies to make a snow globe that stands on its own.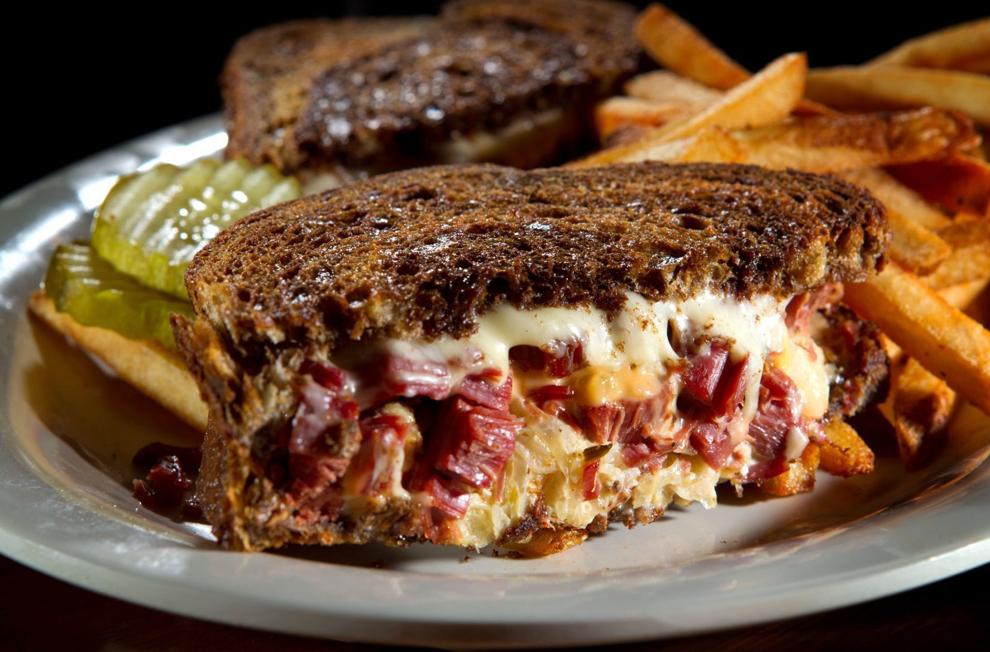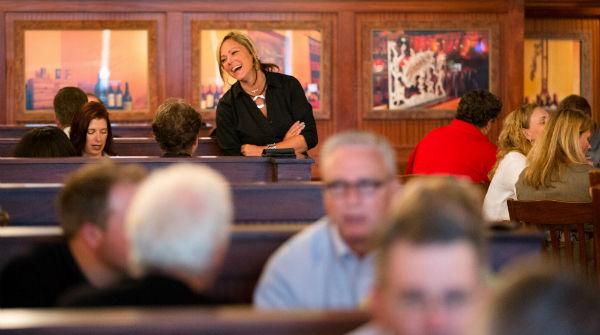 Reservations are available from Gavin Pino at the Old Market location, 402-408-9000, and Frank Moreno at Stokes West, 402-498-0804.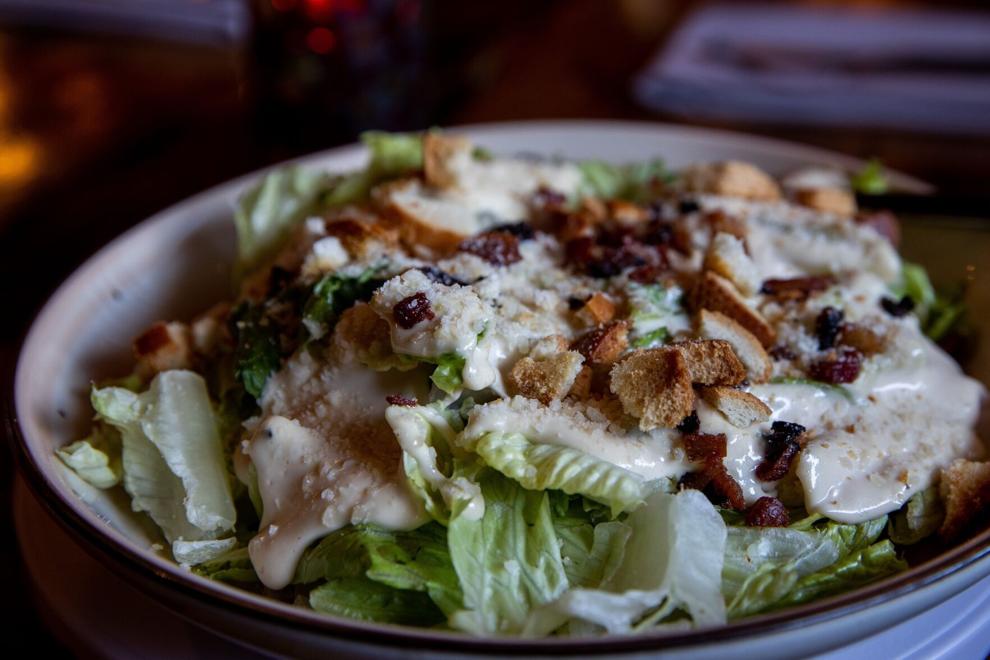 Helen's Caesar Salad at Railcar Modern American Kitchen has a house-made dressing that hits all the right notes. Owner Jared Clarke created the salad for his ailing Aunt Helen.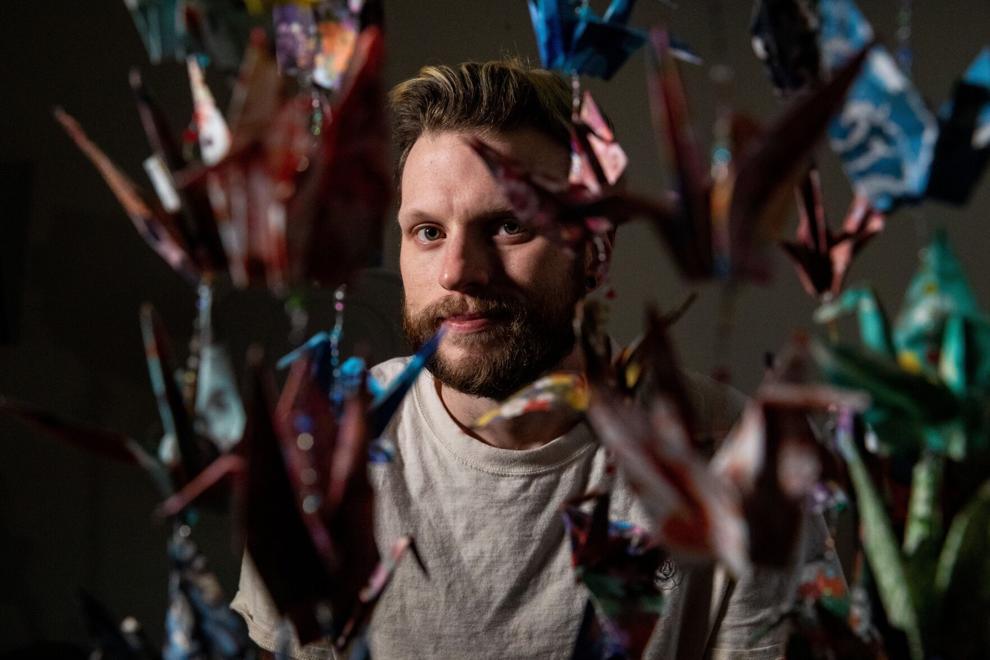 Corey Robison was astonished and deeply touched. "It was such an overwhelming moment of gratitude. That really solidified it for me. They are more than just co-workers. They care about my well-being."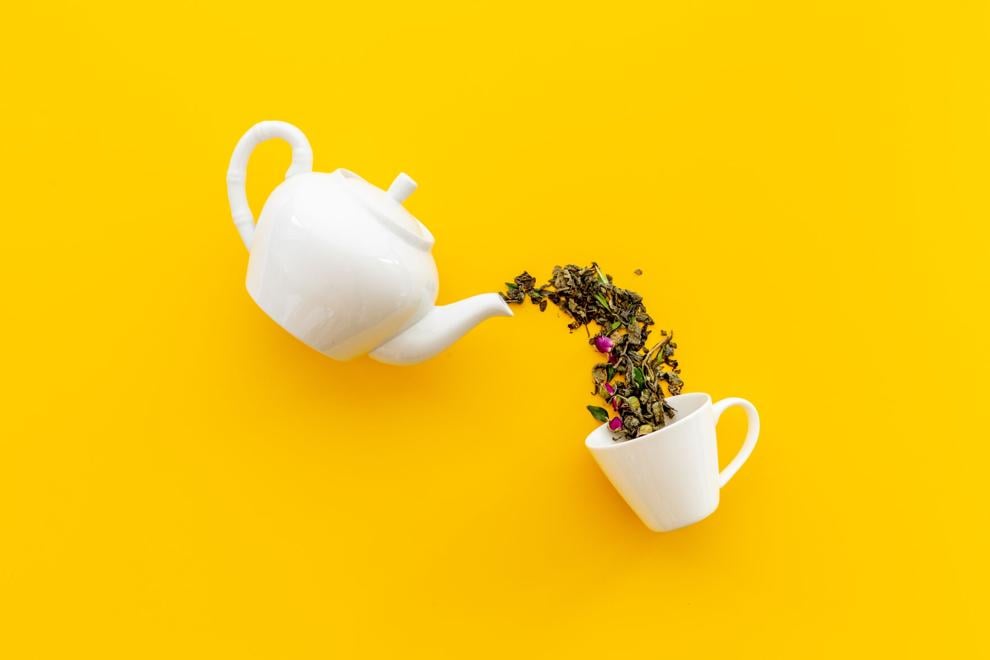 The events, Feb. 4 and 5, will include both sweet and savory delicacies from the Master's Hand kitchen. The cinnamon rolls at the café recently were named "best in the world" at worldsbestcinnamonrolls.com.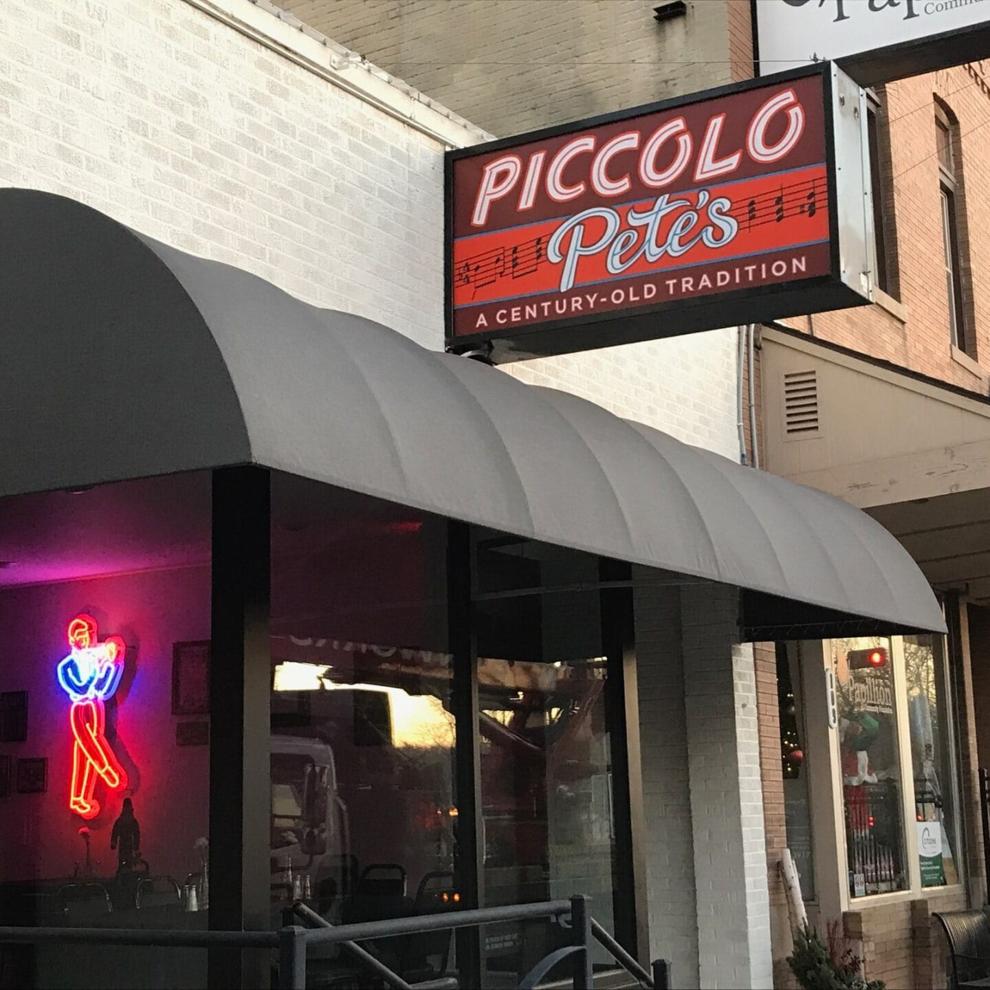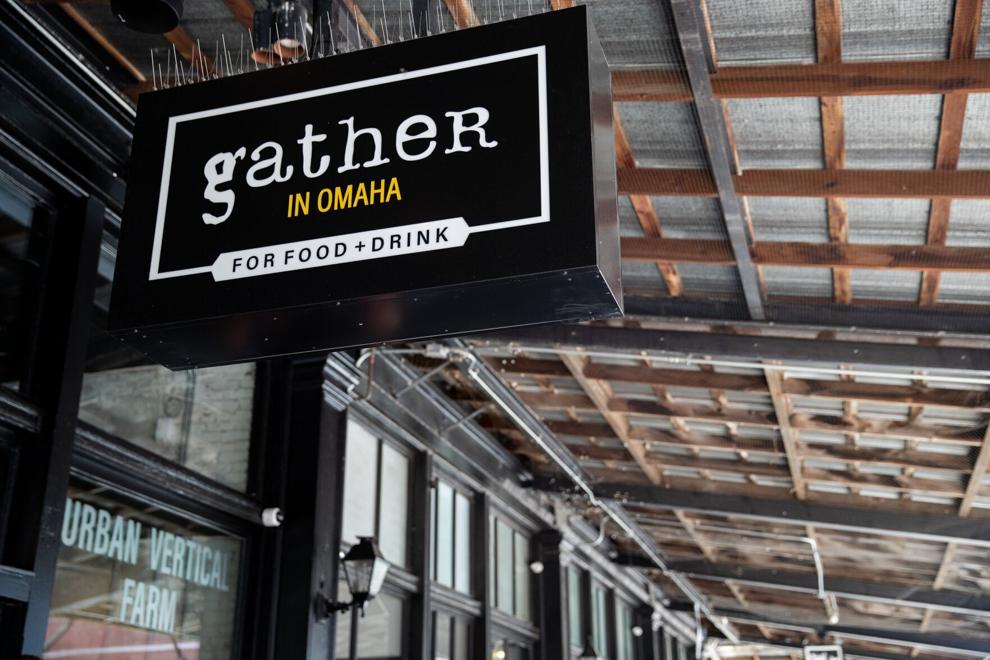 The menu includes signature items such as the restaurant's Brussels sprouts, pork buns, truffle pasta, fried chicken and salads made with greens grown in its hydroponic basement garden.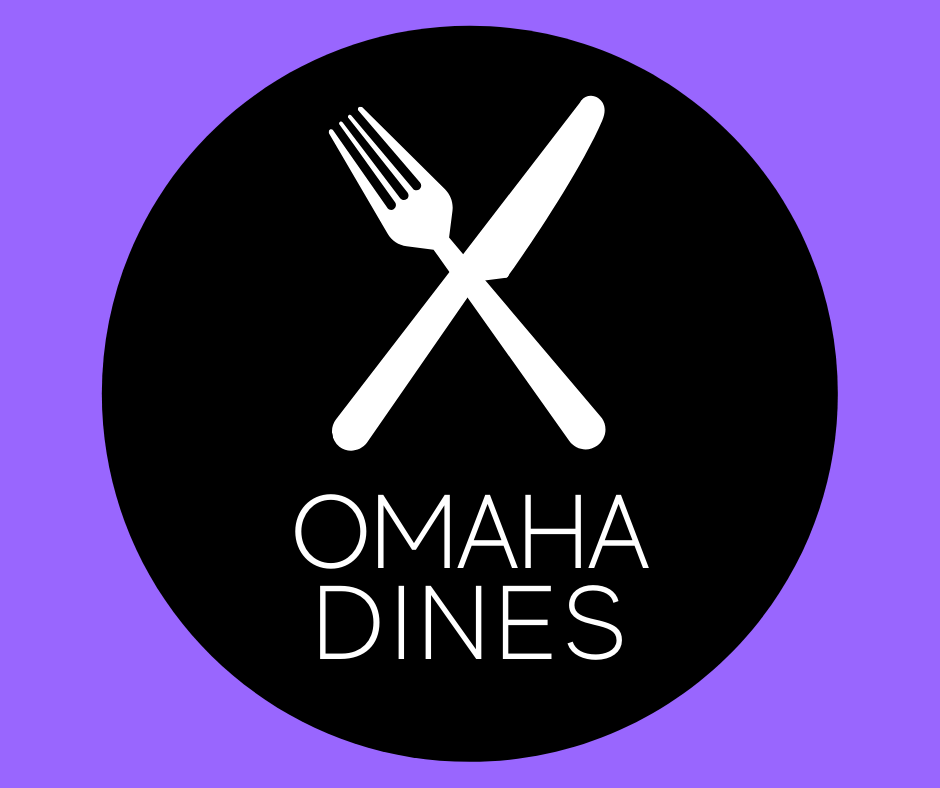 The bountiful bar will now be open on a trial basis at both locations of the locally-owned restaurant from 11 a.m. to 2 p.m. and 4 to 7 p.m. every day through the end of January.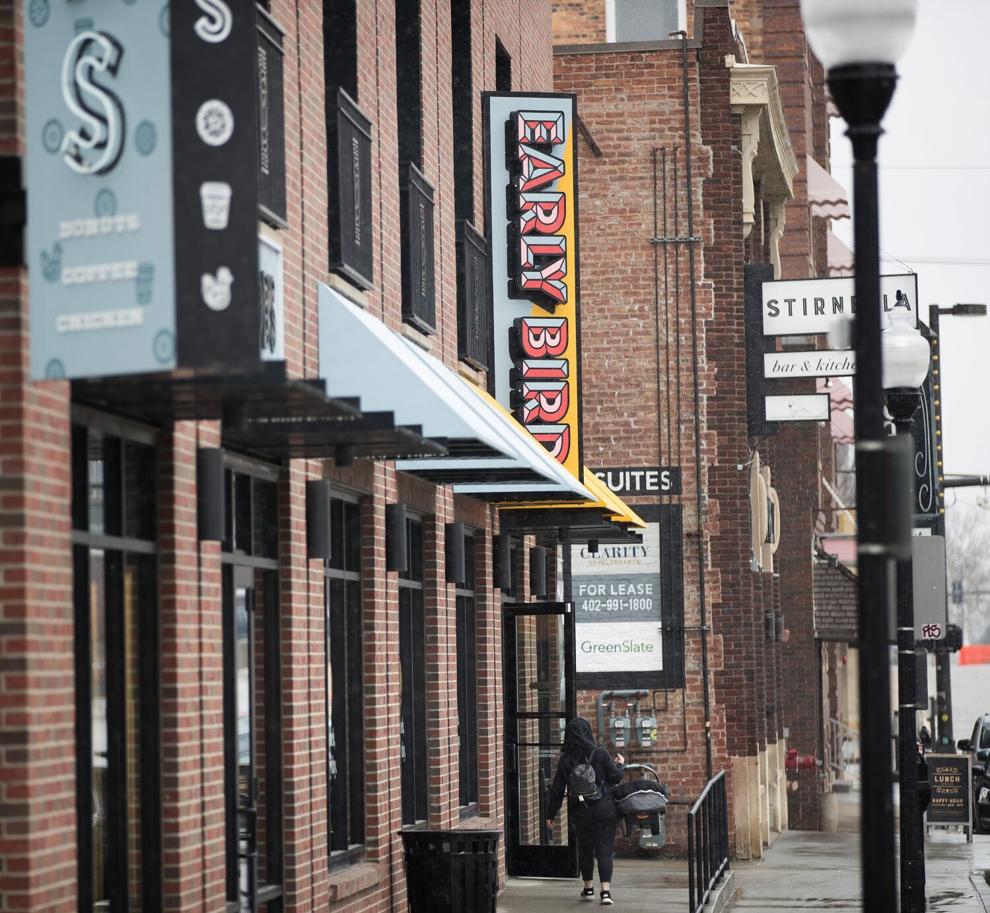 The restaurant offers dine-in and takeout options. It has been open at the Switch for about three weeks.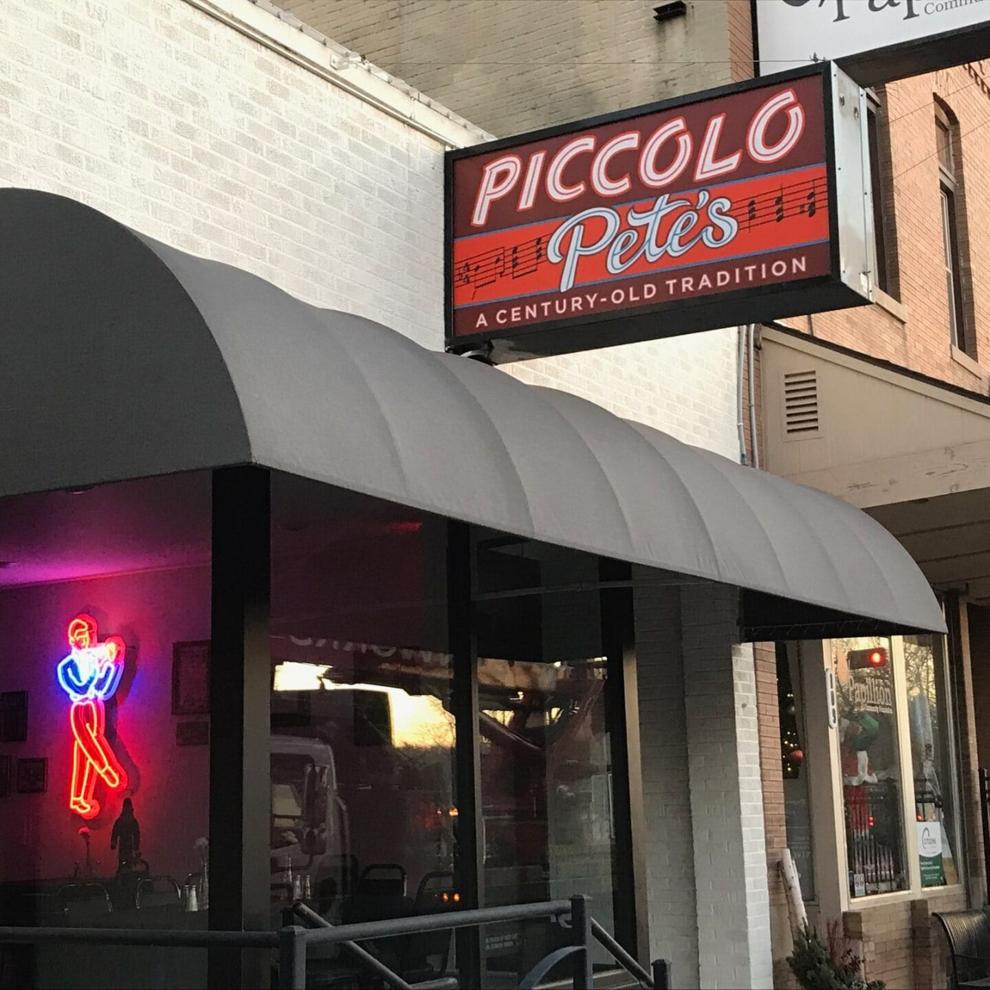 Owner Scott Sheehan said the restaurant, using recipes from the historic original in South Omaha, will be takeout only for a while.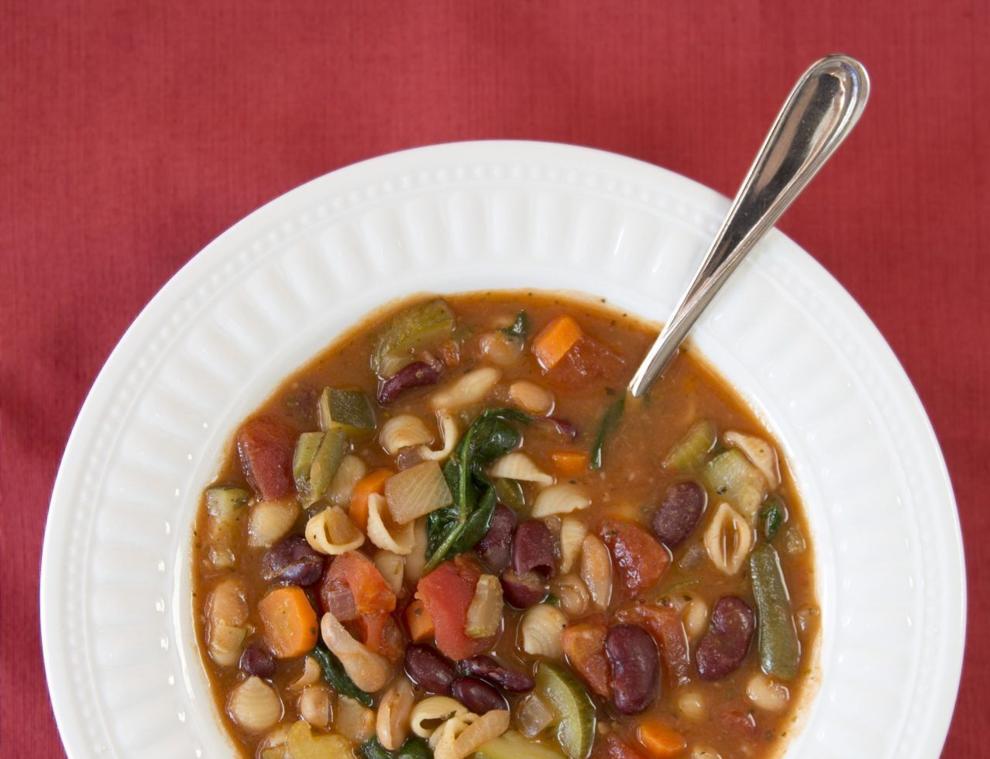 Thanks to January being National Soup Month, you have a reason to bring out the soup pot and whip up your favorite batch. If you don't have a favorite, here are four delicious recipes to try.
The rumor is that Taco Bell is elevating it this time around with new varieties including double cheesy, chorizo and bacon-ranch. There's also talk of a dessert version.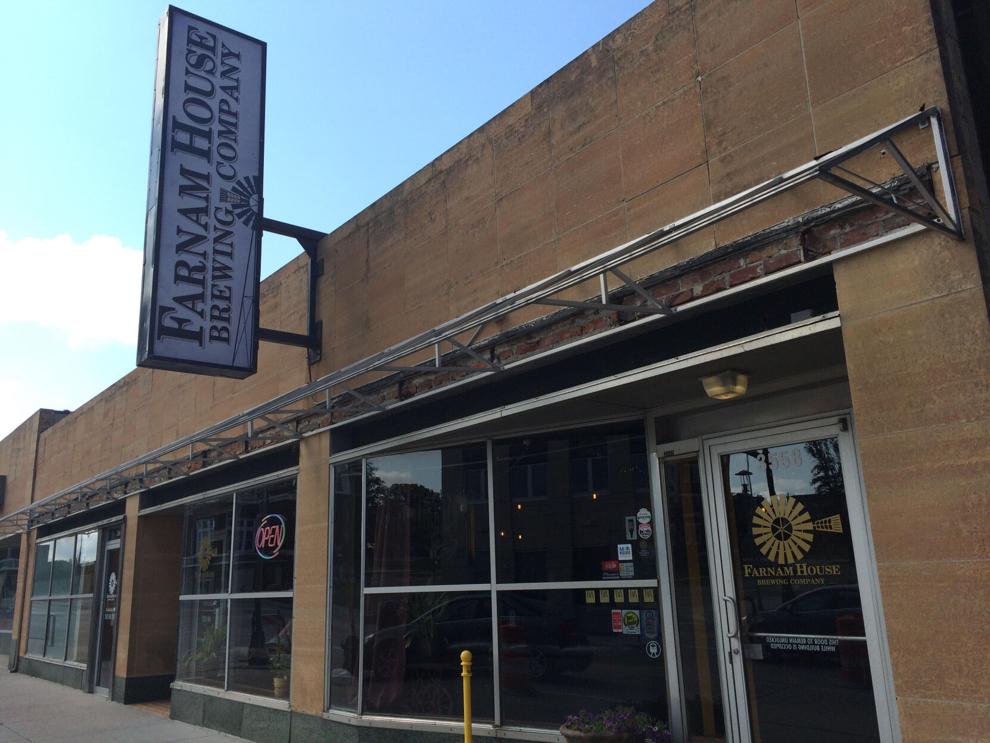 The restaurant's kitchen crew is curating a menu that offers rotating specials from 10 a.m. to 2 p.m. each Sunday.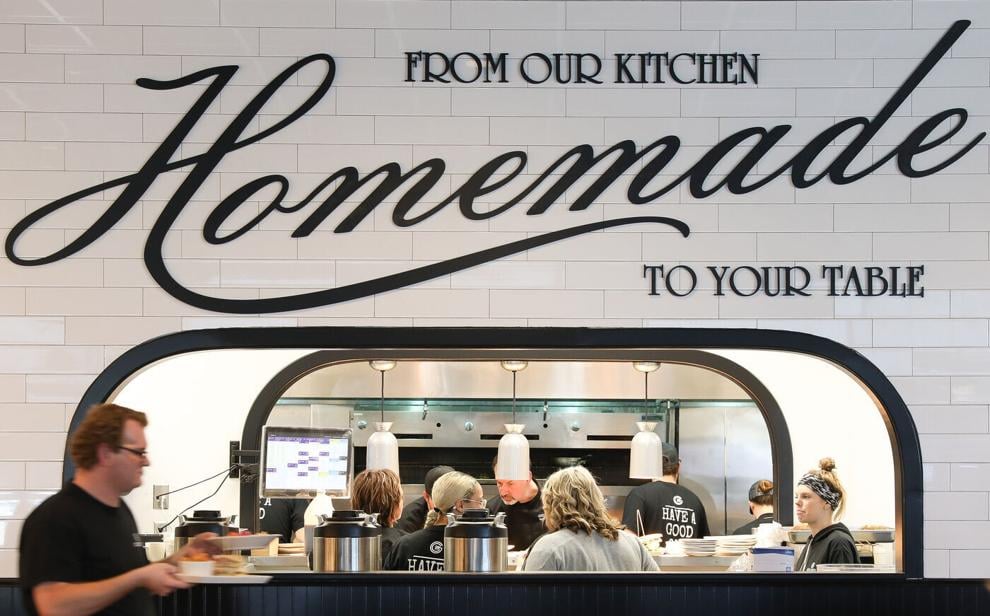 Good Evans will be at 1040 S. 74th Plaza, just west of 72nd and Pacific Streets. It's expected to open sometime in February. 
Next time you ask "Where do you want to eat?" here are some options for the response: "I don't care."