It can often feel like you need a PhD in material science just to understand the textiles that appear on garment care labels. While natural fibres including wool and cotton are pretty easy to identify, synthetics such as polyester and viscose can be harder to decode.
Generally speaking, human-made materials fall into one of two categories: those derived from fossil fuels and those derived from chemically processed cellulose (the building block of plants).
Here, experts explain what each of the most commonly used materials are made of and what you should consider when buying them.
Fossil fuel-based fibres
Polyester
Polyester is the most common fibre on the planet, making up over half of the overall fibre market. It is a type of plastic called polyethylene terephthalate or PET which is moulded into yarn then woven into a fabric.
Dr Georgia McCorkill, a fashion lecturer at RMIT, says fossil fuels are the basis of the chemicals that make PET, so from an environmental and sustainability standpoint, their origins are already problematic. Since plastic does not so much biodegrade as split into smaller and smaller pieces (it was only invented last century, so we can't really know how long it will hang around), polyester is also problematic when it is washed, as it can shed microplastics into waterways and at the end of a garment's life.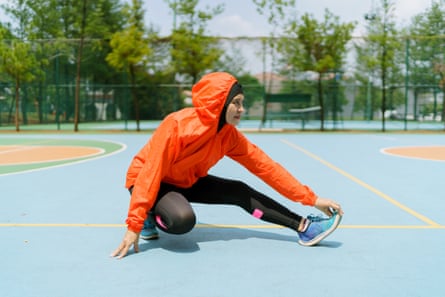 "In an ideal world [polyester] would exist in a closed-loop system where it would be perpetually melted down and reformed into new fabrics," says McCorkill. "However the design, production and waste recovery systems required to make this a reality don't exist."
Recently, there has been a push towards recycled polyester – which uses plastic bottles as an input – instead of virgin resources. While recycled polyester has a lower carbon footprint than conventional polyester, it is not a perfect solution. Turning plastic bottles into new plastic bottles is more efficient than recycling them into polyester, and it can be done on a loop. Current methods for turning plastic into polyester at scale do not result in a material that can be recycled again post-use.
McCorkill says polyester is an extremely strong material and can be necessary in activewear, sportswear or outdoor gear. But, she says, "polyester can get very smelly over time and become unwearable". This is because it clings to odour and stains, making them impossible to remove.
Nylon
Like polyester, nylon is also a plastic derived from fossil fuels but it is more expensive to make and therefore used less frequently. It makes up about 11% of the clothing fibre market. Since nylon is stretchier and stronger than polyester, it is often found in swimwear and yoga gear.
Manufacturing nylon releases nitrous oxide into the atmosphere, contributing to global heating, and because nylon is a plastic it won't biodegrade. The founder of Cloth & Co, Caroline Poiner, suggests looking for recycled alternatives such as Econyl that are made with recovered waste products, including fishing lines and other waste pulled from the ocean.
Unlike recycled polyester, recycled nylon can be regenerated into new nylon more than once, provided it has not been blended with other fibre types.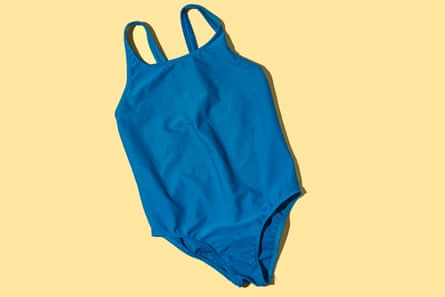 Elastane
The other fossil fuel-based fibre you'll often encounter on a garment care label is elastane (also called spandex or Lycra). It is commonly blended with other fibres to provide added stretch (it can expand and recover up to five times its own length).
This elasticity makes it similar to rubber. But while natural rubber or elastic is derived from trees, elastane is derived from polyurethane and will not biodegrade. While elastane's capacity for stretch and recovery makes it very useful in athletic gear and underwear, when exposed to heat or too much strain, its elasticity will degrade over time.
Man-made cellulosic fibres
Viscose rayon is the umbrella term for fibres manufactured from cellulose, but as many fibres fall into this broad category, it can be very confusing. The list includes rayon, viscose, modal, lyocell, acetate, bamboo and cupro. Aside from cupro, which is made from cotton waste, all of these materials are derived from wood pulp.
Poiner warns that although bamboo and the like are often marketed on their eco credentials, it can be "comparable to synthetic fibres in its impact on the environment and also the health and wellbeing of workers".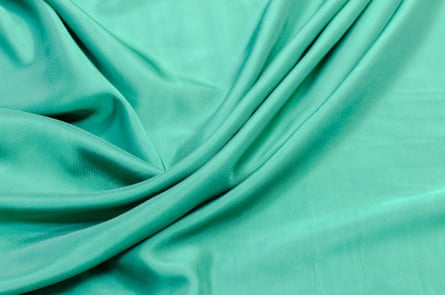 Sourcing viscose rayon has historically been linked to deforestation, and even now the environmental not-for-profit Canopy estimates that of the 200m trees cut down each year to make viscose, at least half come from ancient or endangered forests. If you want to be sure these fabrics have been sustainably sourced, look for FSC or PEFC certifications.
The process of turning wood or cotton waste into a fabric "requires highly toxic chemicals in its production", says Poiner, who notes some manufacturers choose factory sites where they can avoid strict health and safety regulations.
Less harmful cellulose fabrics are manufactured using a closed-loop system, that recovers and reuses toxic solvents. EcoVero and Tencel are types of lyocell, trademarked by fabric giant Lenzing, which are made using best practice pulp-sourcing and chemical management during the production process.
There are also exciting innovations in this space, with new types of viscose rayon made using agricultural, food or clothing waste as a source material instead of trees, however these are not yet widely available.