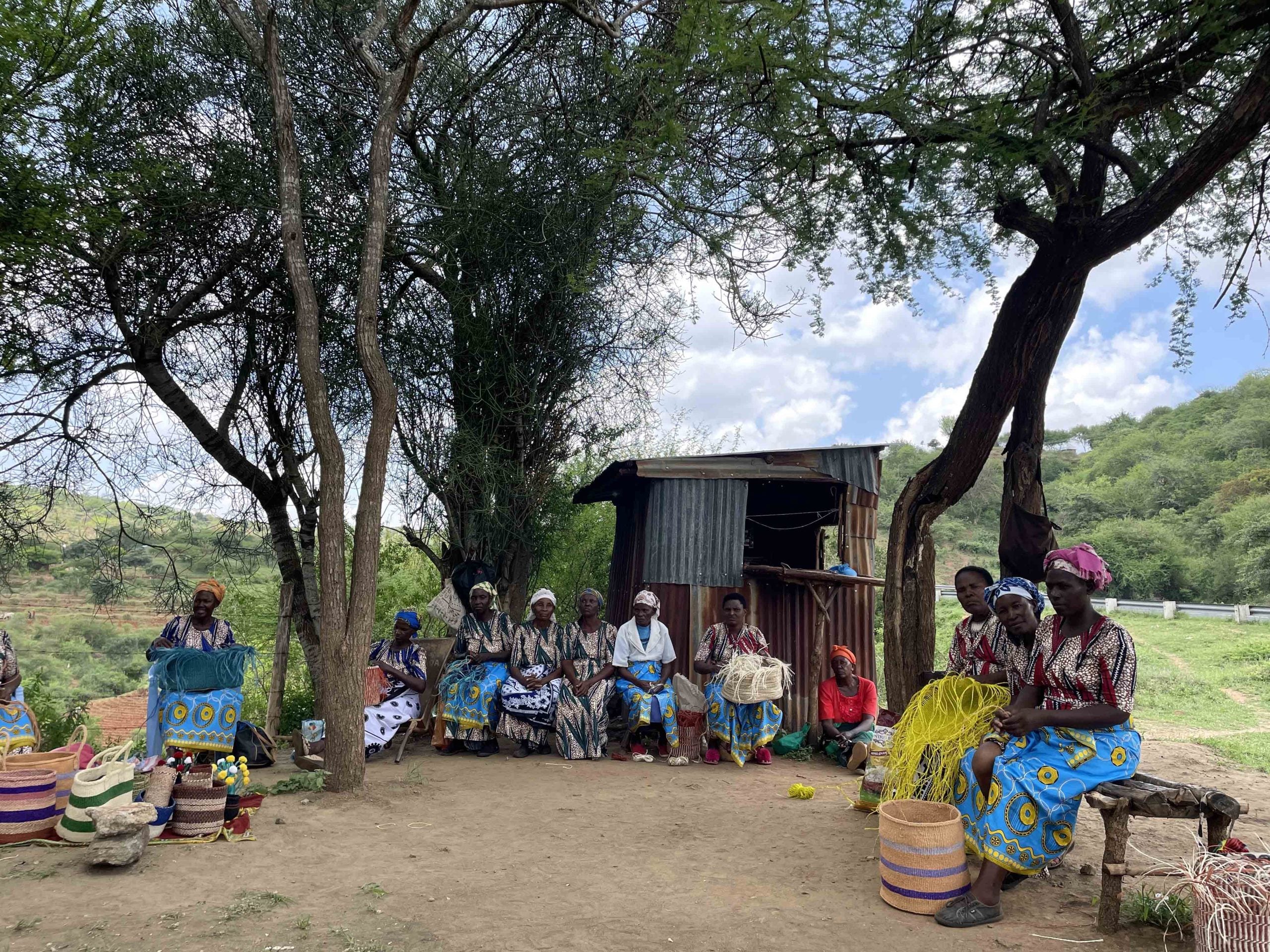 UAL's Fashion, Textiles and Technologies Institute (FTTI), in partnership with British Council, introduced a GBP140K (US$174k) funding deal for British isles and Formal Advancement Help (ODA) nations to permit sustainable design and innovation (R&D) throughout a broad range of sector sectors.
Spanning the Uk, Indonesia, Bangladesh, India, Nigeria, Philippines, and Malaysia, the six British isles Compact to Medium Enterprises (SMEs) and their overseas companions will perform with FTTI and the British Council on the ongoing shipping and delivery of sustainable fashion, textiles and know-how R&D principles. The R&D procedure will consider location amongst April and August 2023, below the assistance of UAL FTTI.
The 6 New Landscapes: FTT Catalyst R&D Grant Scheme partners and projects have been selected following a proposal procedure in January.
Zoe Powell, London + Bertram Flesch, Indonesia (stick to-on funding, SukkhaCitta)
R&D Concentration: to generate the blueprint for a straightforward, scalable know-how that presents a practical, round alternative to typical cotton and synthetic fibres. In the very first round of New Landscapes R&D system in 2022, Zoe Powell and Bertram Flesch efficiently prototyped a round yarn designed of domestically grown, regenerative cotton and denim waste. Now, they goal to convey these novel fibre blends to into total generation, creating the foundation for a self-reliant circular attire market that delivers possibilities to Indonesian artisans and farmers, and reduces squander and emissions.
Gabrielle Shiner-Hill, London + Nusrat Mahmud, Bangladesh (abide by-on funding, Bureau 555) R&D Concentrate: produce highly developed approaches to support the education of 2D and 3D electronic garment representation and sampling capabilities. With stick to-on funding, this challenge focuses on the digital representation of textile resources and garment kinds, and the use of digital visualisation tools in order to improve adoption of electronic solution layout and manufacture within the apparel offer chain.
Phoebe Brown, Wales + Bhaavya Goenka, India (to start with award) R&D Aim: produce a publicly offered, free to use, pilot on the net neighborhood system which connects men and women in India to Uk indigenous textile menders. This undertaking aims to make a electronic platform to emphasize and share a extensive wide range of indigenous textile practises and mending approaches, which have cultural significance to both equally India and to Wales, and celebrate the back links across communities, although offering key finding out for each menders and the general public.
Iyabo Ademosu, London + Chioma Ogbuddimkpa, Nigeria (to start with award) R&D Emphasis: discover the optimisation of drinking water hyacinth fibre sourced from Nigeria, to come to be extra practical in the sort of a yarn, and subsequently woven fabric. Focussing on the processing of the dried stem of drinking water hyacinths (which is very coarse) and doing work intently with the regional workforce who hand-weave these elements, this venture will target on earning drinking water hyacinth far more workable for textile contexts, with the aim of scaling up creation of ensuing content.
Piarve Wetshi, London + Maria Ferida San Gabriel, Philipines (initially award) R&D Concentration: decide how the weaving group can develop into far more credible actors in the broader, possibly world wide, and additional sustainable vogue and textile ecosystem. Recognised international certifications such as Worldwide Organic Textile Conventional and Reasonable Trade, are not readily obtainable to SME's, particularly in lower-profits countries like the Philippines. This project seeks to map suitable stakeholders, throughout the United kingdom and Philippines weaving industry, and determine the limitations to growth that at the moment exist in just this market.
Caroline Hyde-Brown, Norwich + Ummi Junid, Malaysia (first award)
R&D Emphasis: examine the potential of food waste such as espresso, tea, fruit and greens, to realize considerably less destructive, and accessible textile dyeing procedures. This project will outline the opportunity of food items squander, expand related expertise and access to applicable understanding. It will in addition seek to restore employed clothes via these novel dyeing techniques.
Hannah Robinson, programme manager, architecture, layout, fashion at British Council, reported: "At a vital time for the sector, an enjoyable international cohort of practitioners are set to respond to the multidisciplinary character of style and discover important cultural, technological and environmental queries through their collaborations."
Professor Jane Harris, director of the UAL FTTI, included: "The internet of worldwide collaboration has been geographically cast wider in this new contact and will keep on to tackle the wider industry's romance with local weather improve. Our strategy allows a supported risk-having R&D tradition, and an trade of awareness and techniques of planning and producing in a more sustainable and socially engaged way."