The Shop TODAY Beauty Awards are here! Spanning categories from skin care to hair care to makeup and body products, 74 TODAY staffers reviewed more than 450 products to come up with our list of award winners.
Shop TODAY Editorial Director Adrianna Brach stopped by TODAY to share some of our favorite picks from our inaugural 119 Shop TODAY Beauty Award winners (See the full list here!)
Winners of the Shop TODAY Beauty Awards, as seen on TODAY
The Ordinary Multi-Peptide Serum for Hair Density
Award: Best Hair Treatment | Hair Type: All | Concern: Thickness
Longing for hair with more density and volume? According to TODAY staffers who tried the product and board-certified dermatologist Dr. Michelle Henry, this serum from The Ordinary is a great option.
"Its blend of peptides, plant-based extracts, and other nourishing ingredients can help to strengthen and protect hair follicles, while also promoting healthy blood flow and reducing inflammation," Dr. Henry explains. "With regular use, you may notice an improvement in hair density and thickness over time."
Pro tip: "To use the Multi-Peptide Serum, apply a few drops to your scalp in the evening and massage gently. You can also use it in the morning, but be sure to avoid applying it to wet hair or styling products, as this can reduce its effectiveness," Dr. Henry advises.
Award: Best Multi-use Hair Tool | Hair Type: All
While you might know Shark for its line of popular vacuums, the brand recently expanded into the hair styling space with a do-it-all multi-tool designed to completely level up your hair game. According to the brand, the multi-styler boasts a set of attachments that can dry, curl, diffuse, smooth and volumize hair of all types and lengths — and our reviewers are obsessed.
"From the attachments to the design, it is definitely nicer than a majority of hair dryers that I've used," praises Editor Vivien Moon. "It feels durable, powerful and provides me with the look I want."
Sunday Riley Good Genes All-In-One Lactic Acid Treatment
Award: Best Anti-Aging Serum | Skin Type: All | Concern: Anti-Aging, Dullness, Acne
Thanks to the Shop TODAY Beauty Awards, our staffers joined the leagues of shoppers and celebrities who love this skin care treatment.
"I used it 3x a week, but even right after use, the next morning my skin looked brighter and more even, which I have never seen," raves Editorial Assistant Lauren Biggerstaff. "While the directions do offer a solution for sensitive skin — using it as a mask instead of a leave-on — I was able to leave it on with no problems, besides mild stinging the first night I used it. This is now a staple for me."
"The Sunday Riley Good Genes All-In-One Lactic Acid Treatment is best for those who are looking to address concerns such as dullness, uneven texture, and fine lines and wrinkles," Dr. Henry adds. "It can also be beneficial for those with acne-prone skin, as the exfoliation can help to unclog pores and reduce the appearance of blemishes."
Because lactic acid, the main active ingredient in the serum, is an exfoliant, Dr. Henry also advises that users wear a sunscreen during the day when using the product to protect the skin from sun damage.
Kiehl's Ultra Facial Moisturizing Cream with Squalane
Award: Best Overall Moisturizer | Skin Type: All | Concern: Hydration
This moisturizer is one of those miraculous skin care products that claims to work for all skin types — and for our reviewers, it lived up to the hype.
"The skin on my cheeks is very sensitive and prone to extreme dryness and redness, while the rest of my face leans oily, and this is one of the few products that works on my entire face, especially that problem area," notes Associate Editor Fran Sales. "I love this product. It's going to last a while."
Another fan of this squalane-infused cream is board-certified dermatologist Dr. Dendy Engleman. "I also love that this moisturizer is so lightweight, but delivers long-lasting hydration — a little bit of this goes a long way!"
Award: Best Budget Mascara
Consider your search for the perfect mascara over. This budget-friendly option impressed our reviewers because it truly does it all — curls, lengthens and lifts — without clumping or smudging. It even replaced one TODAY staffer's ride-or-die mascara.
"I have very straight and thin eyelashes and there is only one mascara that I've always used that leaves them curled and up," Reporter and Editor Liz Calvario starts. "However, this one did the same thing and worked wonders AND it was less clumpy. I liked the thick wand and how my lashes didn't feel clunky and messy."
"It was also easy to remove," Calvario adds. "It's a waterproof formula and didn't rip off my eyelashes as I tried to wipe off my makeup."
Award: Best Liquid Eyeliner
This liquid liner really lives up to its name — our reviewers can attest that it won't budge or smudge, thanks to waterproof staying power that lasts from morning 'til night. The staffers who tried it ranged from a self-proclaimed eyeliner novice to a former beauty editor (who said this has been her go-to for a decade), and all agreed that it glides on with ease.
"To use, follow the lower lash line to figure out the angle at which your liner will look best," makeup artist Tobi Henney instructs. "Follow that line upward and outward. I like to use this slowly and add bit by bit for precision."
Award: Best Body Scrub
As we head into the warmer months, now is a great time to snag a tub of this smoothing sugar scrub, which board-certified dermatologist Dr. Macrene Alexiades says is gentle enough even for dry or eczema-prone skin and received rave reviews in our trials.
"This is my desert island pick and I want to shout it from the mountaintops!" gushes Executive Assistant Jacqueline Agnolet. "I consider myself a scrub aficionado — I've used expensive and not so expensive, and this is by far, hands down, the ultimate scrub."
Senior Editor Rheana Murray was equally impressed. "It felt great on my skin and didn't leave any oily residue afterward, like some other body scrubs can," Murray explains. "It also didn't make the floor of my shower slippery, another common problem I have with scrubs like this."
More makeup winners from the Shop TODAY Beauty Awards
Award: Best Brush
This affordable brush amazed our reviewers, even convincing a few to ditch their go-to makeup sponges in favor of this option.
"I feel like sponges often absorb too much of the product and sheer out the coverage, which is great when I want a lighter and dewier look," photo editor Vivian Le said. "However, when my skin isn't looking great, that's not so helpful. This brush really retains the coverage of the product though and also blends like a dream. I also used it to blend my contour and it was seamless."
For a flawless finish, Henney recommends that you "tap foundation onto the face with your finger and blend/buff in circular motions with the kabuki brush, starting from the center and moving outward."
Award: Best Overall Primer
This primer is a longtime favorite among the Shop TODAY team for its power to lock onto your makeup and maintain skin's moisture throughout the day.
"Tens across the board," awards Deputy Editorial Director Alexandra Deabler. "I've tried a couple of primers, but this one stays grippy and hydrating."
Award: Best Lip Plumping Gloss
If you want to treat yourself to the buzziest makeup must-have, reviewers call this Dior lip gloss, which just launched in January, worth the splurge. Not only does it add a gorgeous color to the lips (check out that impressive range of shades and finishes!), but those who tried it noted a subtle tingle that delivers a temporary plumping effect, too.
"This instantly brought me back to my high school days when Lip Venom was all the rage, so the Dior gloss had a lot to live up to…and it did!" Senior Editor Jess Bender said. "I loved the subtle tingle it produced almost instantly and gave my pucker a little extra definition. It also felt super silky to the touch and gave my lips a needed dose of hydration."
More hair care winners from the Shop TODAY Beauty Awards
Award: Best Hair Oil | Hair Type: All | Concern: Smoothing
If you're looking for healthier-feeling, frizz-free hair, this smoothing hair oil may be just what you need. Reviewers reported softer, richer and fuller-looking hair when using this product.
"I love the smell of the product," Commerce Leadership Coordinator Alexa Arent says. "The value of the product is also great. You only need to use the tiniest amount, so it lasts FOREVER."
Award: Best Overall Hair Mask | Hair Type: All | Concern: Hydration
Hair care brand Moroccanoil also triumphed in our hair mask category, thanks to this in-shower treatment for anyone looking to kick their conditioning up a notch. According the brand, this formula delivers lightweight hydration on all hair types. And based on our trials, it especially seems to work wonders on dry hair.
"It's amazing," raves Producer Phoebe Curran. "My hair felt so dry before I started using this and after each time masking, it felt healthy, hydrated, and smooth. I also noticed a nice shine to my hair once it dried."
Award: Best Overall Conditioner | Hair Type: All | Concern: Hydration
A truly excellent conditioner is key to achieving super soft and healthy hair. According to TODAY staffers, this so-called "miracle" option rises above the rest.
"It did everything it claimed to do: revived my dry, damaged hair, added moisture and kept frizz at bay," reports Lifestyle Editor Amanda Garrity. "Loved the smell and how it made my hair feel!"
Award: Best Overall Curl Cream | Hair Types: Curly & Coily | Concern: Definition
Curly and coily-haired folks in search of more definition and shape will appreciate this conditioning cream, which claims to softly control and eliminate frizz without leaving curls brittle.
"It left my curls feeling soft and looking bouncy and hydrated," says Associate Editor Kamari Stewart. "I found this to be a great product to use on day one and also on refresh days."
Celebrity hair stylist and extensions artist Kevin Kelly recommends applying the cream to wet, towel-dried hair for best results, and praises the formula for its incorporation of ingredients like Omega-7, which "promotes elasticity and provides superior hydration."
Award: Best Overall Dry Shampoo | Hair Type: All | Concern: Oil-absorption and Volume
Another win for hair care brand Amika, this dry shampoo was championed by our team of reviewers as a modern day must-have. It absorbs oil and gives a little extra volume and oomph between wash days — sans that white cast and grainy residue that can be side effects of other dry shampoos on the market.
"This kept my hair from getting oily for almost an entire week," commends Associate Commerce Editor Danielle Murphy. "It made my hair feel soft, thick and it even helped it keep its volume and style. Plus, it smells really nice."
More body and skin care winners from the Shop TODAY Beauty Awards
Award: Best Overall Cleanser | Skin Type: All
On the hunt for the perfect cleanser? After rigorous trial, reviewers of all skin types are championing this unscented face wash, which softly lathers to leave your face completely clean — without being stripping or drying.
"I have sensitive skin and can easily be irritated by products, but this cleanser is so gentle and effective," Researcher Kayiu Wong reports. "A little goes a long way! Even though I've been using this for over a month, my bottle still looks like it has been unused, so it's a great value!"
Award: Best Overall Body Oil | Skin Type: All | Concern: Hydration
There's lip gloss, hair gloss, and now… body gloss? Marketed as a brightening and firming body serum that absorbs instantly, our reviewers declared this trendy body oil a winner for its featherweight texture and instantly hydrating properties. Commerce Insights Associate Ya'nique Van Ness appreciates that the formula is "lightweight, not oily and moisturizing." While Deabler loved that it "really does immediately sink into your skin, unlike with lotions or other body oils. And it helped with my KP! So worth the price to me."
Award: Best Overall Face Mask | Skin Type: All | Concern: Hydration
Consider this a sign to treat yourself and your skin to some self-care. The soothing oatmeal rinse-off mask was a favorite among reviewers for its nourishing and hydrating properties as well as its gentle fragrance.
"It smells nice – I was worried it would smell very 'pumpkin spice' but it doesn't, it's a light and pleasant smell," notes Rebecca Dube, head of Today Parents.
Has your product been featured?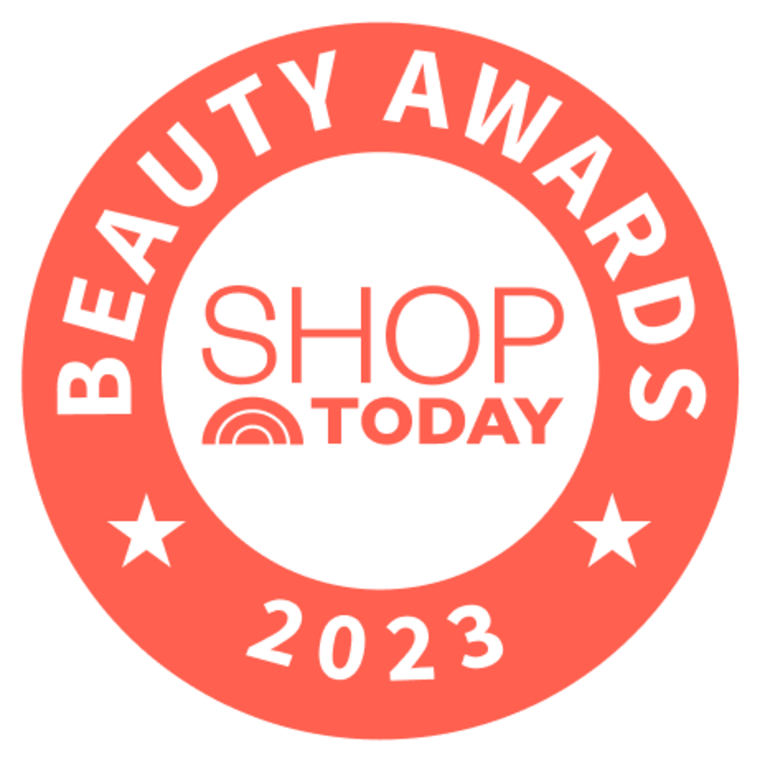 Shop TODAY is editorially independent and our team of editors and writers work hard to pick the best products to share with our readers and viewers. We may license our logo to brands or products that have been featured on Shop TODAY. Click here if you're interested in licensing your inclusion in Shop TODAY content or to learn more from our licensing partner, Wrights Media.